New Year, New Passport, Better Life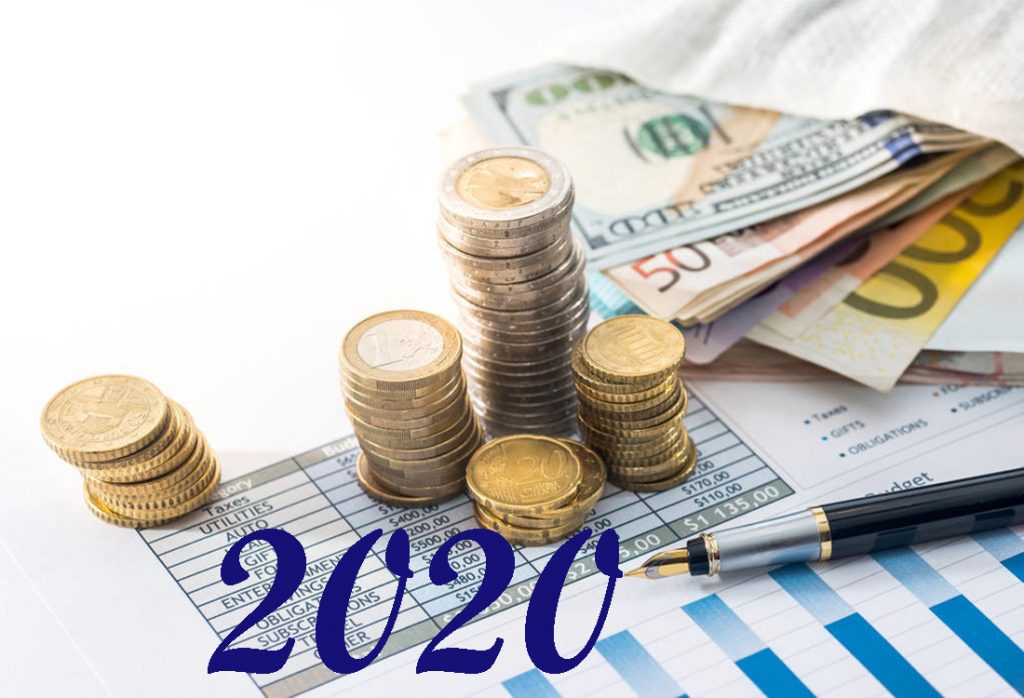 We would like to extend our best wishes to our dear clients and readers for a New Year filled with business and financial success. Each beginning is one step towards change and development. What are your significant, exciting plans for the New Year?
As we enter 2020, you have a new chance to achieve your goals, plans, and resolutions. If you are regularly thinking about making a remarkable change in the quality of your life and business, and have not yet taken any decision, 2020 is the best starting point.
So, stay tuned! We will present some of the most cost-effective citizenship by investment programs. You can read even more about each scheme on our website.
Some of the most Cost-effective CBI Programs
1-Dominica Citizenship from $100,000
Dominica's passport is appealing due to visa-free travel to over 120 countries, including United Kingdom, Russia. Moreover, the Citizenship is lifetime. Minimum reside in Dominica is not required.
There are two investment options:
A donation to the National Transformation Fund of $100,000 for a single applicant, or $200,000 for a family of four, or;
Investment in real estate for the minimum amount of $200,000.
2-Kitts and Nevis Citizenship from $150,000
Among the benefits of St. Kitts passport are the possibility to include Children below 30 and the Parents above 55 years old of the main applicant. Besides, minimum reside in St. Kitts and Nevis is not required,
Here are the options:
A non-refundable donation of $150,000 to the SGF for a single applicant or $195,000 for an applicant with up to three dependents, or;
The purchase of an authorized real estate for at least $200,000 or $400,000.
3-Grenada Citizenship from $150,000
There is no force to prove your business, source of Income, education, English language and interview.
There are two ways to get Grenada's passport:
Donation of $150,000 to the Grenada National Transformation Fund, or;
Investment in an authorized real estate for at least $220,000.
4-Turkey Citizenship from $250,000
Turkey's passport will let you enjoy free trading with other countries immune from the international sanctions. Turkey is among top world's economies. Investment in Turkey means invest in a prospect European country!
Turkey's economic citizenship program offers various investment options:
Purchase any kind of property with minimum value of $250,000.
Deposit minimum $500,000 in a Turkish bank.
Invest $500,000 in government bonds or venture Capital/Funds.
Establish a business and create 50 jobs in Turkey.
5-Montenegro Citizenship from €350,000
Montenegro's passport is undeniably valuable. Although the Montenegro's CIP is almost a young program, it is still popular among applicants from Middle East.
There are several options to obtain Montenegro's passport, but there is no option like purchase a property!
Invest in projects approved by the Government:

250,000 Euro in an undeveloped region (north),
450,000 Euro in a developed region (South).

Invest in primary agricultural production € 2 million + create at least 10 jobs.
Invest in wood processing €4 million + employ at least 20 people.
Invest in Fisheries €3.5 million in fisheries and processing products + employ 20 people.
Please read our website to know more about the complete costs relating each program including Due Diligence, Processing Fee, Government Fee, Passport Issuance, and adding dependents to the application. You can also find more data about the mandatory duration of maintaining the investment.
For more information, about the available citizenship by investment, please contact one of our advisers in UAE, Denmark or Canada, and we will do our utmost to guide you through your CIP process and achievement of a second passport.
Please feel free to relay your comments below, if you have any questions about Citizenship by investment programs or the issuance of a second passport.