Obtain GRENADA CITIZENSHIP CERTIFICATE by Investment – Egyptian Client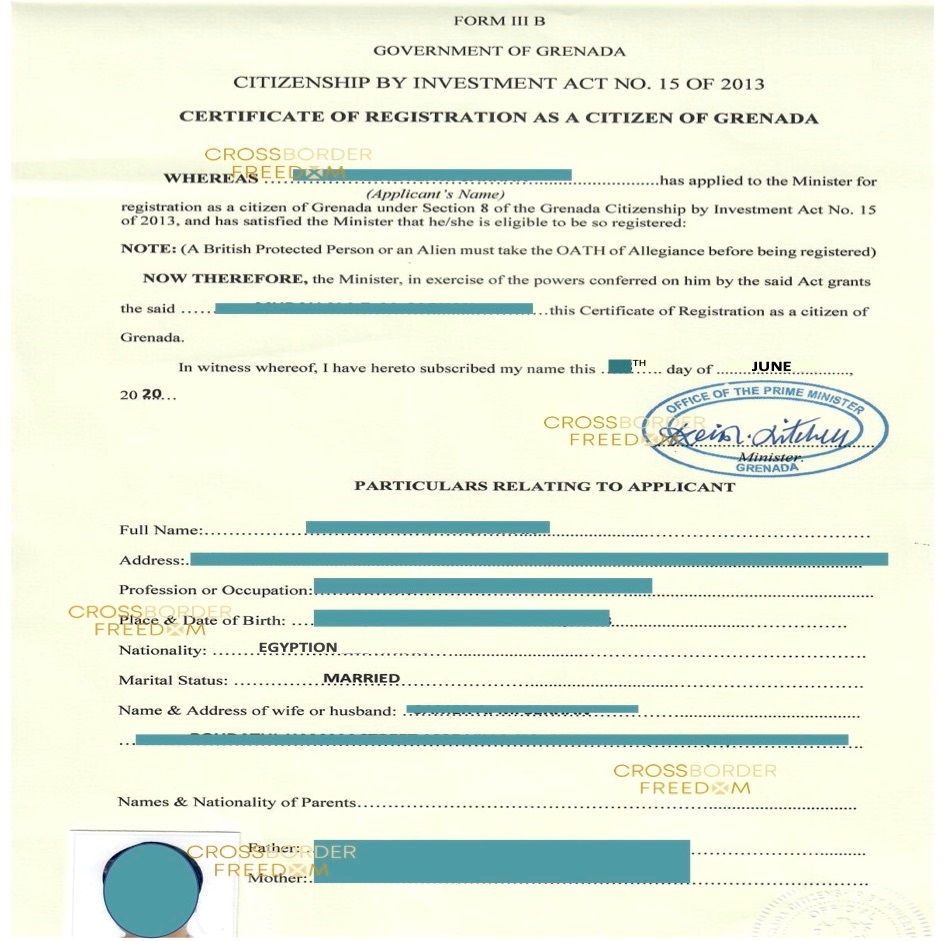 Proud to announce that another Grenada citizenship certificate is issued in June 2020 for our Egyptian client and his family who applied under Grenada Citizenship by Investment Program.
Requirements to be eligible to apply for Grenada Citizenship (Passport)
Investor must have a minimum age of 18,
Investor can include Children below 30 (If financially dependent and are full time students),
Investor can include the Parents and parents in law above 55 years old,
Investment can include siblings,
Have worldwide clean criminal record.
There are two investment options to obtain Grenada's Passport:
Option 1 – Non Refundable Contribution to National Transformation Fund (NTF)
150,000 USD – Single Applicants,
200,000 USD – Applicant with spouse and 2 children,
25,000 USD  for each additional dependent,
and Additional Governmental Expenses,
Option 2 – Real Estate Investment
Investment in an authorized real estate project for 4 years and with the minimum value of USD 220,000,
and Additional Governmental Expenses.
To know how the program works, please click here: Grenada Citizenship by Investment Program.
For more information, please contact one of our advisors in UAE, Denmark or Canada, and we will do our utmost to guide you through your Investment and Grenada Citizenship by Investment process.
Granada's citizenship program through investment is a great way to enjoy the beautiful island of Granada, discover new ways to do business and get a second passport.