Obtaining Turkish Passport and Different Types of It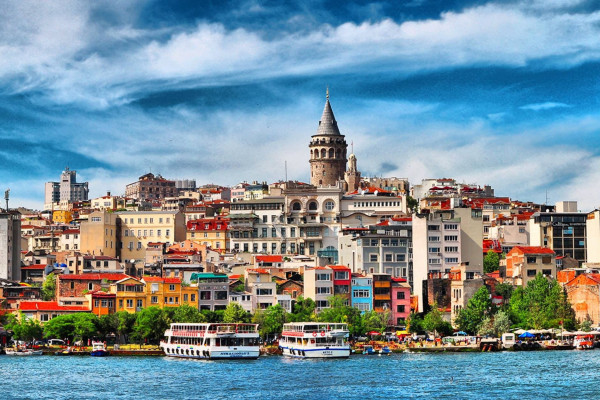 The main purpose of many investors and citizens from around the world of investing in turkey is to obtain Turkish passport.
Turkish passport, according to the global ranking, is 31st among other strong passports and is improving its ranking in the world day by day.
Turkey is situated right between Europe and the Middle East, thereby making it a place of mass appeal as it is influenced by both the East as well as the West. With a colorful history, the country possesses evidence that shows the earliest forms of civilization that were living in the lands that are now part of Turkey. This country has always been an attraction center with its culture, history and economic opportunities. Turkey boasts of a culture that is extremely friendly towards strangers, and people find it easy to strike up conversations and make friends with the people of this beautiful country.
 Obtaining Turkish passport through Citizenship by Investment Program (CIP)
Introduced in 2016, the Turkish Citizenship by Investment program focuses on real estate investments and features an easy and fast application process.
To be qualified for applying for this program, the applicants need to be at least 18 years old with no criminal records and good health. In addition, the main applicants are allowed to add their spouse and children under 18 years old to the application.
The following are the investment options in Turkey for obtaining Citizenship (Passport): 
Option 1: Investment in any kind of Real Estate: An Investment for a minimum amount of 250,000 USD.
Option 2: Deposit cash in a Turkish Bank: Deposit cash for a minimum amount of  500,000 USD.
Option 3: Investment in Shares in Turkish Government Bonds or Venture Capital/Funds: Purchasing shares for a minimum amount of  500,000 USD.
Option 4: Establish a business: Establish a business and employ minimum 50 people.
Note: In all of the above options, the investors must keep the investment in Turkey for at least 3 years. Interestingly, there are no requirements for an interview, language proficiency or work experience when applying for Turkey citizenship by investment.
Different types of passports offered by Turkey
In turkey, like other countries, various types of passports are issued by the government depending on the status of the bearer. Knowing them can help the applicants to find out which type of passport is granted to them upon being accepted as a Turkish citizen. There are 4 types of Turkish passports that are used by the Republic of Turkey for different purposes:
Regular Passport or Bordo Pasaport (maroon color),
Special Passport or Yeşil Pasaport (green color),
Diplomatic Passport or Siyah Pasaport (black color),
Service Passport or Hizmet Pasaport (grey color).
Regular (Public) passport or Bordo passport of Turkey:
A regular passport is a type of passport given to Turkish citizens without Special requirements. Issued by the Department of Home Affairs, regular passport is also referred to as a maroon-colored passport due to its color.
Regular passport holders can enter many countries directly by using their passports. You can find more information about these countries in this article.  The regular passport has 38 pages and issued visas can be seen on these pages. Depending on the demand, the passport durations can cover a period of 6 months to 10 years. It's important to note that foreigners who apply for Turkish Citizenship through investment will receive this kind of passport.
Special passport or Yeşil Pasaport of Turkey:
A special passport is only issued to persons who have civil servant status in a government organization and are registered with the Pension Fund. 
Former members of the Parliament and former ministers,
Civil servants and other civil servants who are in first, second and third-degree positions or retired,
Metropolitan provincial and district presidents (during their tenure),
Retired former mayors,
State athletes,
Privatized Turk Telekom, T.C. Ziraat Bank, Halk Bankası, and Emlak Bank employees, under certain conditions,
Businessmen who have exceeded certain export rates in accordance with the "Principles for Issuing Special Passports to Exporters" issued in 2017,
Children who are not over the age of 25 and spouses of civil servants are given green passports.
Diplomatic passport or Siyah Pasaport of Turkey:
Diplomatic passport is a type of international identity document issued by the Ministry of Foreign Affairs defining the positions of diplomats and grants them privileges. Diplomatic passports are issued to government officials and their families who have been sent abroad to attend congresses and conferences. It is black, has 28 pages and is exempt from any fees.
Service passport or Hizmet Pasaport of Turkey:
A service passport is issued for the persons who are sent abroad on behalf of the state but do not have a black (diplomatic) or green (private) passport, including:
 Persons who have been officially sent abroad by the government, private administrations or municipalities,
Persons working as civil servants in international organizations of which the Republic of Turkey is a member,
Persons appointed by the Turkish Air Authority and the Turkish Red Crescent Society,
Service Stamped Passport is issued to the spouse, minor children, minor siblings, children who are underage and residing with their parents, not married, do not have a job, continue their education.
Note: A service passport is a type of passport that covers only the duration of its duties. You cannot travel with it abroad for touristic purposes. In such cases, both you and the institution issuing the passport will be under suspicion.
Some benefits of obtaining Turkish passport
Obtaining a Turkish passport means getting the citizenship of this country and enjoying many benefits of being a Turkish citizen. Some important benefits include:
Getting E2 Investment Visa will be easier by having a Turkish passport:
Turkish citizens, who are going to invest in the United States by starting a company or getting a job, can obtain an E2 investor visa easier.
Getting the E2 Investor Visa is only possible for citizens of the countries that have an agreement with the United States. Turkey has an agreement with the United States on this issue.
 Obtaining dual citizenship with a Turkish passport:
As dual citizenship is possible in Turkey, you can keep your own citizenship along with Turkish citizenship.
 Benefitting from the Ankara Agreement with a Turkish passport:
As a Turkish citizen, you are allowed to settle in the UK by establishing a business under The Ankara Agreement (ECAA).
 Staying in Turkey as long as you want:
If a foreigner wants to stay in Turkey for a long time, he/she needs to have a residence or work permit, and renew them. However, there are no restrictions for Turkish citizens on the length of staying in Turkey.
Benefitting from inheritance law with a Turkish passport:
If a person dies in Turkey, as a Turkish citizen, the property acquired in Turkey will be distributed among his heirs in accordance with the shares contained in the Turkish Inheritance Law.
Like other Turkish citizens born in Turkey, you will have the right to vote by having Turkish citizenship.
Turkish passport brings the holder all the following benefits, too:
Simple and short processing time of 6-9 months,
Visa free travel to more than 110 countries including Hong Kong, Japan and Singapore,
Spouse and Children below 18 (Children above 18 must be medically dependent) are allowed to be included in the application,
Only Main Applicant needs to apply for Residency Permit,
No requirements to prove source of income, management experience or assets,
No Requirements for a minimum stay and language knowledge to get the passport,
Free trade with other countries immune from the international sanctions,
Dynamic and developing economy,
Being among top world's economies,
Ease of access to Iran,
The possibility of joining the EU,
The opportunity to study in free schools and public universities,
The possibility to open an account in a Turkish or International bank in Turkey,
Buying house or car through installment payment with low interest rate,
Free health care services in public hospitals,
Free social services for the people of 65 years or older,
Turkey Social Security System or SGK.
Validity of Turkish passport
Turkey offers applicants different passports with different time validity for 6 months, 1 year, 2 years, 3 years, 4 years and more. Generally, the maximum time of validity for a Turkish passport is 10 years and it is renewable after expiration date.
 The cost of a Turkish passport in 2021
The total fee of a Turkish passport for 2021 is as follow:
Passport Issued for 6 Months is 407.20 Liras,
Passport Issued for 1 year is 512.10 Liras,
Passport Issued for 2 years is 722.20 Liras,
Passport Issued for 3 years is 950.20 Liras,
Passport Issued for 4 years is 1265.40 Liras.
For more detailed information, you can contact Cross Border Freedom experts in the UAE, Denmark or Canada, we will accompany you to make the best investments and obtain Turkey Citizenship for yourself and your family.
If you have any questions, experiences or comments about investments in Turkey,  obtain Turkey Citizenship, investment opportunities and Turkey passport, please write down in comment section below.