Portugal, a Cost-effective Country to Live in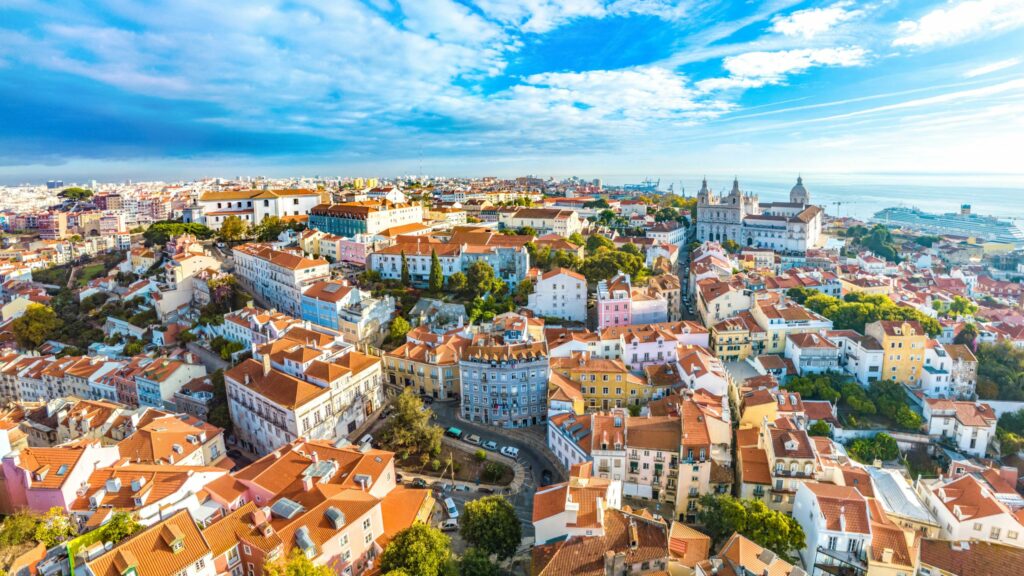 Planning to move to abroad can be a life-changing decision, as a matter of fact you would better make this decision carefully. Gathering information about costs of living and facilities of the destination country is a wise starting point.
One of the countries which welcomes investors, is Portugal. It is known as one of the most popular destinations among investors in Europe by offering golden visa.
As an investor, you can apply for Portugal residency by investing in real estate, creating jobs or transferring capital. After residing and making an investment in Portugal for 5 years, you can receive Portuguese passport for yourself and your family.
In case you are looking for the freedom of traveling, with Portuguese passport, you will be able to travel to 167 countries without the need of having a visa. Now, Portugal passport is ranked 6th among world's top ten passports. The power of Portuguese passport is even more than Sweden, France, Netherlands and Ireland.
If Portugal is your choice, it is vital to have some information about costs of living in this country.
Living expenses in Portugal
The good news is that Portugal is one of the most affordable countries in Western Europe which offers a lot of facilities for working and studying to foreign investors. Now, we take a look at costs of living in this country.
The costs of living include: groceries expenses, eating out costs, transportation costs, school costs, traveling costs, healthcare costs, housing costs and bill expenses.
We will get to each of them separately:
When it comes to buying fresh products like vegetables, fruits, meat and fish, Portugal is known as one of the most cost-effective European countries.
As an example, buying 1 kilogram of apple, banana, orange, tomato, potato, onion and lettuce costs less than 2 Euros.
Also, buying a pack of 12 eggs would cost you 1.78 Euros. And chicken fillet is 5 Euros per kilograms.
Most of the people living in Portugal can afford to eat at restaurants a few times in a week. Eating lunch in a normal restaurant can cost you 5 Euros. In case of ordering wine with the meal in a café which serves meals as well, you may have to pay 12 Euros.
Generally speaking, eating in a normal or traditional restaurant is quite affordable for everyone and it does not go more than 12 Euros.
But if you prefer to eat in an expensive or luxurious restaurant it may cost you approximately 35 Euros.
It is worth mentioning that this amount is still much cheaper comparing to other developed countries such as America.
Gas/petrol per liter in Portugal, costs 1.50 Euros. Also, the price you need to pay monthly for public transportation is 40 Euros.
Taxi tariff per kilometer is 0.50 Euros.
There are 3 kinds of schools in Portugal:
International schools
There are a significant number of schools in Portugal which are not expensive. Usually, international schools cost upwards of 6,000 Euros per year.
Private schools
Private schools are a bit expensive all over the world including Portugal as well. These schools can cost you between 400 to 500 Euros per month.
Public schools
Public schools in Portugal are all free to all citizens and foreign residents.
It is important to know that all the schooling expenses mentioned above, can be quite changeable according to the school you pick and the grade your child goes to.
Due to cheap traveling costs in Portugal, you will be able to explore and travel all over the country and enjoy visiting all of its beaches, nature and historical towns.
One of the most important factors which have a huge effect on investors' decision is housing costs.
Renting a 1-bedroom apartment in city center costs 590 Euros monthly while renting the same apartment outside the center is 450 Euros monthly.
As an investor it would be useful for you to be aware of purchasing property costs as well.
The average prices per square meter to buy an apartment in city center are 2,682 Euros. If you want an apartment outside the center it will cost you 1,659 Euros per square meter.
The basic utilities such as electricity, heating, cooling and water cost 100 Euros per month. Of course, according to your usage this amount will change.
Portugal has an excellent healthcare system. It is not completely free but it still has a lot of advantages.
Healthcare services for children and seniors are totally free. Also, you do not need to pay any money when visiting a GP doctor or you have dental cleaning.
Generally, one person can live quite comfortably with a monthly income of 2,000 Euros. A family of three can live with 3,000 Euros easily.
For more information, please contact one of our advisors in UAE, Canada or Denmark, and we will do our utmost to guide you through your investment and Portugal Golden Visa process.
Please feel free to relay your comments below, if you have any questions about Portugal residency and citizenship.