Portugal Golden Visa, a Golden Key to Europe!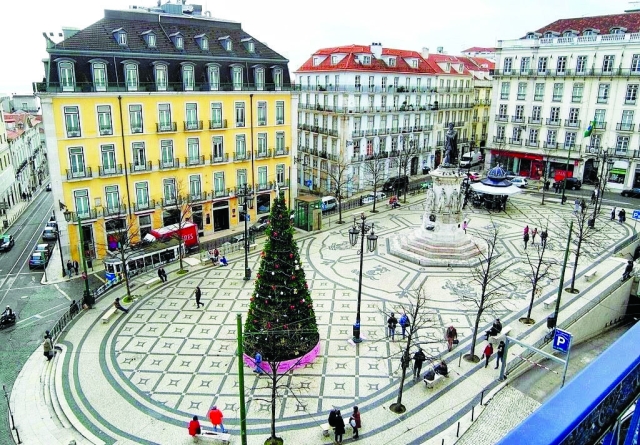 Country of golden beaches, captivating cities, delicious food, colorful festivals, ancient castles and mild weather is welcoming you to enjoy all this beauty through Portugal Golden Visa. Portugal is a golden gate to enter Europe.
If your business and living plans do not allow you to wait for citizenship to obtain a reliable second passport, do not worry! You can try Portugal Golden Visa. Portugal's residence permit will grant you visa-free travel privileges within the Schengen Area and other countries around the world.
In 2019, 1,245 main applicants and 2,192 of their family members received approvals while the overall investment in this period amounted to EUR 742 million. Since the establishment of the program in 2012, Portugal Golden Visa has raised EUR 4,992,253,830.95. This figure shows the investors' trust in this country.
Let's take a look at the possible investment options to obtain Portugal Golden Visa.
Investment Options to Obtain Portugal Residency
There are three main categories to apply for Portugal Golden Visa. Each option has several subcategories from which you can choose according to your situation.
Option 1 – Property Investment:
An Investment on real estate properties with a construction time more than 30 years with a minimum value of 350,000 Euros,
An Investment on real estate properties with a minimum value of 500,000 Euros.
Option 2 – Creation of at least 10 permanent jobs in a new company in Portugal.
Option 3 – Capital Transfer:
An Investment of 1 million Euros in a Portuguese bank in Portugal over a period of 5 years,
An Investment of 350 thousand Euros in Portugal funds of venture capital,
An Investment of 350 thousand  Euros, or higher, for constitution of a commercial society with head office in the national territory, combined with the creation of five permanent working jobs,
Contribution of 250 thousand Euros to Arts, Culture or National Heritage,
Contribution of 350 thousand Euros or above to research activities conducted by public or private scientific research institutions.
Portugal Golden Visa Statistics
The number of investors who choose options other than the usual EUR 500,000 property purchase has increase in the last three years. Now, one in four investors prefers Alternative Assets options to obtain Portugal Residency.
Although the EUR 500,000 real estate investment option is still the investors' favorite choice, but its share of overall investments has dropped down from 93% in 2016 to just 76% in 2019.
In 2016, only one in a hundred investors chose to purchase old houses; while in 2019, this share had increased to one in six, as 214 Portugal Residency applicants chose older properties.
The number of applicants who decided to deposit EUR 1 million in Portuguese banks has remained stable at around 5% of the total since the start.
During program's seven-year history, 17 investors have chosen the job creation option, which requires the creation of ten full-time jobs. Meanwhile, not even one has yet been approved under scientific research and cultural heritage contributions.
On a cumulative basis, the Chinese (54%), Brazilians (11%), Turks (5%), South Africans (4%), and Russians (4%) remain the largest applicant nationalities.
These days, investors have realized that residency and a second Citizenship is not just beneficial but a vital strategy to guarantee security and welfare for the family and to succeed in business. You can benefit from a European Residency, too.
For more information, please contact one of our advisers in UAE, Denmark or Canada, and we will do our outmost to guide you through your Investment and Portugal Golden Visa process.
Please feel free to relay your comment below, if you have any questions about Portugal Residency and Portugal Citizenship.