Portugal Golden Visa Guide in 2020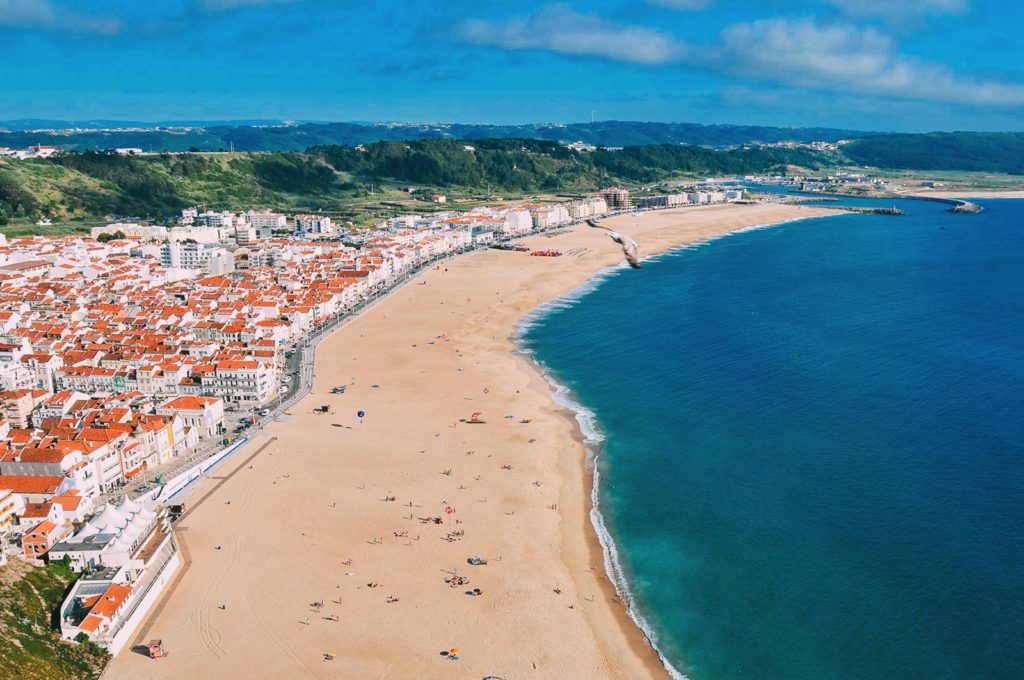 Let's be honest! In these quarantine days, you probably wished to spend the lockdown moments in a more beautiful and dreamy place, for example, a luxury villa facing the endless blue sea with the view of golden beaches in a European country with excellent access to all parts of the world.
If you have set aside an acceptable amount of money for investment and are looking for a quiet life and a business with a decent income and the possibility of free travel in Europe, we suggest you stay in Portugal. You must be wondering, why should you choose a Portuguese golden visa?! There are several reasons.
What are the reasons for investing in Portugal's Golden Visa program?
With nearly a decade of experience, Portugal's Golden Visa program is recognized as the most successful residency program in Europe. Many investors are interested in investing in the Portuguese real estate market. And the reasons for this interest are:
– Geopolitical position: Portugal has exceptional access to Africa, America, and Europe for business.
– Family, accompanying you: The whole family including spouse, children and dependent parents can be a part of the application,
– Fast process: residence cards are issued for the entire family within 4 to 6 months,
– European passport: After five years of residence and fulfilling the conditions, it is possible to submit a citizenship application and receive a Portuguese passport,
– Schengen member states, your second home! Portugal Residency grants you Visa-free travel to all Schengen member states and the freedom to do business in all of these countries.
– Advanced Future: Portugal is becoming a startup paradise by improving its infrastructure.
– Tax Considerations: Portugal has incentive plans for investors, and no tax is deducted from their foreign income. Interestingly, Portugal's attractive tax system is appealing even to American investors.
How is it possible to get a residence permit in Portugal?
Let's first look at the basics of investing in Portugal:
18 years of age for the investor,
Lack of worldwide criminal record,
The investor's children and parents can be included in the application respecting certain conditions,
Maintaining the investment for at least five years,
Meet the minimum stay requirement in Portugal during these five years, which is: "7 days in the first year, 14 days in the next 2 years and 14 days in the last 2 years."
It is noteworthy that obtaining a residence permit in Portugal will offer your children, European educational facilities, and provide your parents with quality medical services.
What are the options to get a residence permit in Portugal?
Portugal presents a variety of options for investors, including:
Property Investment Category:
With a minimum value of 280,000 Euro in areas with more than 30 years construction time,
With a minimum value of 350,000 Euro on real estate properties with a construction time more than 30 years,
With a minimum value of 500,000 Euro.
Job Creation Category: Creation of at least 10 permanent jobs in a new company in Portugal.
With an online consultation, you can get complete information about the right type of business matching your goal and budget. After the business selection, we will provide your newly established company with a skilled and competent workforce. If you are interested in job creation option, there is an excellent and affordable offer:
By investing at least € 125,000, you can own a company and enjoy the benefits of a Portuguese Golden Visa.
Capital Transfer Category:
Minimum 1,000,000 Euro in a Portuguese bank in Portugal,
Minimum 500,000 Euro in Portugal funds of venture capital,
Donation of 250,000 Euro in arts, Culture or Heritage into a Portuguese National Institution.
We recommend that you seek professional advice from experienced lawyers and investment advisors before making any decisions on the options above. We are by your side to choose the right way and fast track towards Portugal Residency.
Upon obtaining your Portugal Golden Visa in 2020, Schengen member states will be your second home!
The golden rule is: "By presenting complete documents, you will guarantee your Portuguese permanent residency."
With many years of experience, Cross Border Freedom's team will provide you with a complete list of necessary documents and will be by your side from A to Z of the application.
Now is the time to plan and act. Investing in Portugal can meet your expectations of a successful and promising investment.
If you would like to receive more information and cannot decide about the best option, please contact one of our advisors in UAE, Denmark or Canada, and we will do our utmost to guide you through your Investment and Portugal Golden Visa process.
Please feel free to relay your comment below, if you have any questions about Portugal Residency by investment in property or Portugal Citizenship.