Portugal Golden Visa, Open-door to EU Citizenship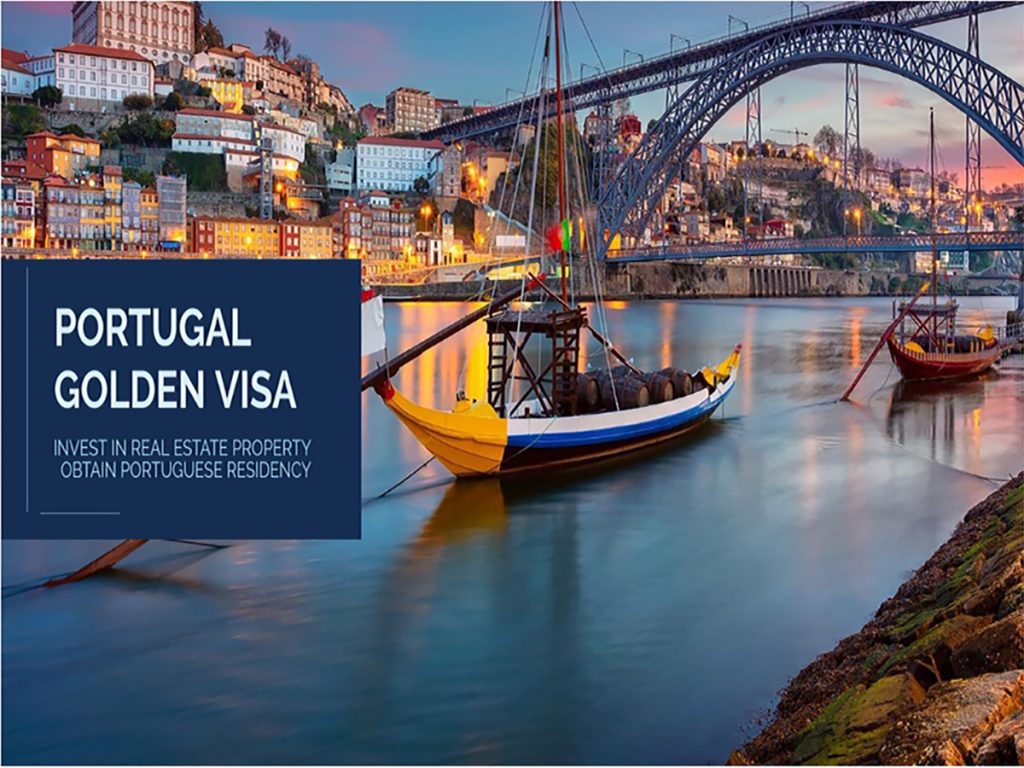 Portugal as one of the oldest countries in Europe, has a very high ranking of Human Development Index, and has a high level of security. It enjoys the benefits of a strong tourism industry. Portugal is much more popular for offering one of the best Golden Visa programs in the world.
If you are a citizen of a developing country who have a weak passport and want access to the EU for doing business, for the opportunities for your children, the schools, the safety and the stability, you can consider Portugal Golden Visa.
Benefit of Portugal's Golden Visa
Receiving the Residency cards for the whole family within 4-6 months,
Applying for Citizenship and getting the Portuguese passport after 5 years,
Extremely low minimum stay (7 days in the first year, 14 days in the next 2 years and 14 days in the last 2 years),
Residency for the whole family including Spouse, dependent children and Parents,
Visa free travel within all Schengen countries,
Allowed to live and work in Portugal,
Can Establish a Business in all Schengen countries,
Being able to enroll children in all public schools for free or private as local,
Working in Portugal gives all the benefits of social welfare including free hospitals,
Can give birth to a child in a public Health Institution freely for next 2 years,
Enjoying Retirement Pension.
What is the next step after obtaining Portugal Residency?
If you are worried about the next step after Portugal Residency, we have good news for you.
One International Consulting company confirmed that one of its clients has achieved citizenship in Portugal after holding the country's golden visa for five years, attaining an A2 certificate of Portuguese language, and residing in the country as per the 35-days residency requirement.
This successful example finally puts to rest the uncertainty regarding the citizenship applications after obtaining a Golden Visa.
Till July 2018, according to previous laws, an individual must have been legally resident in the country for five consecutive years in order to achieve permanent residence. And only those who had kept PR for at least one year were allowed to apply for citizenship, which meant an investor would have to wait until year six to apply.
This rule changed in July 2018 as Portuguese lawmakers introduced new law to permit anyone who had been legally resident for five years to apply for citizenship.
Not all the European Golden Visa programs offer the same conditions. The Tier 1 (investor) visa has stricter requirements comparing to Portugal golden visa. Tier 1 investors do obtain permanent residence after five years if they have been physically resident in Britain for at least six months during each of the preceding five years. This condition will also apply to the applicant's spouse.
Investment Options for Portugal Golden Visa
Option 1 – Property Investment: Ranging from a minimum value of 280,000 Euro to a minimum value of 500,000 Euro.
Option 2 – Creation of at least 10 permanent jobs.
Option 3 – Capital Transfer:
An Investment of 1,000,000 Euro in a Portuguese bank
An Investment of 500,000 Euro in Portugal funds of venture capital,
Donation of 250,000 Euro in arts, Culture or Heritage.
Obtaining a European Citizenship is not a dream anymore! You can achieve your Portugal Golden Visa and meet several straightforward criteria. And that's it! You will be awarded one of the most precious and well-respected citizenships.
For more information, please contact one of our advisors in UAE, Denmark or Canada, and we will do our outmost to guide you through your Investment and Portugal Golden Visa process.
Please feel free to relay your comment below, if you have any questions about Portugal Residency or Portugal Citizenship Process.