Portugal Passive Income Visa, Residency without Investment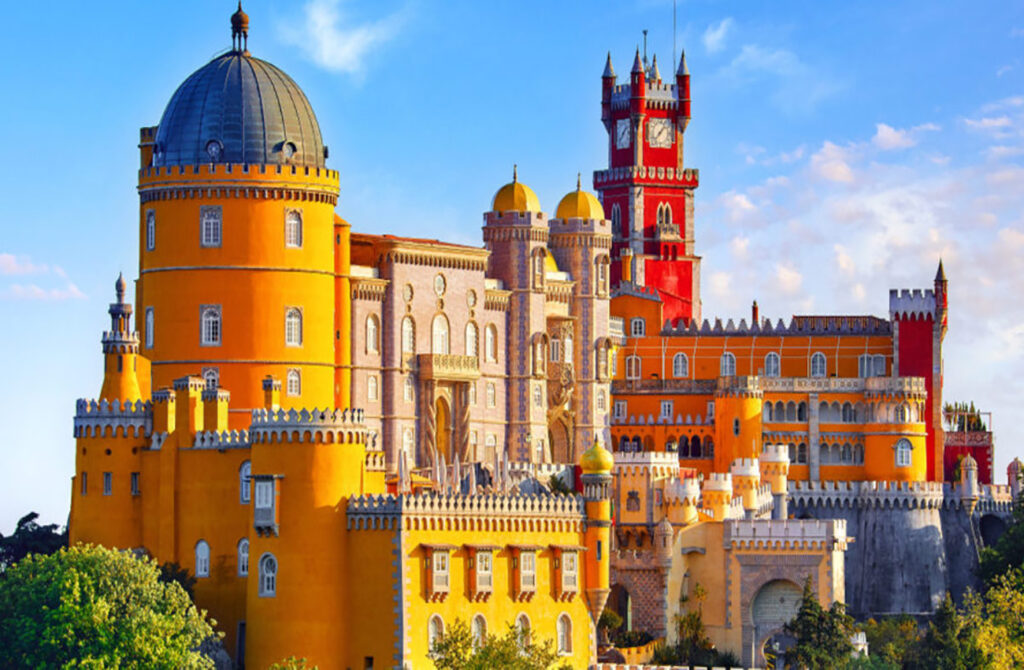 Portugal always surprises investors by introducing various visa options! On the one hand, the country's privileged position in the European Union, and on the other hand, the introduction of attractive residency programs has made investors pay special attention to this country.
Existing ways to obtain Portugal residency include but are not limited to buying a property, investing in Portuguese funds and setting up a new company. There is another cost-effective way to get accommodation in this European tourist country.
Passive Income Visa, an affordable way to get residency in Portugal
Anyone who intends to reside in Portugal but is not willing to invest in the country, can apply under the Passive Income Visa (also known as "Type I Visa" or "D7 Visa") if they meet certain conditions.
Portugal's passive Income visa allows you to reside in Portugal without making any investment and has become a viable option to achieve European Residency along with Portugal golden visa.
The Passive Income Visa is known as one of the best ways to obtain residency in Portugal, by which you can get a residence permit in Portugal in a process of four to six months. The benefits of Portugal residence include tax exemptions, living in a country with considerable tourist attractions, moderate climate and high level of security.
Portugal's passive Income Visa advantages include the possibility of obtaining residence for family members, access to all educational and health care services and the freedom to travel to Schengen countries.
Conditions for obtaining Portugal's passive Income Visa   
The main requirement to be able to apply for this type of visa, is to show that you are in receipt of regular 'passive' income. Passive income refers to the income that requires little to no effort to earn and maintain, such as pension, rental, dividends.
The minimum income requirements are affected by the number of dependents that accompany the main applicant. Anyway, the minimum monthly income of the main applicant needs to be at least equivalent to the Portuguese minimum wage. If we consider the Portuguese minimum wage of €700 per month in 2020, then, the income conditions follow:
Main Applicant must show the minimum wage of €8,400 annually (100% of the minimum wage),
Spouse or parents of main applicant must demonstrate the wage of €4,200 per annum (50% of the minimum wage per person),
Dependent children also have to show the minimum wage of €2,520 each year (30% of the minimum wage per person).
It is recommended to hold a minimum amount equal to 12 months' income within a Portuguese bank account.
Steps to obtain passive Income Visa  
One of the steps that must be taken before applying for a visa is to open a bank account in Portugal and receive a European MasterCard or Visa Card.
After this stage, the applicant is required to rent or buy a house in Portugal on a long-term basis.
Then, the applicant must apply for a visa by visiting the Portuguese embassy and submitting the necessary documents.
The applicant must arrange and attend a meeting with the Immigration & Borders Service.
Passive Income Visa Features
Obtaining residency in this way is a 4 to 6-month process.
Under this visa, an initial residence permit is issued for one year, and if the required conditions are met, the permit can be extended for 2 years.
With a continuous stay of 5 years under this visa, you can obtain permanent residence in Portugal and apply for Portuguese citizenship and passport.
Applicants must not be outside Portugal for more than six to eight consecutive months to extend their stay.
Portugal's passive income visa has a shorter process and is cheaper than Portugal's golden visa, with a 10 year tax exemption.
Also, unlike the passive Income Visa of other European countries such as France and Austria, where you have to start your own business to work in these countries, obtaining a passive Income Visa from Portugal allows you to work for another employer and make money.
By obtaining a Portugal's passive Income Visa, you can travel freely to the Schengen countries and eventually, apply for permanent residence in Europe, subject to certain conditions.
For more detailed information on the requirements for obtaining Portugal's passive Income Visa , please contact one of our advisers in the UAE, Denmark or Canada, we will accompany you and your family until you obtain a residence permit in Portugal.
If you have any questions or comments about the Portugal's passive Income Visa or citizenship by investing in Portugal, you can share them with us in the comments section.