Positive Performance of Grenada's CIP in 2019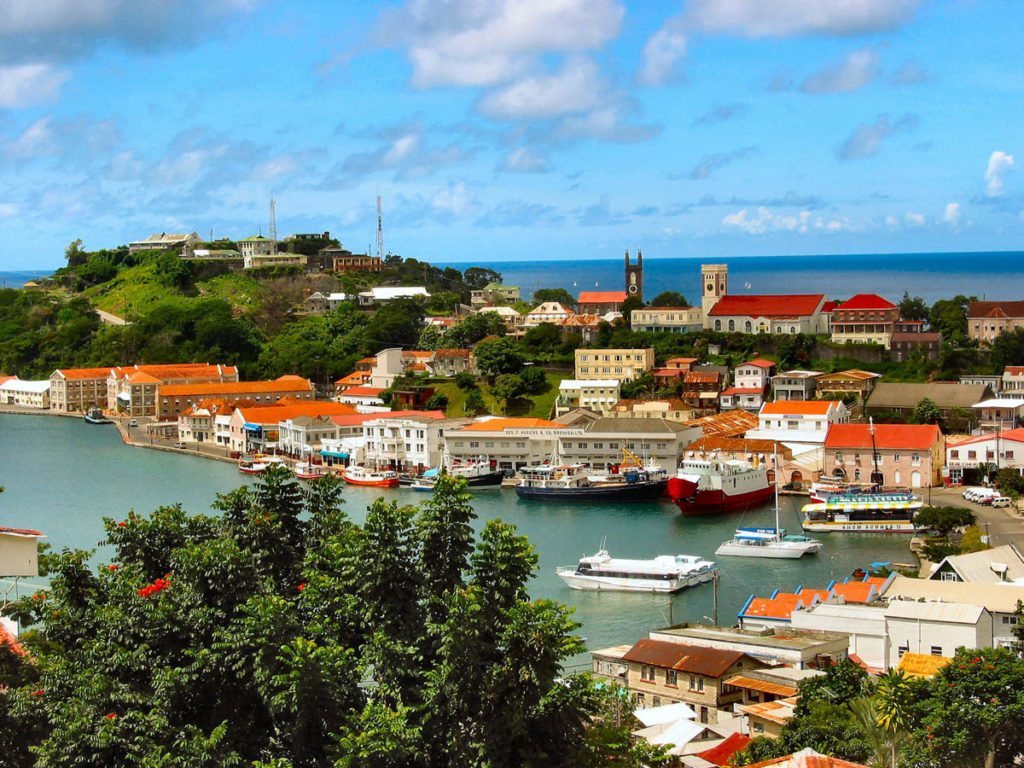 Grenada is one of the beautiful sunny Caribbean islands which has something for everyone. Whether you are looking for adventurous sailing, diving or discovering nature, you will never be short of choices. Meanwhile, it offers a valuable second passport to interested investors. Given 2019 statistics, Grenada's CIP is accepting more applications comparing previous years.
Grenada's CIP Statistics of 2019
In 2019, Grenada's Citizenship by Investment Program could raise EC$166 million, a record 13% more than 2018.
Last year, Grenada received 373 applications, 60 more than in 2018. Although the Grenada CIU rejected 44 requests, but eventually, Grenada welcomed 814 new citizens.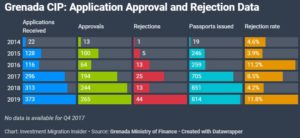 In the fourth quarter of 2019, Grenada's real estate option experienced a renaissance and the number of investors who chose to invest in property exceeded that of those opted donations.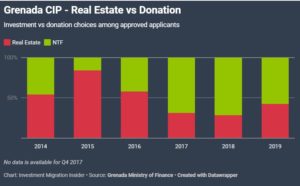 Grenadian CIP raised EC$79 million out of real estate investments during the whole 2019, which shows a 47% increase in comparison to preceding year. The Government gained an amount of EC$86 million through the National Transformation Fund, and EC$8 million as Government fees.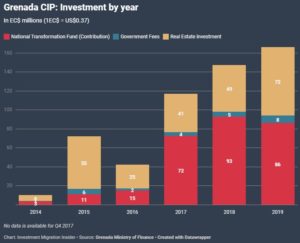 In August 2019, the processing rate slowed down, and the CIU processed only 8 applications in August and September combined. Nevertheless, the new Head of the (CIU) quickly brought the Unit up to speed, the quick action led to an average of 45 applications a month during the fourth quarter of 2019.
The admirable performance of Grenada's CIU, has encouraged the investors to apply for the country's passport.
Investment options to obtain Grenada's Passport
There are two investment options to acquire Grenada's citizenship:
Option 1 – Non Refundable Contribution to National Transformation Fund: Contribution for an amount of USD 150,000 for a Single Applicant.
Option 2 – Real Estate Investment: Investment in an authorized real estate project for 4 years and with the minimum value of USD 220,000.
Please note that by adding family members to the application, the investor must pay the additional governmental/processing fees.
A Second Passport is a trustworthy companion that will never let you down! So you can invest today and benefit in near future!
For more information, please contact one of our advisors in UAE, Denmark or Canada, and we will do our utmost to guide you through your Investment and Grenada citizenship by investment process.
Don't hesitate to comment below if you have any questions relating to Grenada's Passport and CIP.