Receive European Cyprus Residency in 2 Months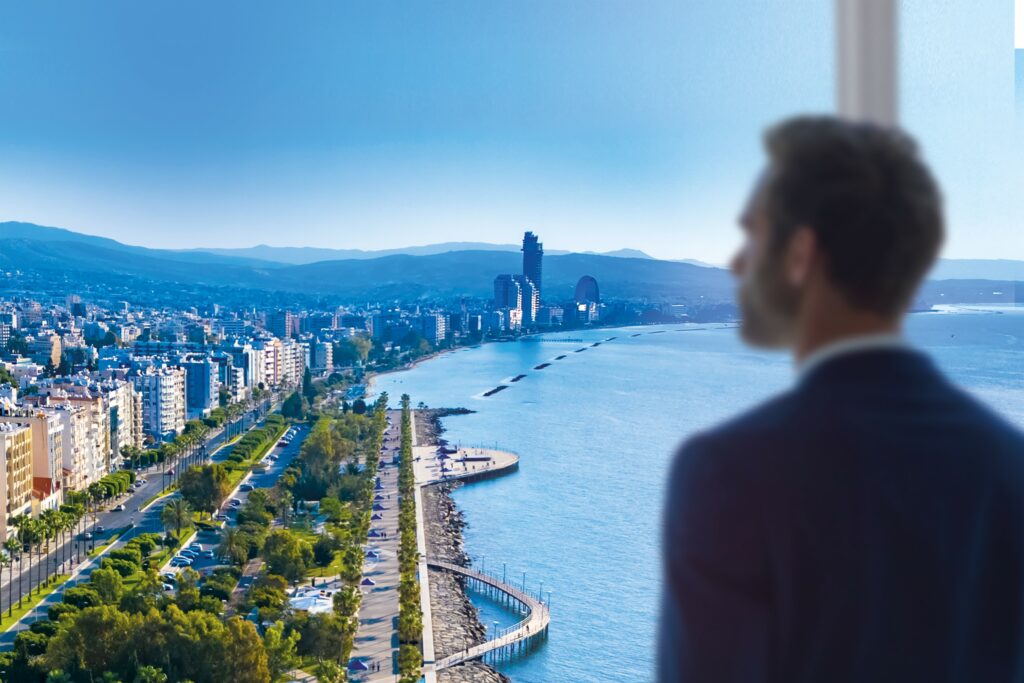 As the third largest island in the marvellous Mediterranean, Cyprus with its high-quality life, modern facilities and membership of the UN, has turned into an amazing destination for foreign investors. Cyprus benefits from superb strategic location and has been acting as the mediator party in political cases due to its connections with neighboring cultures and nations. The economy of Cyprus is based on free market and providing services. Most educated people are fluent in English even though Turkish and Greek are the two main languages of the country. The expenses of living are reasonable and most foreign currencies are accepted with no particular problem.
Since 1974, Cyprus has been divided into North and South parts; the northern part being dominated by Turkey and not considered a European region. The Southern Cyprus on the other hand ever since joining the UN in 2008 has offered residency and citizenship programs via investment attracting a great number of immigrants and investors from all over the globe and so far has been hosting over 110,000 foreign citizens.
In order to live in Cyprus, non-residents must apply for residence permit. According to the new law, however, people buying property in Cyprus also have the right to obtain a residence permit and they can opt for citizenship after seven years.
Requirements for Cyprus Residency by Investment
Invest in Cyprus by choosing from below options:

Making an investment worth at least €300,000 in real estate, either residential or commercial,
Making an investment in Cypriot companies' shares,
Invest in Cyprus Funds (AIFs).
Proof of having an annual income of at least €30,000 for the investor, and another €5,000 for every dependent (spouse and children under the age of 25). This amount must also be legally earned and transferred from a foreign country with documents to prove so.
An additional €8,000 on the income, for each parent being added to the case.
Clear history of criminal records.
Benefits of Cyprus Residency by Investment
Quick process of the application in two months
Freedom to travel to other countries in the European Union
Including family members (spouse and minor children) in the investor's application
The possibility of including parents or spouse's parents
The Permanent Residence Card is valid for life
No need to live in Cyprus to maintain Residency Permit. (only visit for one day every two years)
Permanent residence will also lead to obtaining a Cyprus passport, but only after seven consecutive years of residence.
Working in Cyprus
Foreign citizens from all over the world can take up employment opportunities in Cyprus, which requires a work permit except they are from other European Union member states, Iceland, Liechtenstein, Norway, and Switzerland (EFTA).
A Cyprus work permit can only be obtained if the employer can substantiate that the work opportunity could not have been filled by a local, or an EU/EFTA citizen. The majority of non-EU foreign nationals find it much easier to find employment in foreign companies operating on the island.
The positions that are eligible for a work permit include:
Executive Director (annual salary of €41,000) only five foreign executive directors can be hired by a company,
Middle Management Staff including directors, mid-level managers, technical and clerical staff (annual salary between €21,000 and €40,000),
Supporting Staff: Workers who do not fall under the former categories.
Before applying for the permit, it is important to finalize a contract with the Cypriot firm, as the employer will obtain the permit on behalf of the foreign national. The applicant has to wait for approval from the Cyprus Department of Labour.
On the whole, Cyprus is a safe country for investment and over the last years, it has had substantial economic growth. The rate of employment is high and the rate of unemployment has decreased considerably as compared to previous years. In addition, the very low rate of inflation is an important factor to be noticed by the investors. Cyprus's government has also been successful in controlling economic corruption. Therefore, Cyprus residency program by investment is a downright opportunity to guarantee you and your family's future.
For more detailed information on the requirements for obtaining Cyprus Residency by Investment, please contact one of our advisers in the UAE, Denmark or Canada, we will accompany you and your family until you obtain Cyprus residency or citizenship.
If you have any questions or comments about the Cyprus residency or citizenship by Investment, you can share them with us in the comments section.