Residency in Cyprus by Buying a Property in This Safe Country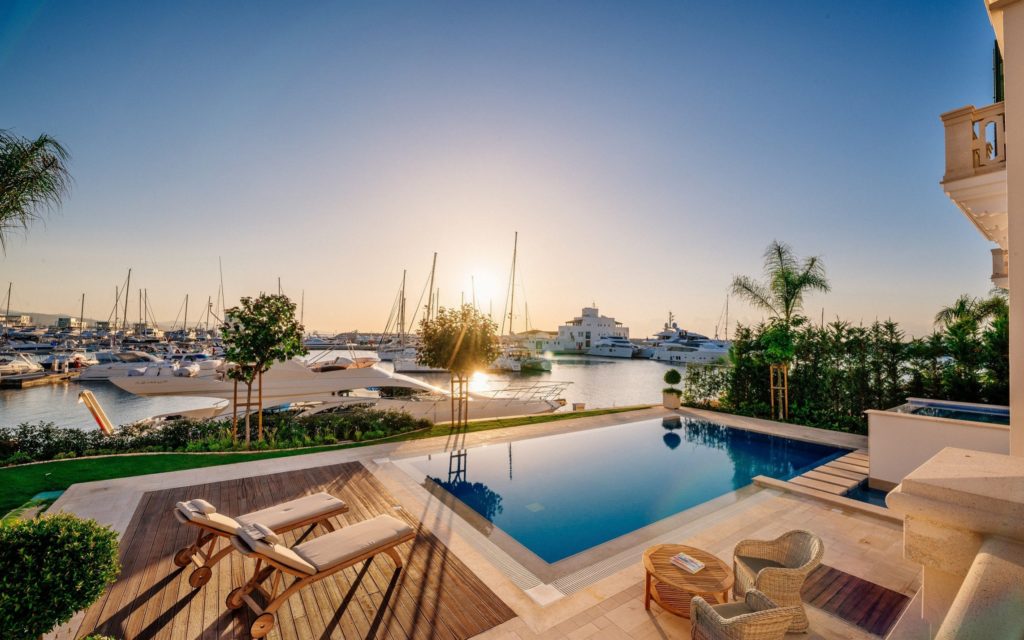 In the world's current situation, every far-sighted investor first thinks about the health of himself and his family and then seeks to transfer his capital to an attractive and profitable place. The citizenship by investment programs are good options.
What do you think about a small, safe island with a lot of potentials? An island with a high quality of life, modern facilities, a member of the European Union and the Schengen area: Cyprus.
The most crucial concern these days is maintaining safety and health. So if you are worried about your health in first place before your capital, you may be interested to know that no new case of coronavirus in Cyprus has been reported recently! How come?!
Citizens of Cyprus are safe and secure
One of the convincing reasons for choosing Cyprus is the government's confrontation with the global pandemic. According to the latest statistics, Corona disease is wholly controlled on the island, and the infection rate has dropped to zero during several consecutive days, which is a respectable and positive record for this European country.
Meanwhile, other Cypriot counterparts are facing the disease and the rising rate of infection! Even the United Kingdom and the United States continue to face many challenges.
It is worth noting that for many weeks, the number of people with positive COVID19 on the island was one digit, and the Cypriot government conducted thousands of diagnostic tests to ensure the full health of its citizens.
Of course, "health" is not the only concern! Life goes on, and economic activity must return to the cycle of profitability! As a manager, entrepreneur, or investor, you may want to be in an environment where you can get back to work sooner and decide about your investment options.
Cyprus is ready to return to work! Working and administrative processes have been gradually reopening in Cyprus since the beginning of June, and citizens can resume their frequent travels. Cyprus airports are also reopening, although there will be restrictions for the entrance of foreign passengers, which is a logical and necessary option in the current situation.
On the other hand, the Cypriot government is pursuing supportive plans for investors who may have been struck by the disease. Government programs include tax exemptions and financial aid and subsidies, details of which will be released soon.
Residence in Cyprus is a few steps away from Cypriot citizenship!
It is possible to receive a residence permit in Cyprus by investing 300 thousand Euros in the real estate of this beautiful island. Yet, the waiting period for obtaining a Cyprus passport is seven years! And given the requirements, the investor has to visit the country will be once every two years.
However, by investing € 2 million in the property or other methods approved by the Cypriot government, it is possible for you and your family members, including children and parents, to obtain a Cyprus passport within six months.
How will Cypriot citizenship benefit you?
After obtaining a Cyprus passport, you will have the freedom to move, live, and study in the European Union. You are exempt from paying foreign income tax. It is possible to buy property in EU member states or transfer capital between EU countries. You will even have the freedom to invest in your favorite business.
What amenities will you achieve by investing in modern Cyprus properties?
Valuable investment: With an investment of 2 million, you can have a building with 6 luxury apartments, fully furnished, with a swimming pool and beautiful scenery in one place.
Beautiful Mediterranean beaches: Not only do many of Cyprus' modern properties give you a magical view of the Mediterranean Sea, but they also bring you the quality life.
Private jet and yacht services
Pleasant all-year-round weather
Various sports activities
Business in a European environment with a strategic position between the three continents: Cyprus has welcomed many international companies and possessed an educated and English-speaking workforce.
Living with your family with security, peace, and freedom
And…
If you want your children to benefit from quality European education,
If you want your parents to live with you and receive appropriate and efficient welfare and medical services,
If you are thinking about developing your business and free trade and travel in the European Union,
Take the first step towards a quality future today and get a Cyprus passport fast and straightforward!
To get more information, you can ask for online telephone or video counseling. Just submit your request, and one of our advisers in UAE, Denmark or Canada will contact you shortly. We will do our utmost to guide you through your Cyprus Citizenship by Investment process.
Do not hesitate to comment below if you have any questions relating to the acquisition of Cypriot Passport through property investment.