Six Great Opportunities and Six Reasons to Obtain a Grenada Passport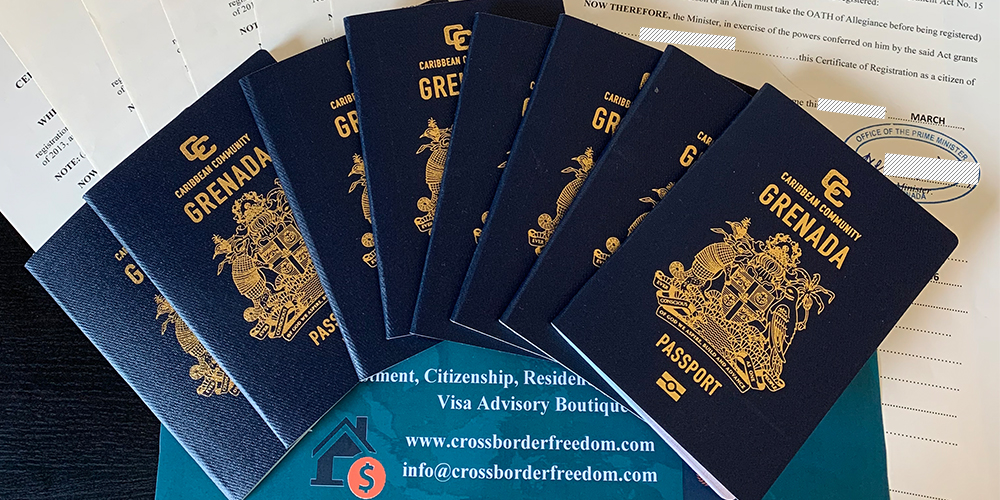 Many people choose Grenada economic citizenship by investing in government-approved real estate in the islands. The biggest advantage of the Grenada Citizenship Program real estate option is that a significant amount of investment can be recouped three years later. At least $ 220,000 in real estate investment is less than most countries with economic citizenship programs. Many other countries require investors to retain ownership of their assets for more than three years. The government fees that real estate investors have to pay to apply for citizenship in Grenada are also very reasonable, especially for families.
Approved Real Estate Projects for Grenada Citizenship by Investment
There are several real estate projects that have been formally approved for sale under the Grenada Citizenship Investment Program. In general, property developers require a 10% citizenship deposit by investment applicants before submitting a purchase agreement. If your Grenada citizenship is not confirmed by your investment application for any reason, you will no longer be required to complete the transaction.
Grenada Recreation Complex – A $ 2 billion hotel and resort project near St. George that includes a water park, a casino, a shopping village, and a pier. The rate of development in Grenada is unprecedented, and the resort even includes a hospital designed to provide medical care to tourists.
Hideaway True Blue – A cone construction project in True Blue that offers investors a "redemption guarantee" as well as a quarterly return after the second year of operation. The project is located near St. George's University and targets students as future tenants as well as visiting family members for short-term rent.
Kimpton Kawana Bay – a luxury beachfront resort that will be operated by a leading boutique hotel operator. The project includes a fitness center, spa, lounge, beach bar, water sports facilities, infinity-edge pool, and a high-end restaurant.
La Pointe Villa – an exclusive 5-star oceanfront boutique hotel and spa project located on 30 acres of rainforest with a pristine white sandy beach. The project offers freehold properties for sale, and owners will receive 50% of the net revenues generated by their villa (minus associated costs).
Levera Nature & Beach Resort – a four-phase environmentally responsible project set on a 375-acre plot of ocean view land that will feature luxury homes, villas, cottages, and a boutique hotel.
Mariposa Residence – a development in Morne Rouge Bay offering one-bedroom, two-bedroom, and three-bedroom apartments with magnificent views of the ocean.
Mount Cinnamon – a resort hotel with a spa, full-service restaurant, beach club, business center, and bar situated on the white-sand Grand Anse Beach. The resort is already operational, but 250 additional residences are being added under the Grenada Economic Citizenship Program.
Port Louis – a lifestyle resort overlooking the country's beautiful capital city. The project will contain spacious villas, retail shops, a yacht club, luxurious hotels, and expansive apartments.
Silversands – an ocean view real estate development containing a hotel, private villas, spa, and a massive 100-meter pool.
The Point at Petite Calivigny – an upscale 100 room resort being developed by C&C Grenadines, a tremendously experienced property developer that has successfully completed projects in Europe and the United States. The resort will include condominiums, bungalows, suites, and luxury villas and was designed to provide clients with a world-class vacation experience.
The Sanctuary at Fiji Beach – a fully gated residential resort in an incredibly serene environment with spectacular amenities, also being developed by C&C Grenadines. The project is located at L'Esterre Carriacou, one of the country's most picturesque and least developed islands.
Why Invest in Grenada
One of the many reasons Grenada is a great place for wealthy foreigners to invest in its economic citizenship program. First of all the quality of life in Grenada is better than in many other places. With a clean environment, low crime, and a tropical atmosphere, this island is a prescription for complete relaxation. The inhabitants are known for their easygoing nature and hospitality, and the islanders are in no hurry. This is a place where you can relax and unwind. Even if you do not want to live on the island, just knowing that you can travel to it whenever you want without having to worry about a visa can help reduce stress. All these factors together can lead to increased quality of life.
The second reason is that the island is in a strong position in terms of political stability. Grenada is a democratic state in the form of the Westminster Parliamentary Government. According to the constitution, the country holds elections every five years, and the people are really represented within the government. There is a system of control and balance to prevent one branch of government from gaining too much power over the other, and there is stability in the process that ensures citizenship by investing in Grenada is not an overnight deal to defraud foreign investors. The strength of the government means that your investment will be as safe as possible.
The third reason is that Grenada enjoys economic stability. The archipelago has grown steadily over the past few decades. Despite the global financial crisis, Grenada continues to grow. Labor productivity in the country is constantly improving, and the quality of life on the islands ensures that residents continue to enjoy a balanced work-life balance. For a peaceful island nation, Grenada generally has a philosophy of "work for life", not "life for work". This, combined with a young, educated, and English-speaking workforce, makes Grenada a great place to start a new business. Another advantage of having economic stability is the fact that Grenada has relatively low inflation as well as a stable exchange rate. Although the island is not without inflation compared to other parts of the world, it is still very reasonable. This means that the labor force can be paid a wage that is both affordable for business owners and sufficient for employees.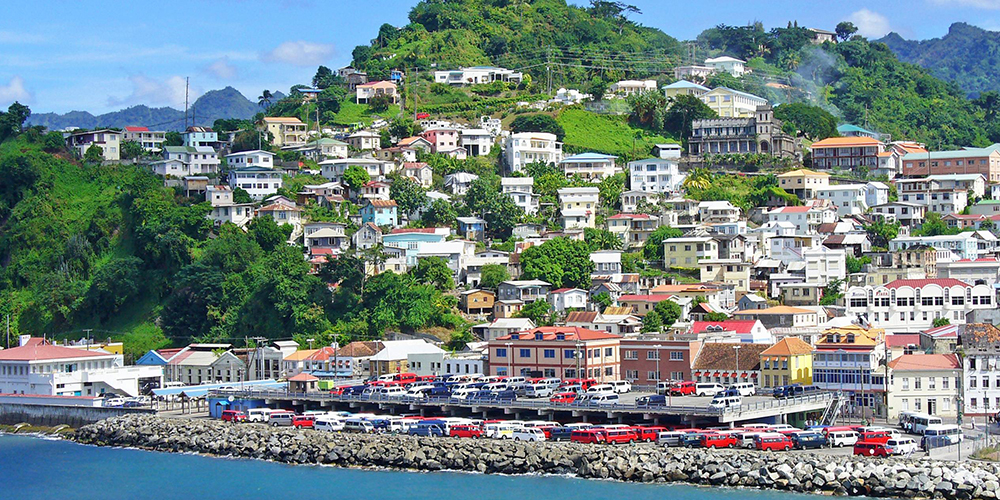 The fourth reason is that Grenada's infrastructure is well developed and designed to support businesses and investors alike. Electricity is easy to access and prices are favorable compared to the regional average. Telecommunications has generally been a favorite sector of the business community, and as a result, Grenada is strongly and competitively connected to the Internet and the mobile market. In addition, investing in digital infrastructure has opened up new opportunities and attracted more data and telecommunications businesses. Demand has contributed tremendously to growth, and Grenada has made great strides in this area. Transportation is also expanding within the island. Since Grenada relies on imports for some products, it also has excellent port services. The airport has two runways and is well maintained with modern facilities and essentials to increase the quality of travel. Even public transport in Grenada is growing at an astonishing rate.
The fifth reason for business and investment opportunities in Grenada allows international investors to make a lot of money. As one of the most open economies in the world, the regulatory environment governing trade and investment is largely free. The economic structure has a diverse range of sectors: agriculture, manufacturing, tourism, construction, transportation, communications, and government services. There is plenty of room for private investors to participate in local projects, and the more investors invest in the economy, the more it will grow. As Grenada continues to flourish, windfall revenues benefit all citizens of the islands. As a CARICOM member, Grenada is also a great place to open a regional office to serve the people of the region.
Finally, Grenada offers government support policies. These policies facilitate the participation of foreign investors in Grenada projects. Investors are encouraged to invest, develop their business, buy land and live in the community, and so on. There are very few restrictions for investors that make trading in Grenada easy and convenient. The country's position as a tax haven also helps attract offshore institutions and multinational corporations.
For more detailed information on the requirements for obtaining Grenada Citizenship by Investment, please contact one of our advisers in the UAE, Denmark, or Canada, we will accompany you and your family until you obtain the Grenada passport.
If you have any questions or comments about The Grenada Citizenship by Investment Program, you can share them with us in the comments section.