The Cheapest Way to Obtain Antigua and Barbuda's Passport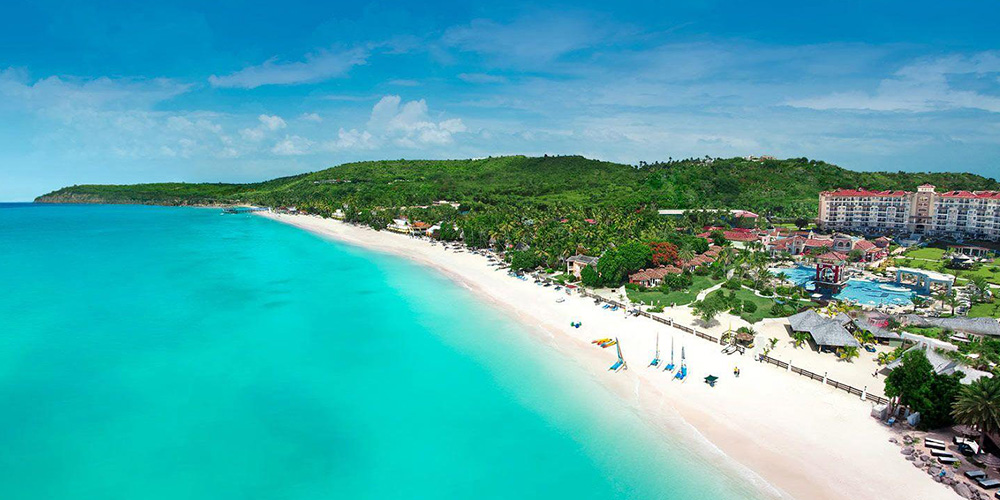 Antigua and Barbuda is a small island nation situated in the Lesser Antilles in the marvelous Caribbean Sea. Antigua is a very stable country both economically and politically. It is an English-speaking electoral democracy with an excellent international reputation, and the country's legal system is based on British common law. Antigua's economy is service-based and almost entirely dependent on tourism, with more than one million tourists visiting the islands each year.
Established in 2012, the Antigua and Barbuda Economic Citizenship Program quickly became an industry leader famous for efficiency and integrity. A recent reduction in the minimum investment requirements has also made Antigua one of the cheapest citizenship by investment programs available today. Qualified individuals and families who make a financial donation to a government fund of at least $100,000 USD or an approved property investment of at least $400,000 USD can obtain a powerful second passport in Antigua in only four to six months.
There are no education or language requirements, and no visit to the country is required during the application process. Antigua passport holders can travel without visa restrictions to 135 countries. In this article, we will discuss the terms and conditions of how to get Antigua and Barbuda citizenship by making a donation to the country's National Development Fund (NDF).
Antigua and Barbuda Fund Donation
The Antigua and Barbuda NDF collects private investors' money and government funds it to bankroll a variety of large projects that are expected to make a positive difference in the economy of Antigua and Barbuda. The National Development Fund (NDF) is a non-profit fund that is subject to parliamentary inspection by way of a six-monthly report to be presented to Parliament in sufficient detail to allow for transparency and accountability. The fund will also be audited by an internationally recognized accounting firm.
To qualify for economic citizenship in Antigua via charitable donation, the due diligence fees and 10% of the government processing fees must be paid into an escrow account upon application submission.
The main applicant may include a spouse, dependent children, and dependent parents over 55 years of age within the application with no additional NDF contribution required, although government and due diligence fees will be payable per individual.
Requirements to Get Antigua and Barbuda Citizenship
The applicant must be over 18 years,
The primary applicant and dependents must not suffer from any contagious diseases and/or serious health problems,
None of the applicants must have been convicted in any country of an offense, with a custodial penalty of more than six months' imprisonment, unless he or she has received a free pardon,
They must not be subject to a criminal investigation,
They must not be a potential national security risk to Antigua and Barbuda or to any other country,
They must not be involved in any activity likely to cause disrepute to the country,
They must not have been denied a visa to a country with which Antigua and Barbuda has visa-free travel,
After obtaining citizenship, the new citizen must spend 5 days in the country during the first 5-year period to maintain citizenship.
How to Apply
Step 1- Preparing application requirements
Your consulting agent should be able to assist you in the preparation and submission of documentary requirements and will serve as the liaison for the applicant throughout the process. Documentary requirements, as well as accomplished forms, should be written in English. Original or certified documentation should also be submitted as prescribed by the government.
Step 2- Paying the necessary fees
At the time of the application submission, the agent will also need to pay for the due diligence and a fraction of the government processing fees (10%) on your behalf.
Step 3- Waiting for the result of due diligence checks
Upon the receipt of your application, the CIU will perform the due diligence checks to verify the information in the paperwork you submitted. This process may take 90 days and may last up to 120 days, depending on the complexities of your application documents.
After 3 months from the date of your submission is up, your agent will receive written notification from the CIU on your behalf. It shall indicate the current status of your application (approved, denied, delayed, or still being processed).
Step 4- Paying the contribution and the remaining fees
After the approval of your application, it is time for you to pay the remaining fees and the contribution to the NDF. The contribution should be paid through the CIU escrow account within 30 days.
Step 5- Applying for a passport and taking the oath
Once you pay your payments, you and your dependents will each be given a Certificate of Registration of Citizenship. This should be submitted for the processing of your passport.
After this is done, you will receive your certificates, passports, and other accompanying documentation of your legal citizenship in the country. Upon your first visit to Antigua and Barbuda, you will be required to take an oath or attest your allegiance to the country. You can also do this by visiting the country's High Commission, Embassy, or a Consular Office.
Dual citizenship is recognized in Antigua and Barbuda. You are not required to renounce your previous nationality to become a citizen of Antigua and Barbuda.
Benefits of Earning Antigua and Barbuda Citizenship
A beautiful Caribbean country with white sandy beaches and blue waters for exotic holidays,
The cheapest family-oriented citizenship program in the Caribbean,
Lifetime citizenship for family and children with one-time investment,
Visa-free travel to the EU Schengen countries and the UK,
No wealth, inheritance, and personal income taxes,
No personal visit is required,
No need to live in Antigua before or after getting citizenship,
No interviews, business experience, or language tests,
Fast 3-months processing time for citizenship,
Free movement in the Caribbean CARICOM countries,
Freely hold dual or multiple citizenships with other countries.
For more detailed information on the requirements for obtaining Antigua and Barbuda Citizenship by Investment, please contact one of our advisers in the UAE, Denmark, or Canada, we will accompany you and your family until you obtain Antigua and Barbuda Passport.
If you have any questions or comments about Antigua and Barbuda Citizenship by Investment, you can share them with us in the comments section.