The Consequences of Increasing the Investment Amount of Turkey Citizenship Program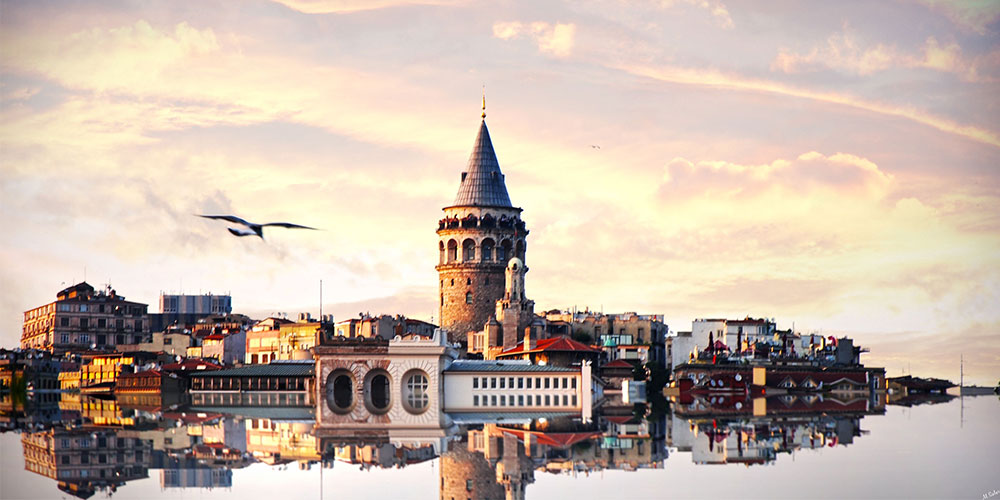 Turkish Government Policy to Increase the Minimum Amount of Investment in CBI
Data on the increase in real estate sales in Turkey are being published while foreigners now have to pay more to buy a house in Turkey and obtain Turkish citizenship.
The amount that foreigners have to pay for a property will increase to $400,000, according to a decision made at this week's cabinet meeting.
Ankara approved a citizenship scheme through real estate investment in 2017. A year later, it reduced the minimum price from $1 million to $250,000 to attract foreign buyers.
At present, foreigners need to buy real estate worth at least $250,000 to benefit from this program. According to the plans under consideration, the minimum investment level will increase to $400,000 or the equivalent of foreign currency.
The government is planning to increase the minimum amount required for foreign property investment in the citizenship program. According to CNN Turk, the decision to raise the threshold was discussed and accepted at a cabinet meeting chaired by Turkish President Recep Tayyip Erdogan. Applicants for citizenship must keep the purchased property for at least three years, and this obligation is enshrined in the ownership documents of the property they purchase.
Meanwhile, Murat Kurum, Minister of Environment, Urbanization and Climate Change, rejected proposals to raise housing prices due to the sale of the property to foreigners. "This is not true," he told CNN Türk. "About 30,000 to 40,000 foreigners buy a house in Turkey every year, which is only a fraction of the sales."
Reasons for Increasing the Turkish Property Prices
Experts say residential property sales in Turkey are on the rise because households believe buying a home is a good investment to protect against the rising inflation. The Turkish Statistical Institute (TurkStat) said that due to the 60% increase in inflation in March, housing sales this month increased by 20.6% compared to last year and reached 13,4170 units.  The sales record was set amid declining supply and declining new investment due to a sharp rise in costs in the construction industry. Real estate experts believe that as long as inflation remains high, the rush to buy real estate will continue.
"People are turning to real estate to prevent their savings from becoming worthless," a real estate expert in the Turkish capital, Ankara, told Xinhua. "Nowadays, anyone who has savings or can pay off multi-year installments rushes to a bank loan to buy a property." "According to official statistics, the prices in the first quarter of 2022 have increased by 34% compared to the previous year … Despite high inflation, people are buying real estate as a safe haven," he added.
Despite soaring inflation, the central bank has cut its policy rate by 500 basis points to 14 percent since September, at the cost of the Turkish lira depreciating by about 60 percent against the dollar since the beginning of 2021. Lost. Analysts believe that Turkish President, Recep Tayyip Erdogan is gambling on low-interest rates and cheap credit to boost the economy and grow amid currency fluctuations.
The Turkish construction sector has been one of the most important pillars of the country's growth and one of Erdogan's major achievements over the past two decades. "But the coronavirus epidemic and the sharp devaluation of the Turkish lira have hit the sector amid rising raw material costs," said Anwar Arkan, chief economist at Istanbul-based Tera Securities.
According to the Residential Property Price Index, which was updated by the Central Bank in February, the annual nominal housing prices rose by 96.4 percent, compared to 106.3 percent in Istanbul, the country's largest city and financial center.
When we look at home sales statistics, we can conclude that demand is still strong. Arkan explains that this can be attributed to a number of reasons, such as the need to have a residency and the traditional view of property as a financial investment. "Housing prices, especially in large cities, have also pushed up the rents and made life more difficult for households that have seen their purchasing power decline in recent years," he said.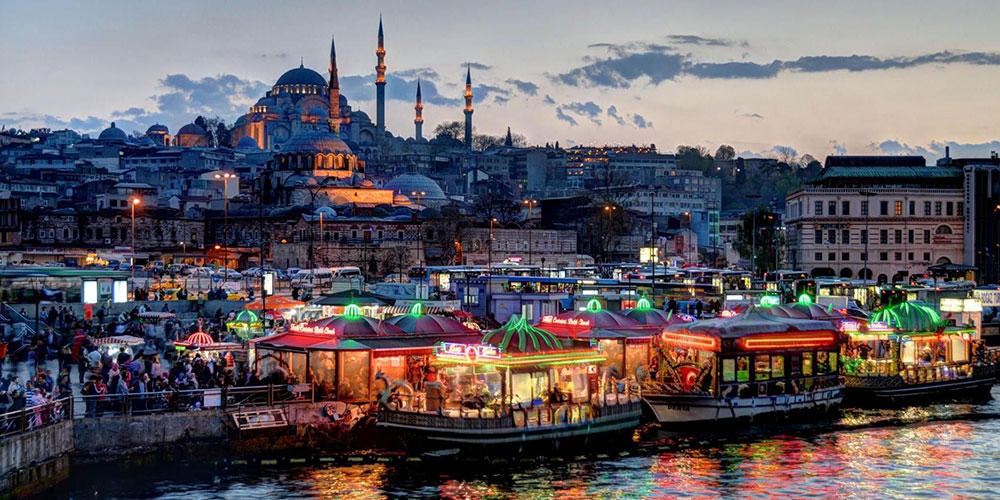 Citizens Of Which Countries Have Bought The Most Turkish Property?
In 2021, home sales to foreigners increased by almost 44% compared to the previous year, reaching a total of 58,576 units, which is equivalent to 4% of total home sales in Turkey. Istanbul was a favorite market for foreign home buyers. They bought 26,469 properties in the country's largest city last year. Antalya, a popular holiday destination on the Mediterranean coast, came in second with 12,384 units sold to foreigners, followed by the capital Ankara with 3,672 units.
Iranians bought more than 10,000 properties in Turkey last year, topping the list of foreign buyers, while Iraqis bought nearly 8,700 homes. The Russians are in third place with about 5,400 properties. An action that may provide them with a Turkish passport.
Data show that sales of residential real estate in Turkey have continued to rise and reached their best price in March, partly due to an increased interest from foreign buyers. The increase comes amid declining supply and rising prices. According to TurkStat, property sales to foreigners increased by 31% in March to 5,567 units, with Iranian citizens topping the list with 784 properties purchased last month. The Iraqis were the next largest buyers of Turkish real estate with 741 units and the Russians with 547 units.
Many Russians and Ukrainians fled the war to join their relatives in Turkey, while others chose to rent or buy property. Real estate companies say wealthy Russians are pouring money into real estate markets in Turkey and the United Arab Emirates, seeking a financial safe haven in the wake of Moscow's invasion of Ukraine and pressure from Western sanctions. Sanctions imposed since the February 24 invasion, including Russia's ban on Swift's banking system are targeting individuals, mostly oligarchs close to Russian President Vladimir Putin.
While Turkey and the UAE have criticized the Russian attack, Ankara opposes any punitive measures other than Russian sanctions imposed by the United Nations. The two countries have relatively good relations with each other and there are still direct flights between them. Ankara is seeking to balance its close ties with Russia and Ukraine and has positioned itself as a neutral mediating party.
The government announced last year that about 7,000 foreigners had received citizenship by investment in real estate between 2017 and 2020. Omer Farouk Akbal, president of the Association for the Promotion of Real Estate Abroad (GIGDER), said the amended regulations could have a negative impact on sales to foreigners. It is among the top 10 countries in offering citizenship by investment. According to Akbal, first-quarter data confirmed that the industry's sales were "very successful", with the real estate industry setting a target of $10 billion in foreign home sales for this year.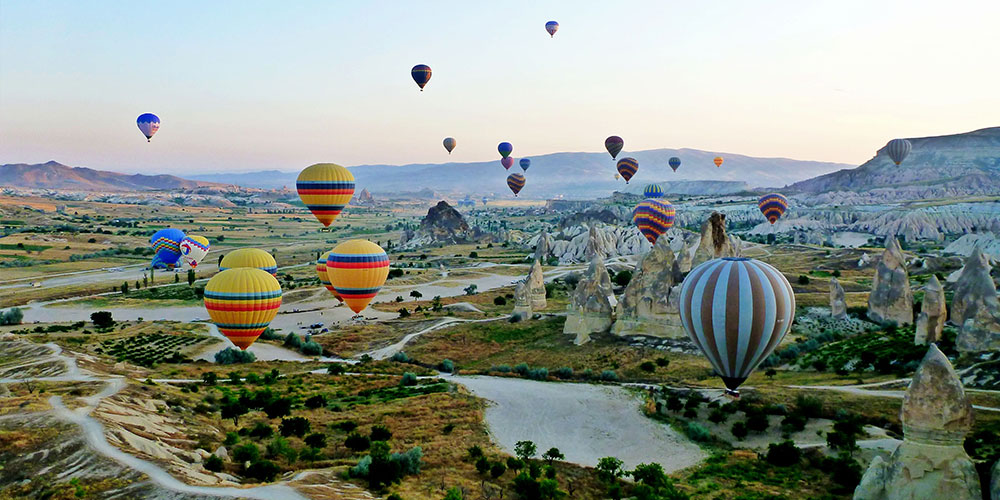 Other Ways to Obtain Turkish Citizenship by Investment
In addition to real estate, foreigners can also obtain Turkish citizenship under the following conditions:
Foreigners who have invested at least $500,000 in the country,
Foreign nationals who employ at least 50 people,
Those who deposit at least $500,000 in Turkish banks and keep it for at least three years,
Applicants who purchase at least $500,000 in government debt and hold it for three years,
Or those who buy at least $500,000 in venture capital or a fund.
For more detailed information on the requirements for obtaining Turkey Citizenship by Investment, please contact one of our advisers in the UAE, Denmark, or Canada, we will accompany you and your family until you obtain Turkey Citizenship.
If you have any questions or comments about the Turkey Citizenship by Investment, you can share them with us in the comments section.