More Details of The UAE Citizenship by Investment Program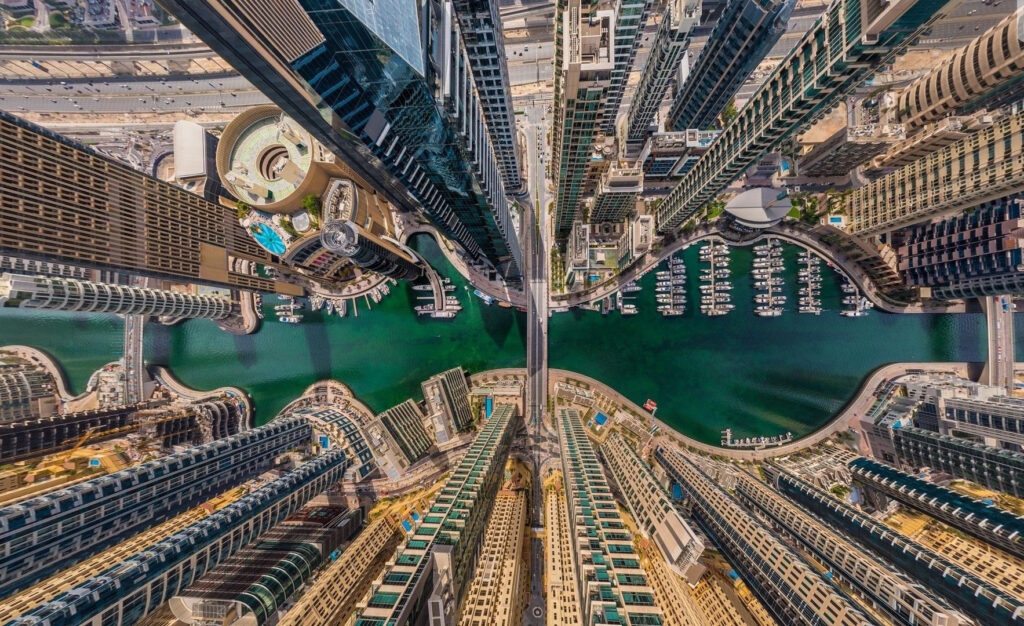 The United Arab Emirates announced in February 2020 that Emirati nationality will now be officially attainable for foreigners, in a major step first for the Gulf state. There were no more details out until recently that the government started offering the UAE citizenship by investment program to foreigners, who would like to invest in Ras Al Khaimah. Recent changes to the UAE's citizenship laws imply it is now possible for selected foreign investors to make strategic investments in this emirate that will yield economic growth. In return, the investors will be granted UAE citizenship.
The United Arab Emirates is a federal constitutional monarchy made up of a federation of seven hereditary tribal monarchy-styled political systems called Sheikhdoms. It is governed by a Federal Supreme Council made up of the ruling Sheikhs of Abu Dhabi, Ajman, Fujairah, Sharjah, Dubai, Ras al-Khaimah, and Umm al-Quwain.
Many investors from all over the world choose Dubai to make a home for their families and a headquarter for their global businesses.  However other less known emirates of the country also have considerably favorable business conditions earned by decades-long market-friendly government policies, which have positioned the UAE as the business, financial and commercial hub of the region.
Ras Al Khaimah, a New Rival for Dubai
Ras Al Khaimah is the UAE's northernmost emirate and the region's manufacturing center.  It has the perfect logistics network, a thriving industrial sector, and modern infrastructures. Its government has a visionary and innovative approach to business and actively encourages private sector development. Therefore, Ras Al Khaimah is fast becoming one of the region's most attractive business locations, determined for global success and with a firm commitment to embracing global citizens.
The city of Ras Al Khaimah is home to the Ras Al Khaimah Economic Zone (RAKEZ) that helps connect investors and international markets. It operates an online client portal called Portal 360. The zone provides services and businesses ranging from freelancers to SMEs and start-ups across 50 industries.
The applicants of UAE citizenship by investment are required to invest in innovative ventures that will benefit the people of Ras Al Khaimah.
Important Criteria to apply for the UAE Citizenship by Investment
Minimum age of 18 years,
Clear criminal records,
Proof of the source of funds,
Strategic investment    of   AED   10   million (USD 2.7 million) to the emirate's global standing,
A non-refundable contribution of AED 5 million, (USD 1.3 million), after initial approval.
Key Benefits of Obtaining the UAE Citizenship
Fast processing time of 3–6 months from submission of the application to approval,
The right to live, work and study in the UAE,
Visa-free or visa-on-arrival access to 175 destinations worldwide,
Direct access to an established and international hub in Ras Al Khaimah with 40,000 companies, including free zone entities and certain mainland companies permitted to be 100% foreign-owned,
Citizenship of a country that  is a  gateway  to Africa and  the  Middle  East,  Asia, and  Europe,
Citizenship of one of the top 30 countries  in the world and the ease of doing business,
A favorable tax regime for investors — with no income,  capital,  or withholding tax  (except  for those  in  the  domestic  banking  and  oil sectors),
Citizenship of a member state of the United Nations, the Gulf Co-operation Council, and the Arab League,
High standards of health care resulting from increased government spending during strong economic years,
Access to the UAE's next premier destination, with a prosperous real estate market, excellent infrastructure, and leisure attractions.
The UAE Government move is a significant change in direction for a country whose economy relies heavily on expatriates, for whom residency is typically contingent on their employment visas. The announcement, which has no precedent in the Gulf region, reflects how the small Arab sheikhdom aims to retain the foreigners as the coronavirus pandemic forced tens of thousands of ex-pats to leave in the last year. Nearly 90% of the UAE's roughly 10 million inhabitants are foreign nationals.
A major step forward in domestic policy, the decision follows several months of historic reforms and diplomatic breakthroughs for the Middle Eastern trading and business hub. Foreign UAE residents typically have renewable visas tied to their employment that must be renewed every three years. This means they have little incentive to invest in the country long term and are discouraged from investing in areas like property, an important pillar of the country's economy.
Greater Incentives for Investing In the UAE Citizenship
The UAE government in late 2020 expanded its already existing "golden" visa program, which grants 10-year residency to certain professionals and degree holders. It also introduced five-year retirement visas for people above a certain income level. Most recently, it introduced a remote worker visa allowing one-year stays for people with employment overseas, granted they meet a salary requirement.
UAE citizens currently receive very attractive advantages: a high tax-free income; subsidized education, health care, incentive packages for buying houses and land,  pensions, and retirement benefits from the age of 49.
Preferred by tourists, entrepreneurs, and investors alike, the UAE  is a diverse, multicultural, and exciting haven for outstanding business opportunities while maintaining a rewarding lifestyle.
The UAE has almost completely gone back to normal community life after the Covid-19 pandemic. Beachgoers relax at a Dubai, UAE beach, where restrictions are eased and tourism restarted after months of lockdown.
It seems that one of the immediate effects on the UAE economy will be that families now would choose to undertake greater investment in their businesses, real estate, and long-term investments in the UAE knowing they do not have to ultimately leave.
For more detailed information on the requirements for obtaining the UAE Citizenship by Investment, please contact one of our advisers in the UAE, Denmark, or Canada, we will accompany you and your family until you obtain the UAE Citizenship.
If you have any questions or comments about the UAE Citizenship by Investment, you can share them with us in the comments section.