Travel Visa-Free to China with Dominica Passport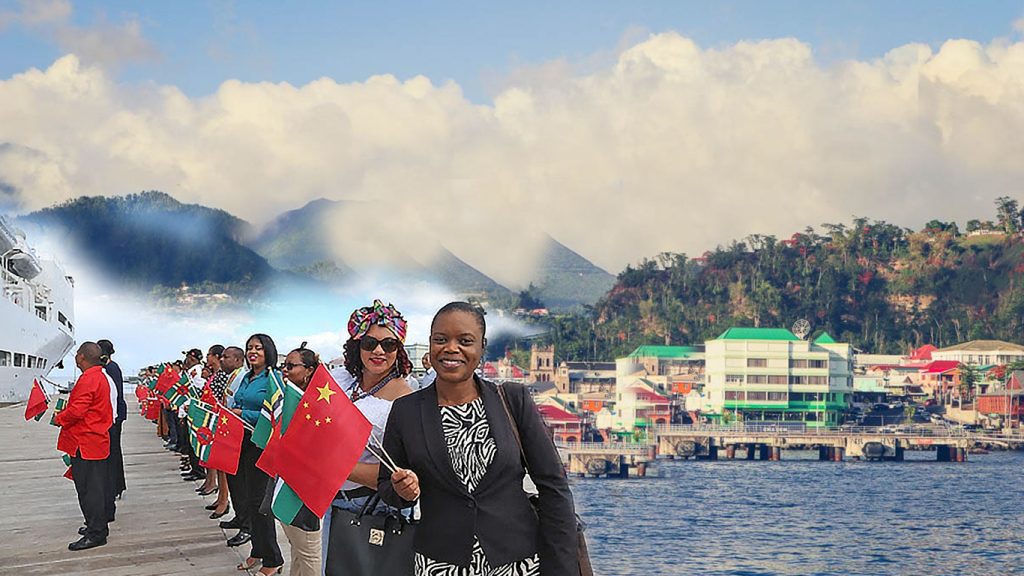 On Monday, November 22, 2021, the Government of Dominica signed the Visa Waiver Agreement with China, when Prime Minister Roosevelt Skerrit and the new Ambassador of China to Dominica, Lin Xinjiang were meeting in Roseau. This agreement takes immediate effect and will be applied to Dominica passport-holders of all categories.
Roosevelt Skerrit, the Prime Minister of Dominica stated that this is a great and important achievement in the relations between Dominica and China. "With the signing of this visa-free agreement between our two countries, we will now enhance the relationship and will allow our people to move into each other's country without the requirement of our visa. This is a special dispensation and special consideration which China is granting, especially in this pandemic period. These are not agreements that they will normally enter and so we are even more grateful for the signing of this agreement," Skerrit stated.
Lin Xinjiang also explained that this agreement will hopefully increase and facilitate the travels to both countries.
"Usually in a pandemic, China doesn't give such privileges with the visa-free agreement. But we make this special arrangement for Dominica because we see Dominica as a very important friend to us and we want to push our bilateral relations to a new height, and facilitate international travel between the two peoples."
The ceremony took as the first in-person credential presentation since the emergence of Covid-19 in Dominica.
Charles Savarin, the President of Dominica is also hopeful that this relationship is strengthened as both countries work on developments in various sectors. "The Government and people of Dominica highly value our relations with the People's Republic of China and the unwavering bond of friendship and cooperation which already exists between Dominica and China. It's our wish that this bond of friendship will be heightened and further strengthened in the years to come, and that our cooperation, particularly in the areas of renewable energy derived from our significant geothermal reservoirs, and potable water resourced, both of which Dominica has in abundance will flourish," he stated.
China has been one of Dominica's most dependable partners since the establishment of diplomatic relations in March of 2004. The two countries have exchanged and cooperated in infrastructural development, education, health, agriculture, trade, and other areas. China has assisted in many projects in Dominica over the years, including building highways, sports stadiums, colleges, and some certain structures such as the State House, the West Coast Post Hurricane Maria Rehabilitation Project bridges, and the new ongoing modern state of the art Dominica-China Friendship Hospital.
The island has become an attractive destination for investors looking for greater travel freedom for Dominica's multi-tasking passport including its expansive visa offering. Established in 1993, Dominica Citizenship by Investment program has empowered global investors by providing them with second citizenship and all the associated benefits. Once a contribution is made to the nation's government fund or real estate, the Dominica passport holder can enjoy all these advantages including:
Traveling visa-free or visa-on-arrival to over 75% of global destinations,
Accompanying all family members depending on the main applicant,
No obligation to reside in or visit the country,
Do the whole process online during the pandemic,
Generous tax incentives,
The freedom of living, working, studying, and doing business in the Caribbean,
The secrecy of the banking system,
Life-time citizenship and many more.
As an internationally renowned program, Dominica ensures that those who become citizens pass a multi-tiered due diligence process to protect its stellar reputation.
Aside from the travel opportunities, Dominica citizenship helps families access the world's top educational institutions, identify alternative business prospects and financial opportunities in a nation with ties to other superpowers like the United Kingdom and the United States.
For more detailed information on the requirements for obtaining Dominica Citizenship by Investment, please contact one of our advisers in the UAE, Denmark, or Canada, we will accompany you and your family until you obtain Dominica Passport.
If you have any questions or comments about Dominica Citizenship by Investment, you can share them with us in the comments section.