Turkey's CIP, a Way to Expand International Business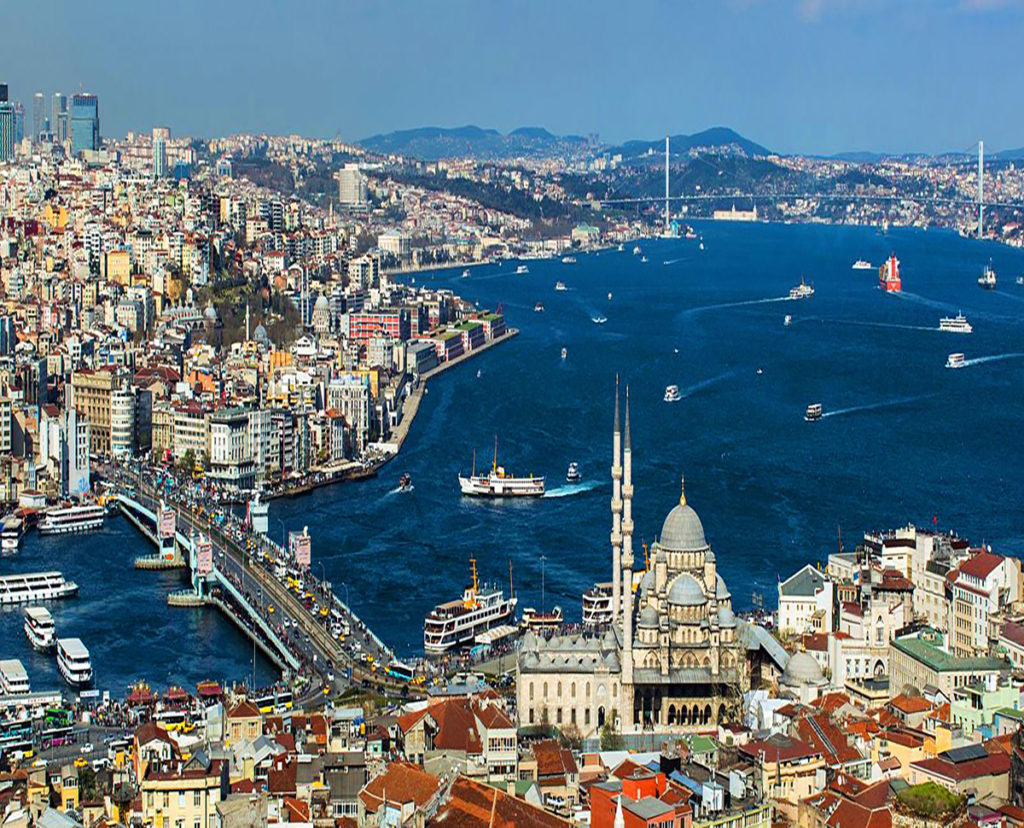 Turkey welcomed over 43 million tourists from around the world in 2019 which is an outstanding record comparing the previous year, showing a 14.3% increase. Each tourist spent US$623 during this period. These figures demonstrate Turkey is a nation on the rise.
The growing interest in Turkey is also reflected in its citizenship by investment program; in 2019, the total number of 6,325 investors purchased 433 parcels of land and 10,354 properties in 2019.
Turkey is a young and developing country with a strong economy. Given its high-quality facilities, European standards of living and international business opportunities, it is definitely a great trade destination to invest in.
According to the official statistics, the Iranian were among the top investors in Turkey last year. 12,600 foreign companies were registered in Turkey from which more than 900 companies belonged to the Iranians.
Other nationalities with significant increase in their volume of investment, are mainly Syrians, Saudi Arabians and Iraqis. To answer the question about who the principal investor is, you can find Germans the most significant one. Volkswagen alone invested €330 million.
8,800 companies were established merely in Istanbul, in 2019. Ankara and Antalya own the second and third place respectively. The leading sectors attracting more investment are IT, construction and industrial units.
 How to Achieve Turkey Passport?
One of  the simplest and yet most trusted ways to achieve a second passport is through Turkey's Investment Program. You just need to choose one of the below options:
Option 1: Investment in any kind of Real Estate as follows:
An Investment for a minimum of $250,000 USD,
Maintain the investment/property for a period of 3 years in the country.
Option 2: Deposit cash in a Turkish Bank:
Deposit Cash for a minimum amount of $500,000 USD,
Maintain the investment for a period of 3 years in the bank.
Option 3: Investment in Shares in Turkish Government Bonds or Venture Capital/Funds:
Purchasing Shares for a minimum amount of $500,000 USD,
Maintain the investment for a period of 3 years.
Option 4: Establish a business:
Establish a business and employ minimum 50 people,
Maintain the business for 3 years.
It is noteworthy that, in line with the country's amazing developments, the Turkish government recently unveiled the awesome Istanbul Airport. Once all phases have been completed, this Airport will have the capacity to handle annually an incredible 200 million passengers, more than any other airport.
Who doesn't want to facilitate his business travel and international relations? Do not ignore this accessible option. Turkey has made trade with the whole world a lot easier and smoother through a valuable passport.
For more information, please contact one of our advisers in UAE, Denmark or Canada, and we will do our utmost to guide you through your Turkey Citizenship by Investment process.
Do not hesitate to relay your comments below, if you have any experiences or any questions relating to Turkey's Passport.