Turkish Citizenship, a Popular Program in 2020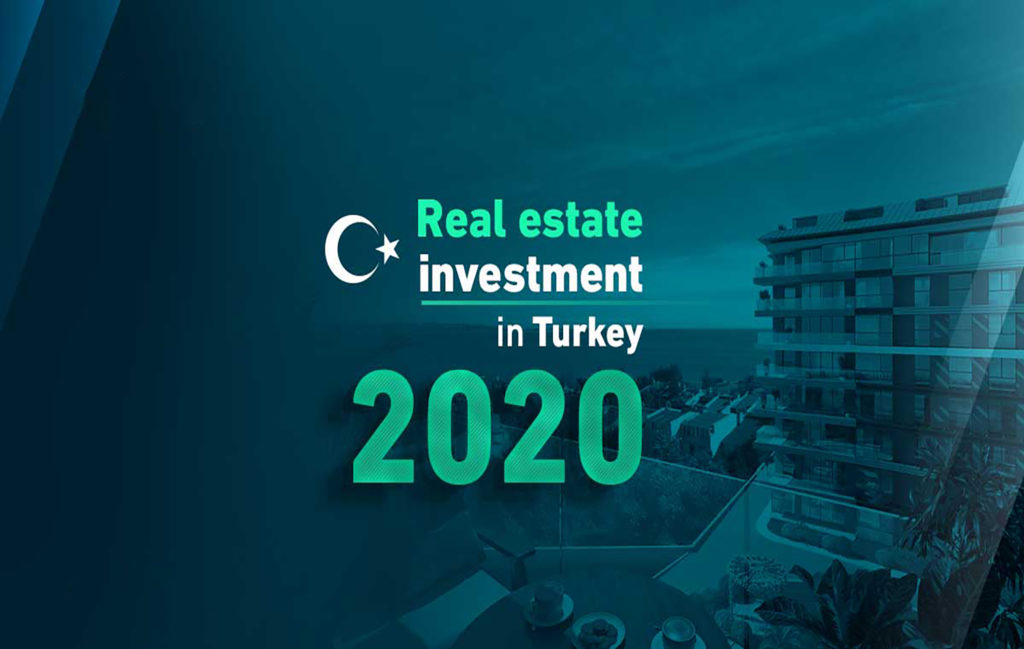 Turkey's citizenship by investment program has been one of the most popular schemes during the Corona Crisis. Demand for Turkish passport has increased sharply during this period, and according to the Turkish Interior Ministry, in March, April and May 2020, an average of 1,333 investors managed to obtain Turkish Citizenship monthly.
Which countries are most interested in Turkey's citizenship program in 2020?
Iraqi, Iranian, and Russian investors are among the primary buyers of Turkish real estate. According to figures released by the Turkish Land Registry, foreign nationals owned a total of 3.04 million square meters of Turkish real estate in the first three months of 2020, and Istanbul's real estate market accounted for 50 percent of foreign purchases.
If you are interested in Istanbul's luxury real estate projects, you can find more  information on Turkey's projects in investment opportunities section.
According to the statistics, a total of 13,581 foreign investors bought a property in Turkey in the first quarter of the year. Iranians are in first place with 2,405 buyers, followed by Iraqi investors with 2,341 in second place.
Given Turkey's excellent geographical position, favorable climate, stable economy, and ideal access to Europe, it is not surprising that neighboring countries, including Iraq and Iran, are among the main nationalities participating in the country's citizenship program. Some even believe that Turkey is the best place for the Iranians to immigrate.
Why and how should you invest in Turkey?
You can buy a house in Turkey by investment of 250,000 USD. This is the easiest and cheapest way to get Turkish citizenship, although there are other methods to get a Turkish passport:
Buying / running a company and creating jobs for at least 50 people
Cash deposit in a Turkish bank for at least $ 500,000
Investing in government stocks/bonds for at least $ 500,000
What are the Advantages of Buying a Property in Turkey?
Speed ​​is one of the essential factors in the investment process. Because, in a short period, many changes will take place in the world, and if the investment process is prolonged, your capital may be jeopardized. So time is an essential factor. One of the advantages of the Turkish citizenship program is the fast process! If you apply for Turkish citizenship today, you can get a Turkish passport within 4 to 6 months.
Turkey has had significant economic performance over the past decade. The employment rate and income in the country have improved significantly. Turkey is one of the top 20 economies in the world. Turkey has signed various international trade agreements, which means that it will be possible to work and trade freely with the world countries, far from international sanctions.
With Turkish citizenship, it is possible to open an account in all Turkish banks or international banks based in Turkey.
By a Turkish Passport, your expenses will be reduced, and you can buy a house or a car through installment payment at a very low-interest rate.
Your children will not have to worry about continuing their education because it is possible to study in public schools and universities for free.
The power of Turkish citizenship will reward the investors with international travel credit. With a Turkish passport, you can travel to more than 110 countries without a visa, including Hong Kong, Singapore, and South Korea.
And various other benefits.
Turkish Citizenship by Investment Program brings you closer to your financial and business goals and ensures the safety and future of you and your family. By taking a few simple steps, you can obtain Turkish citizenship within four months.
For more detailed information, including the list of documents and specifications of modern Turkish real estate, please contact us.
Our consultants in UAE, Denmark or Canada will provide you with  necessary information through telephone or online video conference and we will do our utmost to guide you through your Turkey Citizenship by Investment process.
Do not hesitate to relay your comments below, if you have any experiences or any questions relating to the process of achieving Turkey's Citizenship.