Turkish citizenship, a Unique Opportunity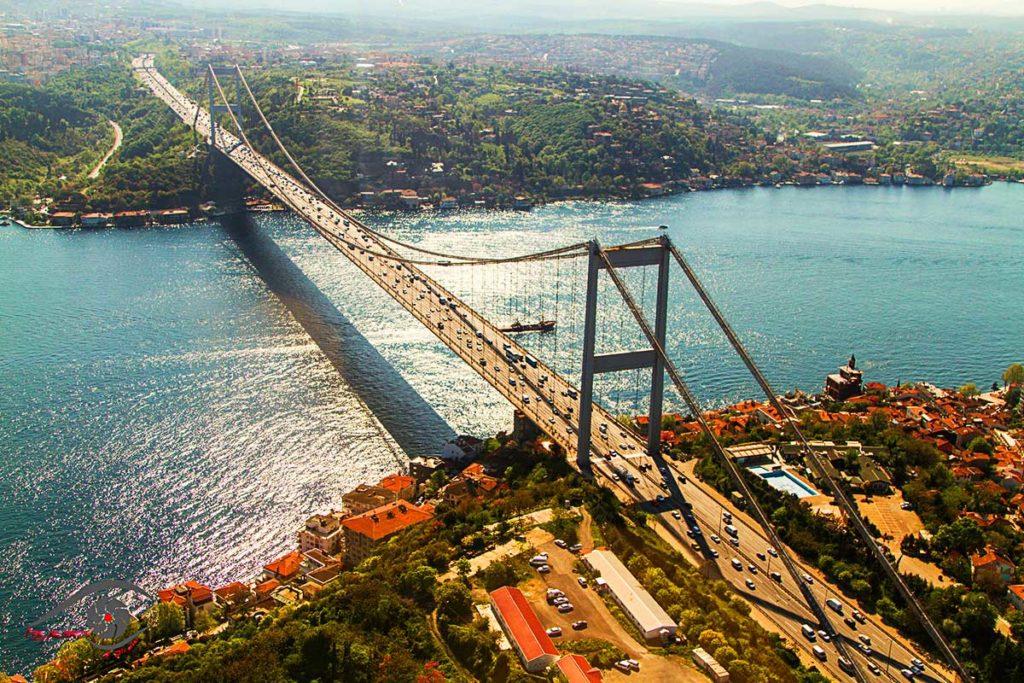 Turkey has been attracting foreign investors from diverse nationals and demographics for years. The fact that its economy is the 13th largest in the world, and has grown remarkably over the past 16 years, as well as the right Turkish citizens have to open businesses in the EU, make Turkey a highly attractive prospect for the investors.
Turkey offers unique opportunities to all ages with any purposes. Whether you are a business man who would like to do business with EU, or you want to provide a platform for your children's future through education, whether you wish to spend your retirement enjoy the warm climate and beautiful sceneries, or even if you are worried about the treatment of your parents benefiting the world-class medical care at affordable prices; Turkey is the magic box with a plenty of opportunities and solutions inside!
This post highlights why so many people from around the world are choosing Turkey as a place to invest in, live and/or work.
Turkish Citizenship means Successful and Luxury Life
If you are still wondering why Turkey is a top investment and living destination, we would like to put your mind at ease. Whatever reason you have to move to another country or apply for a second passport, Turkey will have tempting offers.
         Europe & Asia hot market
A business man in Turkey will have free access to about 950 million consumers.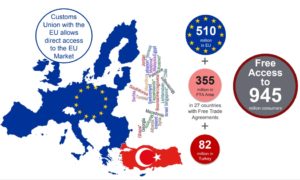 Do Business without limitations
Doing business in Turkey is simple and fast and there are tax incentives for the business owners.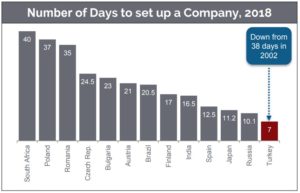 Successful Economy
The Turkish economy climbed from 18th place to 13th globally from​2003 to 2018.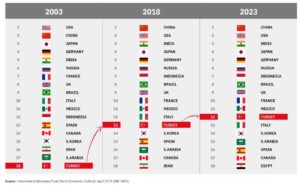 Growth of Merchandise Exports
Turkey's exports have increased from $36 billion in 2002 to $168 billion in 2018.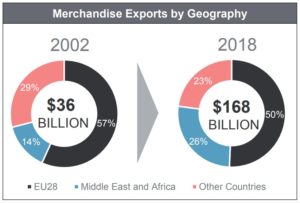 Outstanding Education
When it comes to high-quality educational facilities for the young generation, Turkey is well-equipped. It offers both state and private education, at all age levels.  There are 180 universities throughout Turkey, with modern campuses, with 51 universities in Istanbul alone. There are over 20 international schools just in Istanbul, including the renowned British International School.
       World-class medical care at affordable prices
For the middle aged foreigners and their old parents, Turkey has sufficient world-class hospitals with medical facilities and highly skilled doctors, at reasonable prices. In fact, Turkey is among the top 5 countries in the world for medical tourism.
        Istanbul, city of variety and opportunity
Istanbul, as Eurasia's main hub and financial center, a metropolis interconnected with the global economy does not offer only business opportunities, but it is also the largest and most favorable property market in Turkey.
With due attention to the growth of the country, Foreign investment in general housing across Turkey hit record numbers for the third consecutive year in 2019.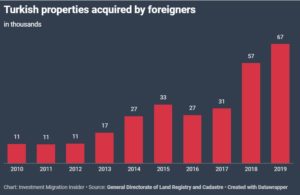 One of the biggest advantages of Turkey CIP is that virtually any type of real estate is approved as a qualifying investment. There are four different Investment options to acquire Turkish Citizenship (Passport):
Option 1: Investment in any kind of Real Estate as follows,
Option 2: Deposit cash in a Turkish Bank,
Option 3: Investment in Shares in Turkish Government Bonds or Venture Capital/Funds,
Option 4: Establish a business.
For more information, please contact one of our advisers in UAE, Denmark or Canada, and we will do our outmost to guide you through your Turkey Citizenship by Investment process.
Do not hesitate to relay your comments below, if you have any experiences or any questions relating to Turkey's CIP.