UAE 10-year Golden Visa for Talented Individuals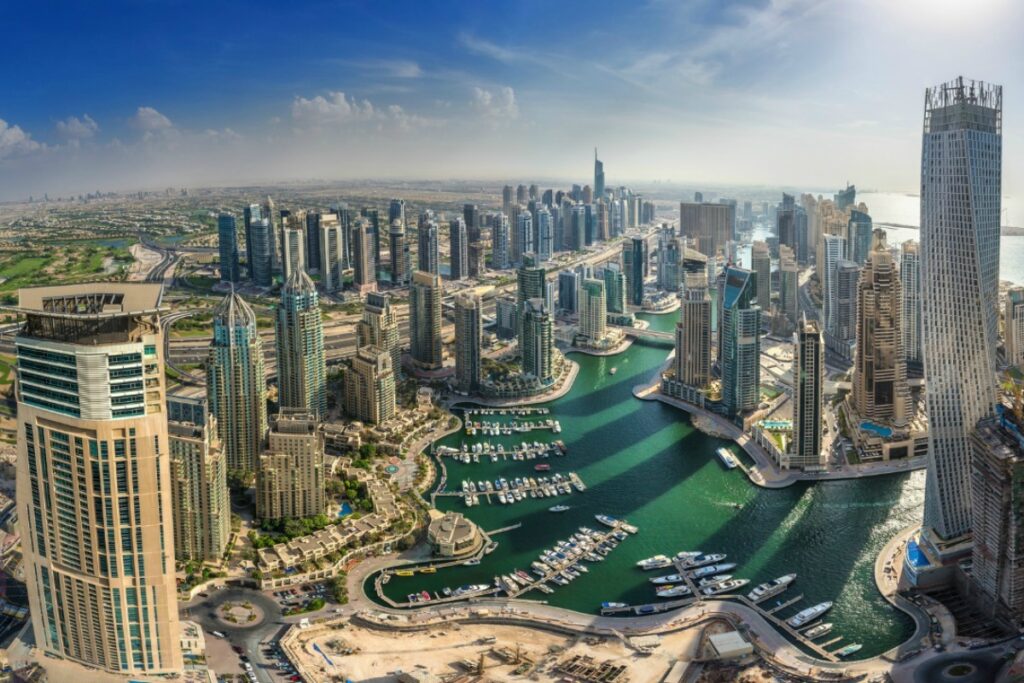 Do you think that obtaining residency and second citizenship is an opportunity available only to business people and investors? It is better to reconsider your opinion! Ph.D. holders and academics can also apply for a "UAE Golden Visa" according to the Ruler of Dubai, Sheikh Mohammed bin Rashid. This decision has been taken to attract more specialists and professionals to the UAE.
Undoubtedly, few cities exist in the Middle East where the volume of financial transactions and availability of multinational corporations can compete with Dubai. The UAE has become a kind of trading paradise for investors and a safe place to find attractive and rewarding job opportunities.
When was UAE Long-term Visa established?
Granting a long-term visa is an emerging program. The UAE government proposed the long-term visa program in 2018 for the first time, and in 2019, the golden visa scheme was launched in UAE. Foreign investors, entrepreneurs, senior executives, scientists, and elite students were given priority for this type of visa. It no longer requires a UAE sponsor. Under this program 10-year renewable visas will be issued to approved individuals and occupations.
Ruler of Dubai has secured long-term UAE visa for doctors, Ph.D. holders, computer, programming, electronics, electrical, and biotechnology engineers, and those with a degree in artificial intelligence and big data. According to Sheikh Mohammad, 6,800 eligible investors and residents from 70 countries were chosen to receive their golden visas so far.
Since the Corona outbreak, most of the world's top economies have been affected by declining oil sales. The UAE intends to maintain its economic growth through alternative programs such as attracting tourists and supporting trade. To achieve this goal, the government has altered the Golden Visa Policies to attract more investors and professionals. UAE GDP is projected to exceed $ 500 billion by 2022.
Who is eligible to apply for a UAE ten-year visa?
According to UAE government's official website, two groups are eligible to receive the country's 10-year golden visa:
1- Investors: must invest at least AED 10 million in UAE. The investment may take many forms such as:
Make a deposit of at least AED 10 million in an investment fund in UAE,
Establish a company in the UAE with at least AED 10 million capital,
Partner in an existing or a new company with a share value of at least AED10 million,
The following conditions must be met to be eligible for this type of visa:
The investment must not be loaned.
The investment must be kept for at least three years.
There should be a financial solvency up to AED 10 million.
2- Talented Individuals: This refers to talented specialists and researchers in science and knowledge such as inventors, scientists, doctors, as well as creative people in the field of culture and art. The spouse and children can be included in this visa. A valid employment contract in a specialized field of a priority in the UAE is a MUST.
The visa is subject to the fulfillment of certain conditions:
Scientists must be approved by Emirates Scientists Council,
Ministry of Culture and Knowledge Development must accredit the Creative individuals in culture and art,
Inventors must hold a patent of value, approved by Ministry of Economy,
Talented specialists must present patents or a scientific research published in a world-class journal.
Executives must be owners of a well-known international and recognized company or possess high academic achievement and position.
Doctors and specialists must meet at least two of the following conditions:
 Hold a Ph. D. degree from one of the top 500 universities in the world,
Holder of an award or certificates of appreciation in the field of their work,
They must have contribution to a major scientific research in the related field of work,
They must have published articles or scientific books in distinguished publications in their field of work,
Being a member of an organization related to the respective field,
Holding a Ph. D. degree, in addition to 10-year professional experience in their field,
Have specialization in areas of priority to the UAE.
The UAE is one of the leading countries in the Middle East, so most of the world's well-known corporations locate their international offices in Dubai. The UAE's strategic location has made it accessible to many countries of the region. Multinational companies based in Dubai take advantage of connecting to their customers and business partners faster and easier.
According to an article published on World Atlas, ten cities have been selected as the most diverse cities globally in terms of demographic context and business diversity, with only Dubai and Singapore from Asia on the list. You may be interested to know that 9.6 million people live in the UAE, of which only about 1.5 million are citizens.
If you want to get more information about getting a UAE Golden Visa, please contact one of our advisers in UAE, Denmark or Canada, and we will do our utmost to guide you through your Golden Visa process.
Please feel free to relay your comment below, if you have any questions about UAE Residency.