What Makes Each Caribbean Second Citizenship Unique? (Part 1)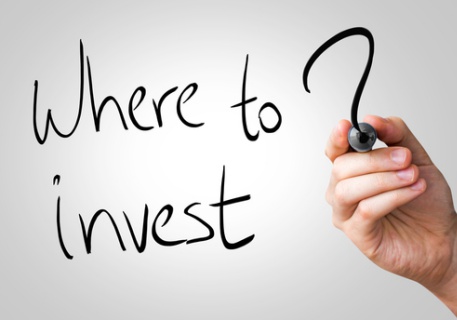 The Caribbean is one of the most popular destinations to obtain a second citizenship from. One can benefit from taxation systems, visa free travel, the most valid passports and the life time benefits offered by all Caribbean countries in return of an investment, so how to choose the most suitable program for you between them? While all the programs provide you with common life time advantages, there are some unique features that make choosing the most fitted program for you much easier.
The "Best" Features of top Caribbean Citizenship Programs:
 Dominica: THE MOST COST – BENEFICIAL
 Dominican citizenship allows you to live and work in Dominica, and to have a highly valid passport that enables you to travel to 127 countries on visa-free or visa-on-arrival terms, including almost all of Europe while enjoying the tax exemptions in one of the world's tax havens. Along all these benefits what differentiates Dominica is its unique investment conditions. While all Caribbean investment destinations are cost-beneficial, the Dominican investment program sparkles with its guaranteed real estate investment return and its resale possibility after 4 years of holding it.
Dominica Citizenship-by-Investment Program:
Option 1- Real estate investment:
Minimum investment 200,000 USD
Holding it for 4 years
Option 2- 100,000 USD non-refundable donation
Grenada: THE FASTEST
By getting Grenada citizenship, beside the ability of traveling visa-free to 129 countries or by visa-on-arrival, it grants you with The Republic of China inclusion as a visa-free travel spot that is only accessible for 11 nationalities and as a US treaty nation provides the possibility of applying for the US E2 investor visa which with an additional investment amount will entitle you to live and work in the US. But that's not all! What differentiates Grenada from other investment destinations is receiving your secure visa only in 90 days while other Caribbean destinations need minimum 4 months.
Grenada Citizenship-by-Investment Program:
Option 1- 220,000 USD real estate investment
Option 2- 150,000 USD non-refundable donation
Lucia: THE MOST BUSINESS-FRIENDLY
The World Bank's Doing Business Report placed St. Lucia 8th in Latin America and the first among Caribbean nations for its easy and business-friendly conditions. if you're planning to grow your business and fatten your bank savings, then St. Lucia could be the best Caribbean destination for you, by providing you with its tax exemption benefits and easy access through its two well connected international airports.
All those advantages are, of course, additional to its valid passport that enables you of traveling on visa-free or visa-on-arrival travel to more than 131 countries.
St.Lucia Citizenship by Investment Program:
Option 1- 300,000 USD real estate investment
Option 2- 100,000 USD non-refundable donation
We will present more information about other investment opportunities in Caribbean in the next article. There is no bad option in the kingdom of second-citizenship, the Caribbean. whatever that your reason is for applying for a second-citizenship, it will bring a wide range of life-time positive changes and benefits for you and your family. Follow our next article to gain more information about top Caribbean investment program uniqueness.  Make a decision, change your life for the best.
For more information, please contact one of our advisors in UAE, Denmark or Canada, and we will do our utmost to guide you through your investment process of obtaining your second   citizenship.
If you have any questions about Second-Citizenship Process, please feel free to relay your comment below.