Where Is the Best Place to Invest in Turkey?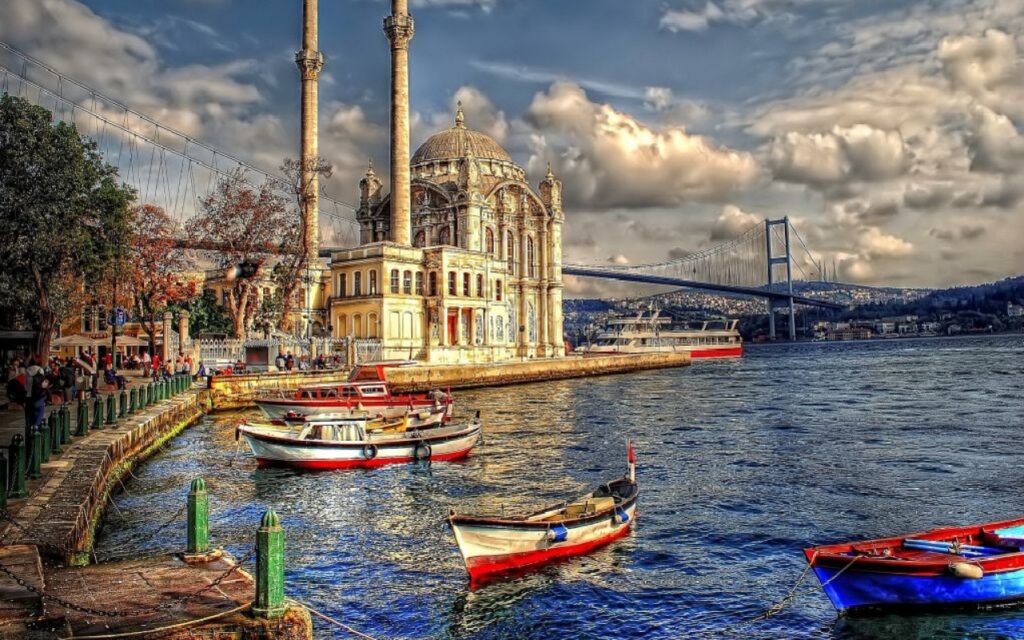 Turkey has a lot of beautiful and thriving cities such as Istanbul, Ankara, Antalya, Bursa, Yalova and Izmir that each of them has its characteristics and facilities enabling investors to make profitable investment. Turkey attracts a significant number of investors to this country each year considering its vast investment potentials and tourist capacity.
The districts and cities of Turkey have different economic dynamics in term of investment. However, investors may prefer some cities for their special features.
If you are interested in receiving Turkish citizenship by investment and buying properties, stay with us!
Best Cities to Buy a Property in Turkey
As a potential buyer, you may ask: where is the best place to buy property in Turkey. Answering this question is much more complicated than just naming one destination because depending on your situation, the answer might be quite different.
Things to be considered when buying a property:
It must fit within your budget.
It must fulfill the purpose of your investment.
It must suit your lifestyle.
Here, we name some cities which have become popular recently among investors.
Istanbul
Istanbul will always be the leading city of Turkey. This city is growing in different aspects such as: education, business, economy, real estate popularity and tourism.
Istanbul offers wide range of great real estate projects including variety of great residences, offices, houses, apartments, holiday homes and luxury villas. The property market in Istanbul is endless. Foreign property buyers may benefit from really low prices of real estate and costs of living.
We have previously introduced some investment opportunities in Istanbul.
Antalya
Antalya is known as the second place for selling houses and one of the cheapest cities to buy residential property, as a result, foreigners have bought more than 33,600 homes in Antalya.
Most of the investors are attracted by the quality of constructions, favorable prices and steady rental income.
Bursa
Bursa is ranked as 3rd popular city in Turkey and it has been attracting a lot of Middle Eastern investors because of similarities which they find in their cultures.
With its location and its industrial areas, Bursa can be considered as an alternative to Istanbul. The real estate prices in Bursa has raised 56% in the last 5 years.
It is so easy to find an apartment for sale in Bursa for your budget. This fact makes Bursa a great location for investment for both locals and foreigners.
Also, this city is mostly known for its ski resorts.
Yalova
Yalova is an alternative to Istanbul because of being just an hour away from it. The real estate market in this city has very competitive prices. Besides, Yalova is a city with a promising future and the potential to become a fast-growing region.
Top reasons to invest in Turkey
There are a lot of factors which have made Turkey a perfect destination for investors. One of them is having growing economy.
The other reasons are:
Turkey is surrounded by 3 different seas; the Aegean Sea to the west, the Black See to the north and the Mediterranean Sea to the south. Being surrounded by the seas makes it easier to have different customers from Europe, Eurasia, the Middle East and North Africa.
It is worth mentioning that Istanbul is the only city in the world which lies in 2 continents of Asia and Europe.
Turkey's government has reduced taxes on different areas in order to encourage investors to this country. As an example, there has been a 10% deduction on corporate tax recently.
High percentage of young population
In order to run a business in a foreign country, you may need young, qualified and skilled workforce. With the high percentage of young population in this country, you don't need to worry about this problem anymore.
Requisition to become a membership of European union
European Union aims to increase economic activities in the countries and Turkey has sent a requisition to become a part of this prosperous economic area. Also, turkey has signed a lot of trade agreements with Turkey countries.
Liberal investment climate
There is a business-friendly environment in this country which allows you start a business in less than 7 days. Also, all the investors will be treated equally from all over the world.
It is noted that people of all nationalities can buy a property in Turkey except for citizens of 5 countries which are Syria, Armenia, North Korea, Nigeria and Cuba.
For more information, please contact one of our advisors in UAE, Denmark or Canada, and we will do our utmost to guide you through your Investment and Turkey Citizenship process.
Do not hesitate to relay your comments below, if you have any experiences or any questions relating to the process of achieving Turkey's Citizenship, Property in Turkey and investment opportunities in turkey.