With $150,000 Get Grenada Passport and US Visa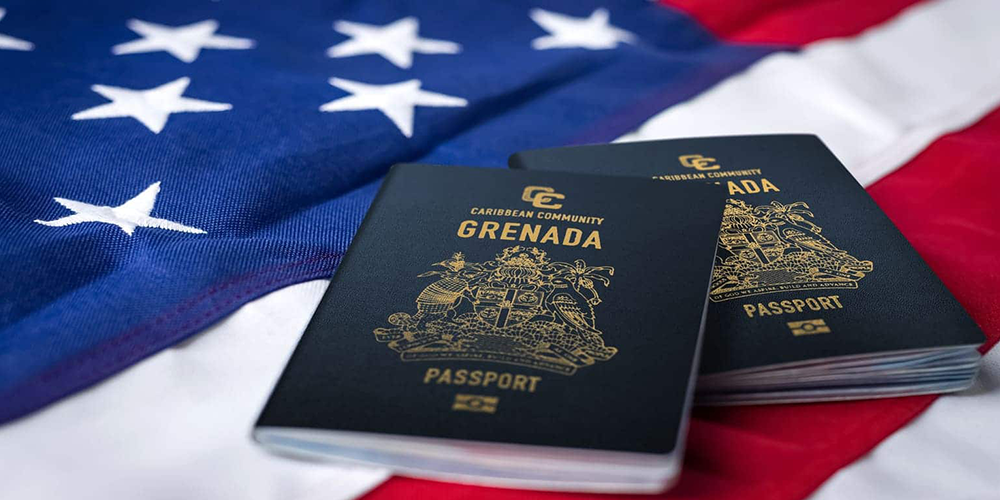 Perhaps the most attractive feature of Grenada is its investment agreement with the United States, which allows holders of Grenada passport and citizenship to obtain an E-2 work visa to start a business in the United States.
This type of E-2 visa application is processed through the US Consulate in Barbados. Applicants must be prepared to run and develop their business in the United States. An E-2 work visa is usually issued for five years and can be extended indefinitely as long as the business continues. However, obtaining this visa does not seem to be easy. The applicant must prove their connection with Grenada and therefore must be physically present and own a residence address there. In addition, an investment in an American company E-2 may not be made until the applicant obtains Grenada citizenship. While knowledge of English is not a prerequisite, knowing enough English to convince the immigration officer that the applicant is able to run and develop the business, is necessary. On the other hand, no definite amount of investment has been identified, however, many U.S. immigration attorneys have found that in most cases at least $ 100,000 is required. At normal times, processing can be done in a month or two.
There is no time limit for an E-2 visa and it is possible to extend it as long as the main business is active. People who do not know what kind of business they want to have in the United States can represent a business in the United States.
Principal applicants' spouses can also accompany them and by having this type of visa, they may obtain a US work permit with considerable flexibility compared to other work visas, such as the H-1B visa. Dependent children under the age of 21 can also join their parents in the United States.
Ways to Obtain Grenada Citizenship by Investment
1- Non-refundable Donation
In this method, the amounts are paid to the Grenada National Development Fund and are non-refundable.
A single applicant can obtain a Grenada passport with an investment of less than $150,000.
A family of four invests $200,000.
The cost of additional family members is $25,000 each.
2- Investing In Real Estate
An alternative way to get citizenship is to invest in real estate. This includes an investment of US $ 220,000.
Can I apply for an E-2 visa if I have Grenada citizenship by paying a donation?
Yes, you can still apply for a US E-2 Investor Visa, either through Grenada Real Estate or through a donation to the government. There is a common misconception that if you choose to pay for the donation, you will not be eligible for an E-2 visa – this is incorrect. Eligibility for an E-2 visa is determined by the citizenship of the country that has the E-2 treaty with the United States. Grenada is an E-2 country and its citizens are eligible for an E-2 visa, regardless of which citizenship route you choose.
Grenada reviews all citizenship applications by conducting very strict due diligence on all applicants and their source of funding before approval – which is important for maintaining the integrity of the country's passport. That's why Grenadians can travel around the world. Grenada is home to the University of St. George with about 8,000 students, an incubator for some students planning to become physicians in the United States because of its close connection to the American medical system and the US hospitals where they are trained.
The Most Attractive Features of Grenada Citizenship by Investment Program
Fast processing time – only four months,
Possibility to add children under 30 years of age and dependent parents or grandparents over 55 years of age and/or single siblings,
No need for physical presence,
No need for an interview, education, or managerial experience,
No income tax from around the world,
Visa-free travel to more than 140 countries, including China, Russia, the European Union, and the United Kingdom,
E-2 visa capacity to work in the United States.
Interesting Facts about Grenada
It has a Westminster style of government.
The official language of this country is English.
It is known as a stable country with the lowest crime rate in the region.
Grenada is a member of the CARICOM community (Caribbean Commonwealth and Common Market).
It has an annual growth rate of three to five percent.
For more detailed information on the requirements for obtaining Grenada Citizenship by Investment, please contact one of our advisers in the UAE, Denmark, or Canada, we will accompany you and your family until you obtain the Grenada passport.
If you have any questions or comments about The Grenada Citizenship by Investment Program, you can share them with us in the comments section.