World Experts to Discuss "Global Citizenship" at the GCF Event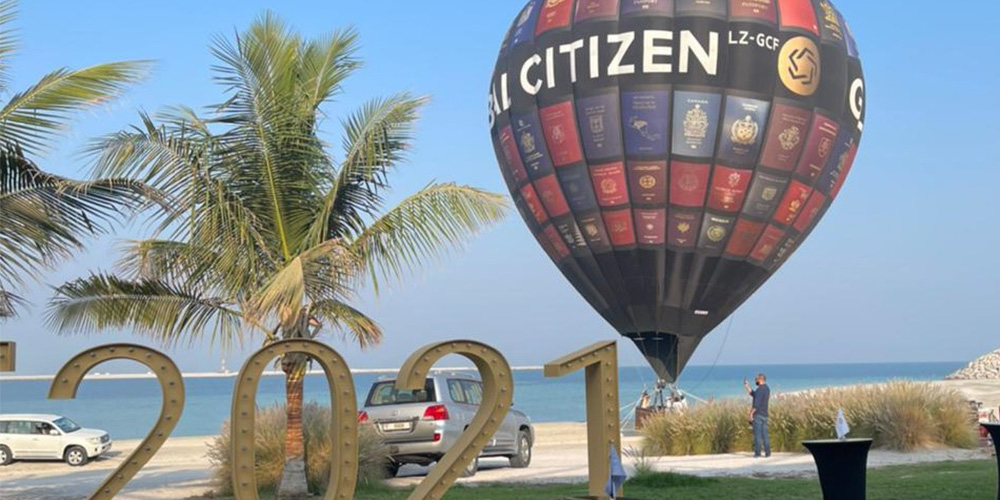 The Global Citizen Forum is holding a two-day event called "THE FUTURE IN MOTION" regarding global citizenship in the UAE from 12-13 December 2021 in Ras-Al-Khaymah.
The Annual Summit topics include sustainable migration, technology in a net-zero carbon world, new frontiers for space travel, human identity and interconnectedness, and the future of global citizenship. In partnership with Ras Al Khaimah Tourism Development Authority and following a long-awaited global return to physical events, the Global Citizen Forum hosted this event.
In this gathering, there were more than 500 guests including presidents, politicians, FBI negotiators, celebrities, TV personalities, authors, experts in diversity and the elites from all over the world are participating and each bringing their renowned dynamic personalities to the summit that has far-reaching impact for individuals and governments operating on the world stage.
Talimka Yordanova, CEO of the Global Citizen Forum says, "the world is in desperate need of human connection, and most certainly in need of hope from world leaders and prominent figures to actively influence a more sustainable and resilient future moving forward."
Previous Annual Summits were hosted in Dubai, Toronto, Monaco; however "The pandemic has dramatically underscored the underlying power of a connected and mobile world and rather than withdrawing from this new reality of a global world and a united global identity, our mission is to be at the forefront of empowering it," says the Founder of the Global Citizen Forum.
The Global Citizen Forum is a Canadian non-profit organization and a social action platform built on a community of leaders trying to improve the state of global citizenship for the generations to come. Through a series of curated events and experiences, GCF's community gathers from across the globe for their Annual Summit to make a traceable, transparent, and measurable impact on global citizenship matters.
There are a series of events, workshops, experiences, and training where the experts focus on challenges and solutions within five adaptive pillars— governance, technology, mobility, sustainability, and culture which are the fundamental building blocks of global citizenship.
What is Global Citizenship?
Global citizenship is based on the deep conviction that humanity exists within a context of complete interconnectedness. In today's world due to economic, social, and political circumstances, citizens of many countries find it difficult to travel abroad and are dealing with visa restrictions every time they wish to travel to a foreign country. Moreover, acquiring second citizenship opens numerous gates to the investors' future business and family life.
The astonishing numbers of individuals immigrating and relocating annually reveals how prominent the matter of global citizenship is becoming and it needs to be addressed by most professionals in the industry.
At Cross Border Freedom, we analyze the individual situation carefully, offer the possible options. Our experienced team deals with government procedures quickly and efficiently on your behalf. By working closely together as a team, our specialists put together their knowledge and experience to reassure the specific details of each case are considered from all perspectives.
For more detailed information on the requirements for obtaining Citizenship by Investment, please contact one of our advisers in the UAE, Denmark, or Canada, or fill in the inquiry form so that we analyze your eligibility and contact you.