4 Steps to Get Malta Citizenship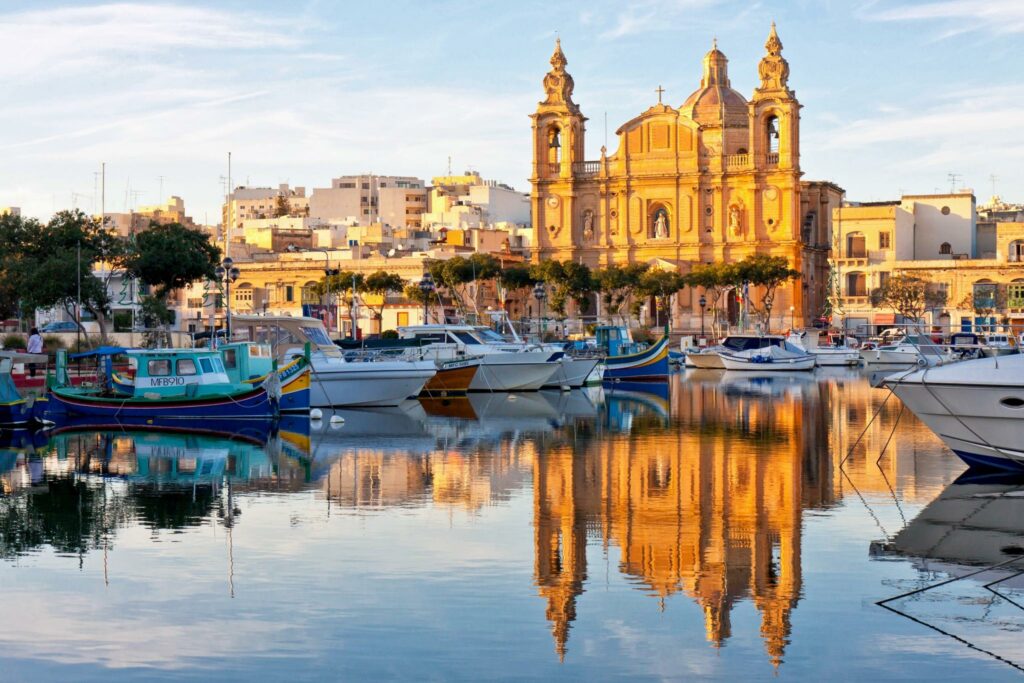 Malta, an island country located in the central Mediterranean Sea consists of a small but strategically important group of islands. This archipelago has played a vital role in the struggles of a succession of powers for domination of the Mediterranean and in the interplay between emerging Europe and the older cultures of Africa and the Middle East through its long and turbulent history. As a result, Maltese today's society has been molded by centuries of foreign rule by various powers. The island nation is in the top 10 of the most densely populated countries in the world and offers popular citizenship programs by investment.
Malta citizenship by investment — officially called the Malta Citizenship by Naturalization for Exceptional Services by Direct Investment process (MEIN) grants citizenship by a certificate of naturalization to ex-pats and their families who contribute to the nation's economic growth. This prestigious citizenship by naturalization program happens following a 36-month (or, by exception, 12-month) residence period.
In this guide to Malta Citizenship by Investment 2021, we will discuss the following:
Benefits of Maltese citizenship by investment
Eligibility criteria for citizenship
Investment requirements
Stages of obtaining citizenship
Taxing regulations for the new Maltese citizens
Maltese residency vs citizenship
Your guide to citizenship by investment in Malta
When ex-pats obtain nationality in a country by making an investment usually in real estate or government bonds, it is called Citizenship by Investment (CBI). In Malta, citizenship by investment can only be obtained provided the applicant makes a combination of three investments in the country. These investments include direct, non-refundable investment, a property investment, and a philanthropic donation.
Each application goes through a strict due diligence process, including detailed background checks. This guarantees only the highest-quality candidates to be selected for citizenship consideration. About 1,500 applications are processed by The Community Malta Agency (CMA) per year among which no more than 400 are successful.
Malta Citizenship by Naturalization for Exceptional Services by Direct Investment (MEIN)
Launched at the end of 2020 and confirmed by the Maltese government, MEIN now replaces the previous Malta Individual Investor Program, which went through a renovation in November 2020. MEIN leads to Maltese citizenship and a second passport if the applicant meets the program eligibility requirements. In fact, it is the updated version of Malta's old citizenship by investment scheme.
Benefits of Maltese citizenship by investment
Malta citizenship by investment allows applicants to enjoy all the benefits that having a European passport brings along:
Freedom of movement in the EU and visa-free travel to 183 countries,
Obtain Malta citizenship within 12-36 months provided you reside in Malta,
Passports for your whole family,
Tax efficiency,
Economic stability and security (high GDPs and low unemployment rates).
Eligibility for Malta citizenship by investment 
In order to be eligible for MEIN, you must:
Be over the age of 18,
Have a clean criminal record and pass a strict due diligence process (applying to all family members),
Not be from one of the 'banned' countries lists
Fulfill all the necessary investment requirements.
Family members who can be included in the application include:
Spouse,
Unmarried dependents under 20 years old,
Any dependent parents over the age of 55 years, which must be fully dependent on the main applicant.
Investment requirements for MEIN
As mentioned above, the applicant should make a combination of the three below investments.
A direct, non-refundable investment
An exceptional direct investment of a minimum of €600,000 or €750,000 for the main applicant, depending on the residence period selected 12 or 36 months (extra €50,000 is required for each dependent)
A residential property lease for a minimum of €16,000 per year for a period of 5 years or the purchase of a property for a minimum of €700,000 must be kept for at least 5 years.
A donation of €10,000 to a registered sport, cultural, scientific, philanthropic, animal welfare, or artistic non-governmental organization or society as approved by the CMA.
Stages of obtaining Malta citizenship by investment
Stage 1: Residency in Malta
The main applicant, along with any dependents included in the application, must first pass CMA's complete due diligence check and then apply for a Maltese residence card.
If approved, you get a residence card with a 36-month validity. Afterward, you must travel to Malta to collect biometric data for the residence card (young children excluded). You must rent an apartment before lodging your residence application.
Stage 2: Eligibility for citizenship
A citizenship eligibility application must be submitted to the CMA within 12-months from the issue date of the residency card, otherwise, the Agency will call the card off. The CMA performs due diligence to ensure the application is done right. Further information and documents may be requested. Then, the CMA presents the application to the Minister, who will decide whether the applicants are eligible to apply for Maltese citizenship or not.
Applications take between 120 and 150 calendar days to be processed. If you are eligible, you will be granted Maltese citizenship. A Letter of Approval in Principle will be sent to you, upon which you need to pay the extra fees.
Stage 3: Maltese Citizenship 
After 12 months or 36 months from your residency stage, you can submit your Malta citizenship application to the CMA. The CMA updates its due diligence on the applicants and presents its final findings to the Minister.
It takes around 2 to 3 months from the approval date to get Maltese citizenship. If the citizenship is approved, the main application must fulfill the Exceptional Investment, Donation, and Property requirements to begin the process of naturalization.
Stage 4: Naturalization 
Upon fulfilling all the investment requirements, the main application and any dependents included in the application will be invited to visit Malta to take the Oath of Allegiance. The Oath of Allegiance must be completed within 6 months from the issuance date of the Letter of Approval in Principle. Applicants obtain Maltese citizenship and then a Certificate of Naturalization is issued. The names of all naturalized persons are announced yearly in the Government Gazette.
Monitoring
The CMA conducts continuous monitoring for five years. It is possible to have your Maltese citizenship canceled if you do not meet any of the requirements.
Taxing regulations for the new Maltese citizens
After acquiring Malta's passport, investors are not obligated to pay taxes in the country, unless they are residing in Malta. Foreign assets and income are charged at the source; therefore, as long as the income is not sourced within Malta, it should not be liable to be taxed in the country. In addition, there are not no inheritance, estate/municipal duty, and wealth or property ownership taxes.
Maltese residency vs citizenship
One of the main benefits of obtaining citizenship by investment in Malta as opposed to just obtaining residency is that once your citizenship has been granted, investors hold citizenship for life. Children of Maltese citizens also automatically inherit citizenship, which means you can pass on European citizenship to your children and grandchildren.
For more detailed information on the requirements for obtaining Malta Citizenship by Investment, please contact one of our advisers in the UAE, Denmark, or Canada, we will accompany you and your family until you obtain Malta Citizenship.
If you have any questions or comments about the Malta Citizenship by Investment, you can share them with us in the comments section.