5 Reasons Why Investors Get a Second Passport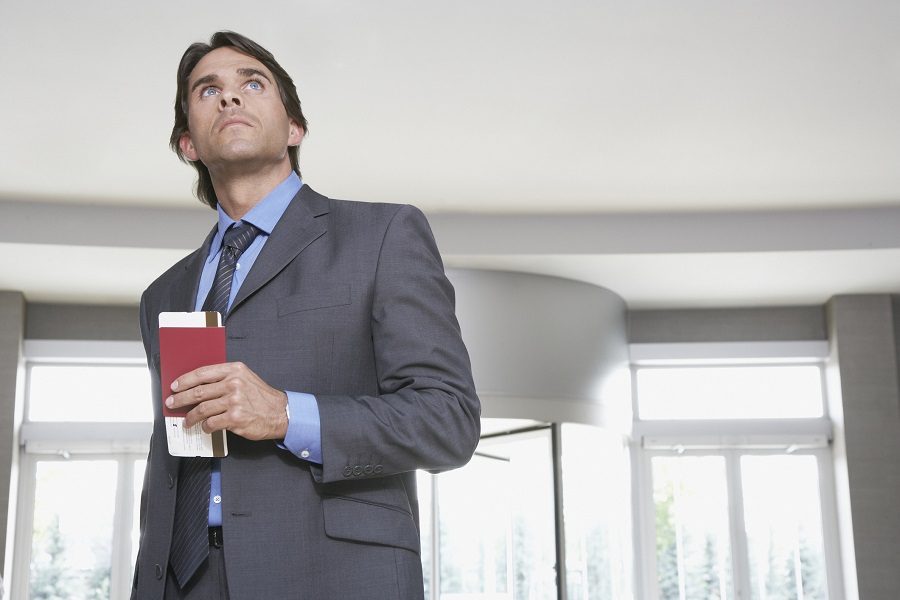 You probably have a lot of friends and colleagues around you who are thinking of getting a second passport or have become citizens of another country. However, you still don't know the reason for their investment to get dual citizenship.
Although the reasons for each individual are different, the privileged and profitable opportunities offered by second citizenship to investors are undeniable.
Do I have to apply for a second passport?
Every investor has asked himself this question at least once! Each of the following reasons alone can push you to apply for dual citizenship.
Undoubtedly, the main goal is to achieve freedom of action. This freedom in all aspects of life can lead to your progress and success. These include freedom of international travel, freedom of trade with developed countries, freedom of education, and the enjoyment of world-class educational services, freedom of doing business, and entrepreneurship.
You may be interested in the fact that a Cyprus passport will soon allow you to travel to the United States without a visa! And the quality education system in this country is unparalleled.
Benefit from exceptional business opportunities on a global scale
You need more than luck to succeed in business. If you knew there was a lifelong investment opportunity that would allow you to build business relationships with the US and European suppliers and partners and will enable you to trade with productive and progressive economies, wouldn't you still be eager to invest?
By investing in a company in Turkey, you can target two birds with one stone, on the one hand, to establish your business in the robust economy of the region and, on the other, to enjoy the various benefits of a Turkish passport.
Investors who have been affected negatively by their country's changing policies or the immediate decisions of governments, are interested in living in peace and stability. Political and economic stability gives you the power to plan for the long term. Stability means living without worries about sudden changes.
Canada is one of the most stable countries in the world for living and doing business, which offers a variety of immigration programs. After a certain period of residence, Canada grants Canadian citizenship to investors.
Benefit from incentive tax systems
One of the reasons for choosing a country to obtain citizenship is to benefit from the desired tax system. The providers of second passports always offer various tax incentives to provide a platform for the country's growth and development.
Dominica is one of the countries in which you will not have to pay inheritance, gift, or capital gains tax. It is worth noting that the process of obtaining a Dominica passport is fast within six months.
Acquire an enduring heritage
Most of the investors want their family members to accompany them; meanwhile, they are looking to achieve a lasting gift and legacy for their children or grandchildren!
The second citizenship, gives investors the power to travel, trade, study, and live without worries and with quality, away from their less developed and unstable countries. What legacy is more enduring and valuable than living in prosperity, comfort, and security?
When applying for a Granada passport, it is possible to add children under the age of 30, siblings, and parents to the application.
What are the criteria for selecting the right program to receive citizenship through investment?
First of all, like any other large investment, you need to get guidance and information from strong and informed sources. Our consultants and lawyers with more than 18 years of experience in this field, will acquaint you with various aspects of obtaining citizenship through investment.
The questions you need to answer before choosing an investment program are:
– How much do you want, or can you pay to get second citizenship?
– Does your family accompany you in this process?
– Which geographical area is your priority for investment?
– Do you intend to live permanently in the country in question?
– Is your goal in obtaining citizenship to start a business in the country in question?
– How much do you care about the power of passport and the ability to travel freely to other countries?
-And other similar questions.
To choose an investment destination for citizenship, you can read the contents of the site in the Citizenship Acquisition section.
If you are still unsure about how to get a second passport, you can get answers to all your questions by receiving an online telephone and video consultation appointment.
For more information about the available citizenship by investment programs, please contact one of our advisers in UAE, Denmark, or Canada, and we will do our utmost to guide you through your Investment process.
If you have any questions on how to obtain a second passport or citizenship through investment, you can share them with us in the comments section.