Acceptance Letter Issued under Dominica CBI Program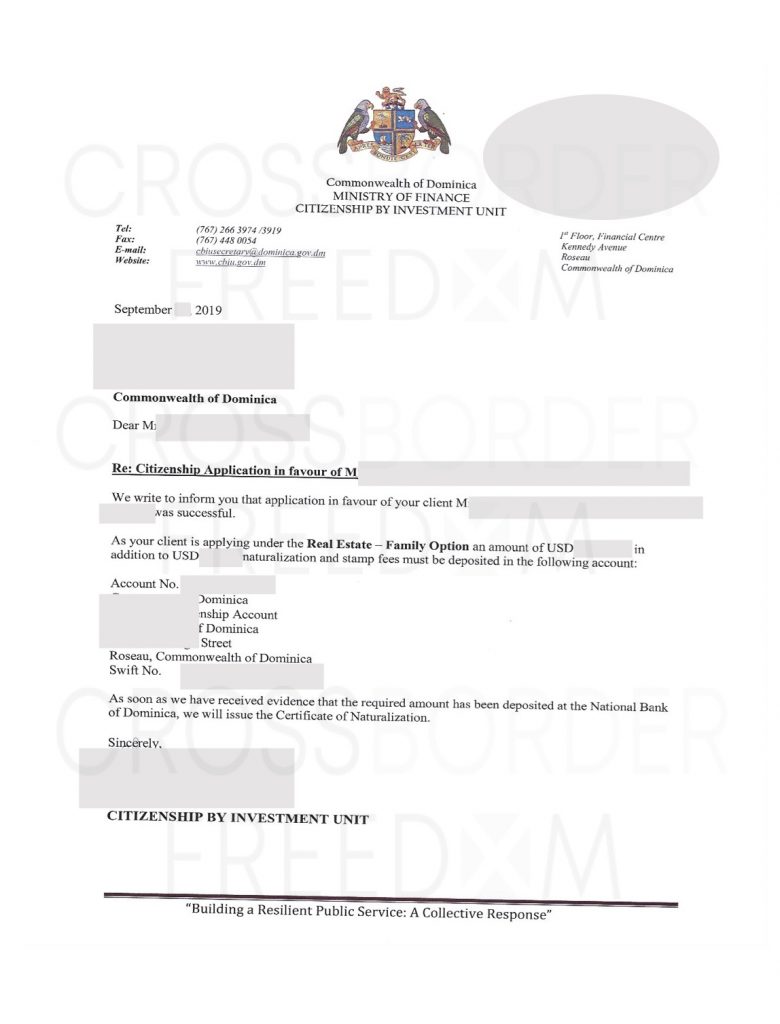 Proudly received the acceptance letter for our client which was issued in September 2019.
We submitted the application under Dominica Citizenship by Investment Program  in June this year and received his acceptance letter in September.
Please contact one of our advisors in UAE, Iran, Denmark or Canada, and we will do our outmost to guide you through your Dominica Citizenship by Investment process.
Do not hesitate to comment below, if you have any questions or experiences regarding Dominica passport.
Suggested Articles
Cross Border Freedom in Wealth Arabia Summit
Dominica Passport Issued For Our Client