Are You Eligible to Obtain Vanuatu Passport?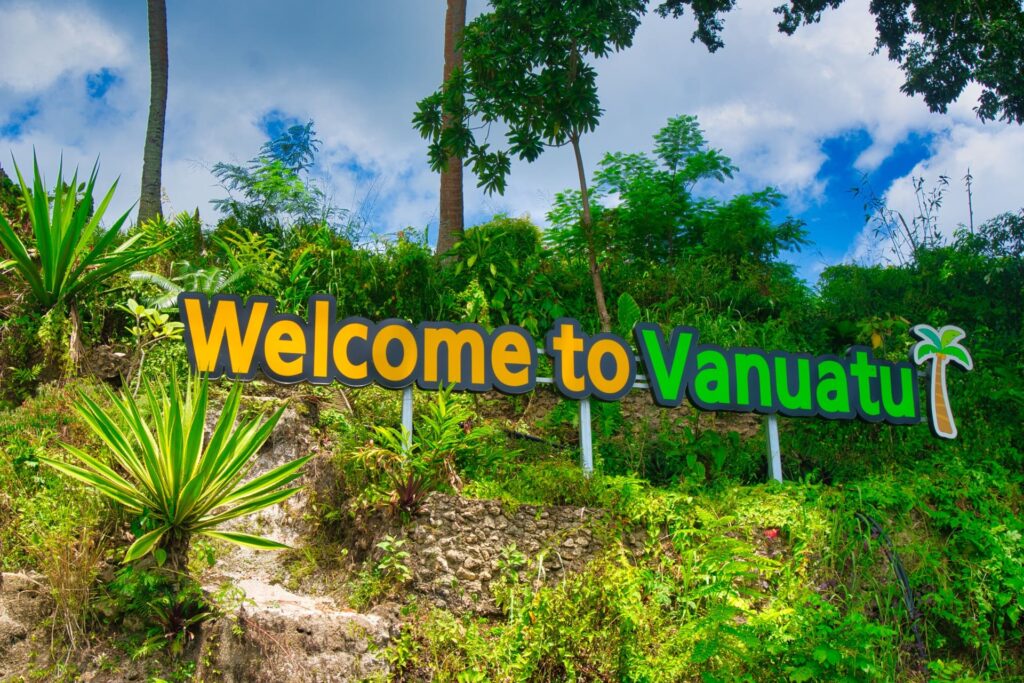 Having a second passport has become an undeniable necessity for many investors and business people because it is not easy to trade, travel, or have international transactions without credibility in the world. On the other hand, having a STRONG passport frees you and your family from the restrictions and sanctions you face because of your nationality!
As you know, citizenship through investment program is restricted in some countries for certain nationalities. Among the countries offering citizenship programs, few of them provide a second passport to the Iranians. Even if services are provided to the Iranian investors, they must meet specific conditions.
Meanwhile, some fraudulent companies promise the clients to obtain Vanuatu passport for Iranian citizens residing in Iran. They present fake documents and receive passports for the applicants, which will ruin the investors' clean penal record, while the collected passport is taken back by Vanuatu's government.
Can Iranian citizens also receive a Vanuatu passport?
The answer is yes! But Iranian applicants of Vanuatu citizenship must meet specific criteria. If you have worked and lived outside Iran in the past five years, you are eligible. But before applying for a second passport, be sure to get advice from experienced professionals to choose the best option.
Never be deceived by fraudulent companies with attractive promises! Bear in mind that if you do not meet the Vanuatu government's requirements and present fake or invalid documents, you will ruin your clean penal record in the whole world, and you will no longer be able to apply for a visa or passport of any other country!
So do not risk your future and reputation. If you do not have the qualifications to obtain a Vanuatu passport, do not apply. Options such as the Dominica Citizenship, Turkey, Cyprus passports and Portugal(GOLDEN VISA) are better alternatives for you.
Follow professional advice to choose the right path! The experienced consultants of Cross Border Freedom are ready to answer all your questions.
What are Vanuatu's attractions for citizenship?
Vanuatu is an archipelago of beautiful islands east of Australia, and north of New Zealand which is a geographically attractive destination for Asian investors.
Is it possible to get a second passport even faster than a visa? Of course! Vanuatu allows investors to receive a valid passport in just one to two months. Forbes Magazine has named Vanuatu Citizenship Program among the top 8 investment programs for citizenship in terms of service delivery speed.
Many applicants wish their families accompany them in every step! Vanuatu allows the investor to apply for a spouse, children, and parents if they are dependent on the principal applicant.
If you are looking for a country that does not receive tax on income, inheritance, and gifts, well, Vanuatu is almost a tax-free island!
If you are a businessman, EU countries are probably your most important travel destinations. With the Vanuatu passport, visa-free travel will be possible to more than 140 countries, including the Schengen States, the United Kingdom, Russia, Hong Kong, and Singapore.
If you want to enjoy these benefits, you can invest in Vanuatu citizenship program by:
1- Donation to Vanuatu Development Funds with below conditions:
130,000 USD – Single Applicant,
150,000 USD – Main Applicant and Spouse,
165,000 USD – Main Applicant, Spouse and 1 Child,
180,000 USD – Main Applicant, Spouse and 2 Children,
15,000 USD – Per Additional Child or Parent above 50 years.
2- Real Estate Investment option is temporary suspended, hopefully, it will be updated in 2021 with more interesting options.
 For more information, please contact one of our advisors in UAE, Denmark or Canada, and we will do our utmost to guide you through your Investment and Vanuatu Citizenship by Investment process.
 If you have any questions or experience in this regard, please comment below.