Vanuatu Passport Issued for Our Respected Client in October 2020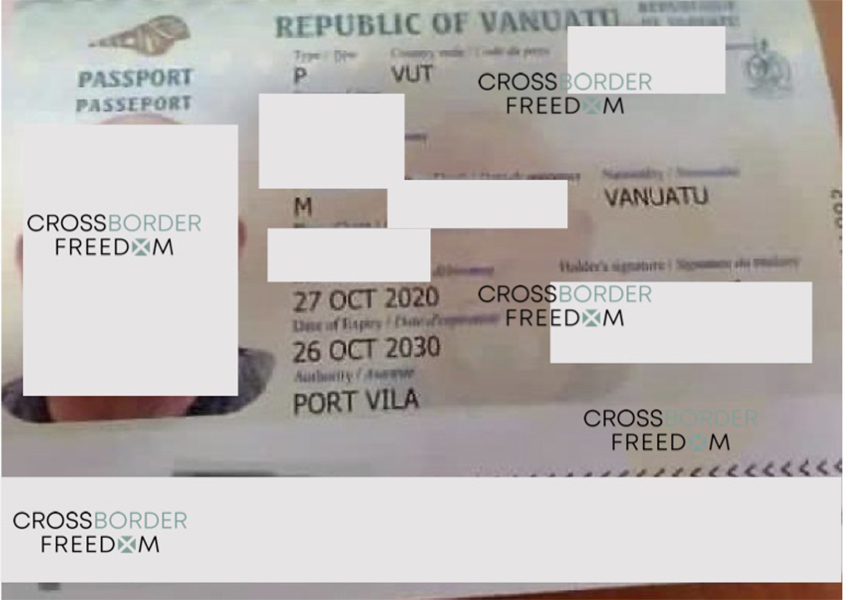 Proud to announce that another Passport is issued in October 2020 for our client who applied under Vanuatu Citizenship by Investment Program.
Many investors choose specific areas to invest in based on their professional goals or business trips. Some countries in Europe and the Caribbean offer second citizenship programs through investment, but Vanuatu is one of the few states to provide a competitive and fast-paced option in Oceania.
Which country will give you a second passport within only two months?
The answer is Vanuatu! Vanuatu is a South Pacific Ocean nation made up of roughly 80 islands in eastern Australia, has a warm and pleasant tropical climate, and is part of the British Commonwealth; Thus, with a Vanuatu passport, you can travel to the UK, EU countries, and many Asian countries, including Hong Kong and Singapore, without a visa.
Although many citizenship programs are not currently available to Iranian citizens, Iranian investors who have worked and lived outside Iran for five years can also apply for a Vanuatu passport.
How to apply for Vanuatu citizenship?
Currently, only with donation to Vanuatu Development Funds can one obtain Vanuatu citizenship. The terms of this scheme are as follows:
130,000 USD – Single Applicant,
150,000 USD – Main Applicant and Spouse,
165,000 USD – Main Applicant, Spouse and 1 Child,
180,000 USD – Main Applicant, Spouse and 2 Children,
15,000 USD – Per Additional Child or Parent above 50 years.
Real Estate Investment option is temporary suspended; the scheme will be updated in 2021.
Vanuatu Citizenship in 2020
Passport Delivery: On June 18, Vanuatu's Department of Immigration announced its decision to temporarily mail passports to the consulate, ambassador or foreign high commissioner of the country of residence. Enabling applicants to receive passports in person or by courier.
Embassy in Abu Dhabi: The other good news is the opening of the Vanuatu embassy in the Middle East. Earlier, we have published an article about the opening of the Grenada consulate in the UAE. The Vanuatu government now plans to open its embassy in Abu Dhabi soon to facilitate the processing of CIP applications, especially for Middle Eastern and Asian investors.
Iranian Investors: This program is open to most nationalities, even for the Iranian investors. In the case of Iranian citizens, it is mandatory for the investor to have lived and worked outside Iran during the past recent 5 years.
For more information, please contact one of our advisors in UAE, Denmark or Canada, and we will do our utmost to guide you through your Investment and Vanuatu Citizenship by Investment process.
If you have any questions or experience in this regard, please comment below.