Benefits of Antigua and Barbuda Economic Citizenship Program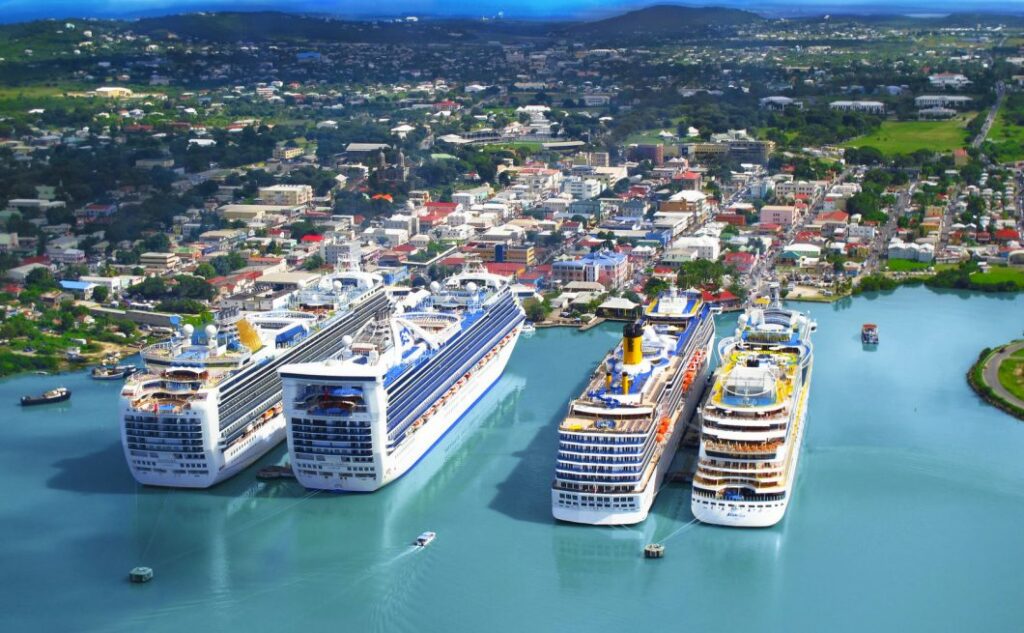 Do you love sandy beaches and great climate of the islands in the Caribbean Sea? Antigua and Barbuda islands are the best. Today, Antigua offers one of the cheapest citizenship by investment programs due to the reduction in the investment requirements implemented last year.
Why is the demand for citizenship of Antigua and Barbuda islands growing? One of the world's most affordable economic citizenship by investment programs belongs to Antigua and Barbuda, established in 2013. Successful applicants will get the citizenship in return for a significant investment in the country. Here, we summarize all the information you need to know.
Investment Options in Antigua and Barbuda
Benefiting from simplified conditions announced in 2020, investors can select from among 3 investment options including purchasing real estate, business investment and contribution to government fund. The 3 options include:
 The Real Estate Option- Investment in the government-approved Projects Maintained for 5 Years
Investment of 400,000 USD as a single investor.
Joint Investment, each applicant 200,000 USD.
The Donation Option
Through contribution to the National Development Fund (NFD):

Investment of 100,000 USD for a family of four.
Investment of 125,000 USD for a family of 5 or more.
Through contribution to the University of the West Indies (UWI) Fund:

Investment of 150,000 USD for families up-to-6-persons (inclusive of processing fees).
Investment of 150,000 USD for families up-to-7-persons (exclusive of processing fees).
The Business Investment Option
Investment of 1,500,000 USD for a single investor.
Investment of 5,000,000 USD for 2 or more investors, each must contribute at least 400,000 USD.
It is worth noting that upon choosing any of these investment options, other costs such as government fees and processing fees will be charged. You can read the full details of costs on our website through Antigua Citizenship by Investment page.
Benefits of having Antigua and Barbuda passport
The many benefits of having Antigua's passport, as mentioned below, encourage a huge number of applicants to make investment and enjoy living there.
 No requirement for an interview,
Fast processing within 3-6 months,
Antigua recognizes dual citizenship,
No tax on worldwide income,
No need to be present in the country during the process,
Visa- free travelling to 165 countries including the UK, Singapore, the EU and Hong Kong,
Popular for all family (spouse, parents above 55 years old, children up to 30 years old, unmarried siblings of the main applicant or spouse),
No need to language or education certificate neither management experience,
Possibility of flying to the island at any time, even in the case of closed-border to foreigners.
Antigua and Barbuda, as a member of the Commonwealth, is an attractive place to live or to own a second home.  It is linked to North America and Europe through efficient air connections.
Requirements for applying for Antigua and Barbuda Citizenship
To be qualified for the citizenship, the main applicant needs to meet the below requirements:
18 years old,
No criminal record,
Submitting application through a government- authorized agent,
Make an investment or a donation in the country.
Required documents to obtain Antigua and Barbuda Citizenship
The documents you must prepare and submit are fairly straightforward. To fulfill Antigua and Barbuda citizenship requirements, you'll need to provide:
Birth certificates and ID documents,
Health certificates (no contagious diseases including HIV test and a complete medical test),
Proof of Background check without criminal record,
Photo and signature (no need for children),
Passport copies (2 copies of passport),
Marriage and divorce certificates (2 copies of each document),
Education documentation (not mandatory),
Additional names or adoption papers (if ever changed name due to adoption).
The process of applying for Antigua Citizenship (between 3 to 6 months)
The procedure of the Antigua and Barbuda CBI Program is straightforward and is done by the Citizenship-by-Investment Unit (CIU). Upon the submission of application, the process will be estimated to take between 3 to 6 months, if all the documents are completely delivered. All applicants have to go through these steps:
Prepare all the required documents,
Submit the application via an agent,
Pay fees,
Complete the investment and pay the remaining government fees,
Get the second passport and Antigua citizenship,
To renew your passport after five years, you will need to travel to Antigua and Barbuda and stay there for 5 days during the 5-year period.
Due to the amendments in Antigua's CIP announced in 2020, the government expects even greater flow of applicants for the Citizenship by Investment Program of the country in the future. Antigua and Barbuda offer residents a fantastic lifestyle. The wonderful weather, the warm blue water, the breathtaking sunrises and sunsets, and the tourist atmosphere as well as beautiful nature of the country make Antigua and Barbuda a perfect place for those who would like to escape from the stress and fast pace of their life elsewhere.
Please note that the citizenship program of this beautiful country is not open to all the nationalities. But, no worries! There are many attractive options for obtaining a second citizenship.
If you plan to acquire your second passport from this beautiful island of the Caribbean Sea, please contact one of our advisers in UAE, Denmark or Canada, and we will do our utmost to guide you through your Antigua and Barbuda Citizenship by Investment process.
Do not hesitate to comment below, if you have any questions or experiences regarding Antiguan passport.