Dominica, a Unique Opportunity to Get a Second Passport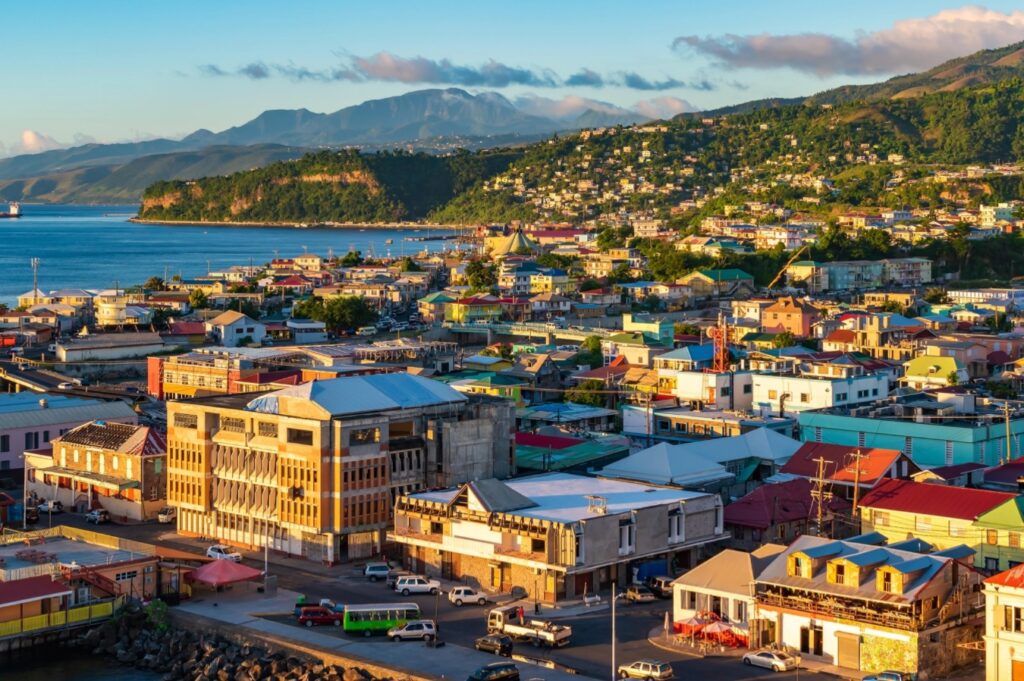 One of the benefits of investing in Dominica is the incredible price of real estate projects. On the other hand, not only is the country offering a stable minimum investment requirement in recent years, but it is also recognized as one of the most cost-effective second citizenship programs in the world.
Investors can receive Dominican citizenship in only 6 months by investing 220,000 USD in an approved real estate. Another attractive option for investing in Dominica is a  100,000 USD non-refundable donation to the Dominica government. This means that with only 100,000 dollars you can achieve a strong second passport.
What makes Dominica a good place to invest in?
The Dominica Citizenship by Investment Program provides investors with a wide range of benefits:
Generous tax scheme which offers a lot of tax exemptions such as:
No tax on wealth,
No tax on inheritance or gift,
No tax on capital gains,
No tax on foreign income.
Dominica is welcoming over 200,000 tourists each year. A growing ecotourism destination, with natural wonders including: breathtaking beaches, rainforests, mountains, rivers, lakes and waterfalls.
The beautiful island is offering fantastic investment projects including Secret Bay located on the green hills of Dominica, with a perfect view of the ocean, forest, or mountains, with modern and high-quality equipment which has been recognized as one of the world's top luxury hotels in prestigious tourism magazines.
Fast citizenship processing time which only takes 4 to 6 months.
All family members of the investor are included in this program: children, parents, grandparents, siblings, newborns, and a newly-married spouse can become Dominica citizens as well.
Dominica's international negotiations with other powerful countries have increased the reliability of Dominica's passport. Last year, it was announced that Dominican citizens can travel visa-free to more business destinations. Dominica passport grants you visa free access to a lot of countries such as Schengen states and the UK.
In return of making an investment in Dominica, the investors can live, work, and study in this fantastic island and access its healthcare and education system.
Dominica government always has new options to present. September 7, 2020, the Commonwealth of Dominica, announced that "Entrepreneur Visa" will be launching in the coming months. This one of a kind visa recognizes the government's interest in providing a unique status to applicants who make a significant financial investment.
There is no mandatory minimum stay required to obtain passport.
Dominica offers life-time citizenship.
There is no mandatory proof of business, source of Income, education, English language proficiency and interview.
Dual citizenship is recognized by Dominica.
Moreover, Dominica is a safe and friendly nation with a strong government and a stable economy. So you can count on this beautiful Caribbean island as your second home!
You can check out some of the best investment opportunities in Dominica with the best prices on our website.
For more information, please contact our advisors in UAE, Denmark or Canada, and we will do our utmost to guide you through your Dominica Citizenship by Investment process.
Do not hesitate to comment below, if you have any question or experience in this regard.