Dominica CIP's Approvals, Almost a World Record!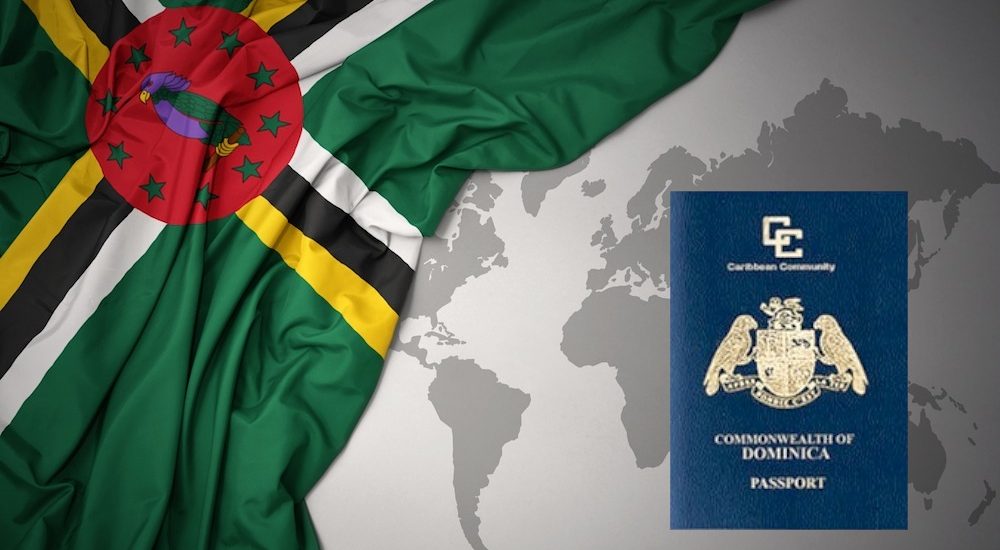 Are you looking for a rewarding opportunity in investment and search for the best second passport with a competitive price? Don't miss this golden chance. Now is the best time to decide. Dominica is ready to accept your application.
Emmanuel Nanthan, head of the Dominica Citizenship by Investment Unit, has announced that 2,100 applications to his country's citizenship by investment program (CIP) achieved approvals in the 12 months between July 1st, 2018 and June 30th, 2019. He declared this news in an interview with a well-known migration publication.
Leader of approved citizenship applicants
This number is the highest application approval figure officially announced in only one year among all citizenship by investment programs, although the Saint Kitts & Nevis CIP may compete with Dominica's achievement – Saint Kitts & Nevis administration always refuses to disclose any data relevant to the program because it considers such information a trade secret! Definitely,
s approvals will be the clear leader cumulatively. Since its establishment in 1984, near 20,000 individuals have obtained citizenship through CIP. The below chart is the overview of the approved main applicants of CIPs in last year. Please note that precise data is not available for Saint Kitts and the figure is estimation.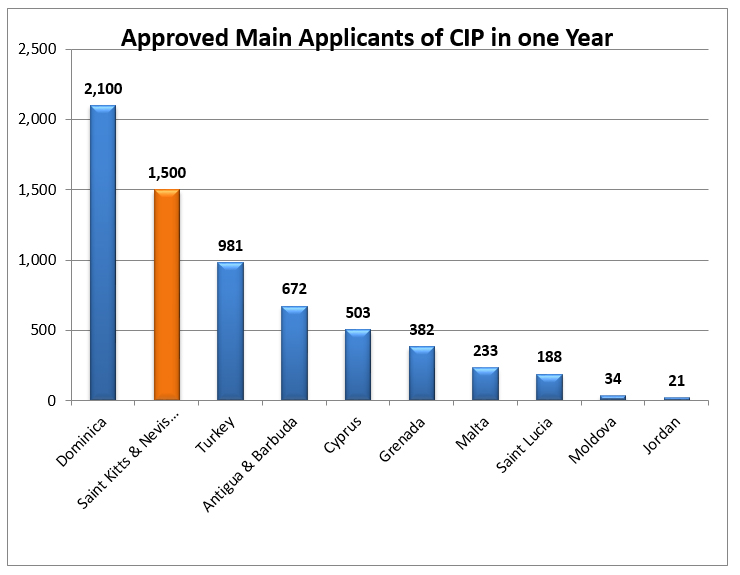 Mr. Nanthan points out that this record is due to the efficient handling of applications. Using offshore facilities enabled the CIU to process most of its applications uninterrupted even through the hurricanes that struck the island.
National Development Projects
The developer of the Jungle Bay Villas Eco Resort, Sam Raphael, who accomplished the construction of the phase one recently, thinks confidence in the program's investment – rather than donation – option is to some extent creditable for the CIP's relative popularity.
Raphael declares that CBI investors are content to contribute to Dominica's 'national development' initiates which are highly visible and tangible. He adds: "These projects include low-income housing, a new geothermal energy plant and some other CBI supported infrastructure projects. In the Caribbean, Dominica offers some of the best CBI real estate".
According to a research about "CBI Real Estate", the construction has been accomplished or relatively completed on only one in three approved projects in Saint Kitts & Nevis, Antigua & Barbuda, and Grenada while that ratio is 50% in Dominica.
Honestly speaking, Dominica only has six approved developments, while Saint Kitts & Nevis has almost a hundred and Antigua & Barbuda about half that. In fact, it may be due to the low number of approved developments because of the country's precision about whom it trusts that Dominica can avoid much of the real estate related issues that has put its neighbors in trouble.
For more information, please contact one of our advisors in UAE, Denmark or Canada, and we will do our outmost to guide you through your Investment and Dominica Citizenship process.
Don't hesitate to comment if you have any questions relating to Dominica CIP.