Dominica Passport Is Better or Turkish Passport? – Part Two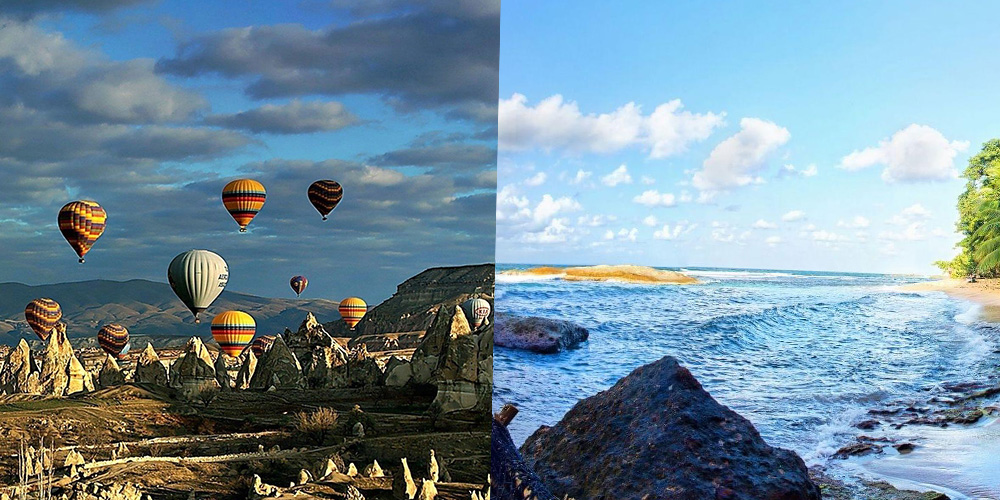 Continued from Part One
6- Turkish and Dominica Passport Rank
In 2021, the Dominica passport was ranked 32nd among all passports in the world and will be ranked better upon the execution of the visa waiver agreement between China and Dominica. Turkey is ranked 53rd on this list.
7- Type of Turkey and Dominica Naturalization
Both countries grant investors lifetime citizenship and the same rights as Turkish and Dominican citizens earn at birth, and the overall validity of the Dominican passport is generally higher.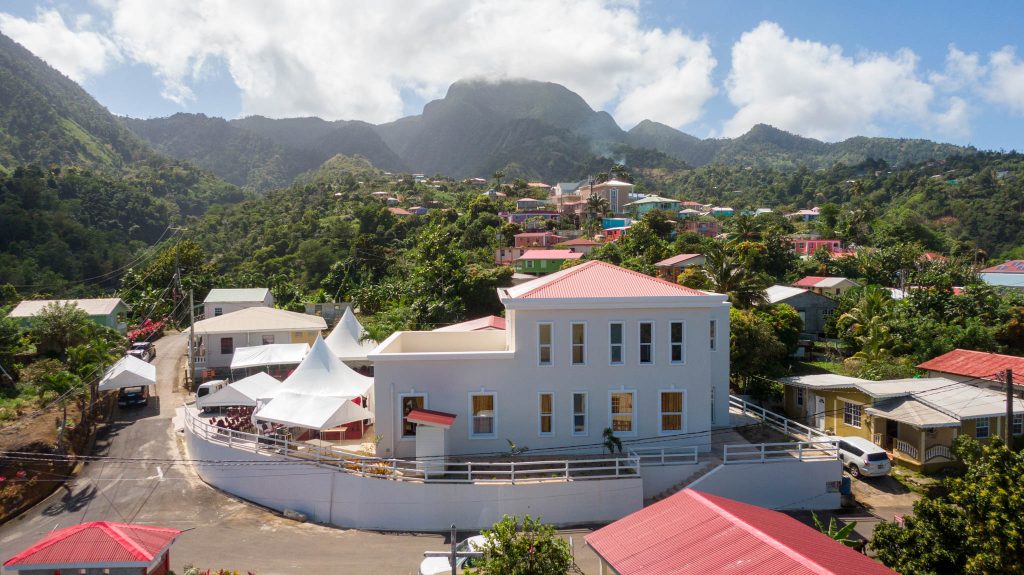 8- Family Members Included in the Application
Investing in Turkey allows the investor to accompany their spouse as well as dependent children over the age of 18 who have severe physical or mental disabilities and are medically dependent, while Dominica allows all family members to obtain second citizenship and provides exceptional conditions to include the applicant's adult children, parents, grandparents, and siblings and those of their spouse.
9- Mandatory Residence in the Country
If you obtain a Turkish passport, you will not have to live in Turkey from the beginning, but if you use the one-year residency method, you only need to be in Turkey for two weeks a year. In the end, if you choose to get a passport, you have to stay in Turkey for at least eleven months in 5 consecutive years. There is no requirement to reside or even visit the country to obtain Dominican citizenship, and the passports for all family members will be issued if the application is successful.
10- Taxing Conditions
Homeowners in the Turkish real estate market pay four types of taxes between entry and exit: "purchase tax, stamp tax, annual property tax, and capital gains tax." The rates of these taxes are 1.5%, 0.15% – 0.75%, 0.1% – 0.6% and also 35%, respectively. The 35% capital gains tax is usually levied on the part of property price growth that has occurred more than general inflation. At present, the point inflation rate in Turkey is about 31%, which is much higher than the 20% general inflation rate. Therefore, a significant portion of the so-called real estate investors' interest on capital gains tax is collected from them through taxes.
Dominica, on the other hand, offers maximum tax exemptions and incentives for foreign investors. Holders of Dominica passports are exempt from taxes on inheritance, gifts, capital or even capital gains, and international income. A variety of tax incentive packages are also available for those doing business in the Caribbean.
11- The Impact of Politics on the Economy of Dominica and Turkey
Over the past five years, the Turkish economy has deviated from the path of development and stability due to the growing budget and trade deficits, and over time, the key variables in the country's economy have deteriorated. A clear example of the dire economic situation in Turkey is the rise in inflation over the recent years and the sharp depreciation of the lira against the dollar.
Turkey is not in a good position in terms of foreign policy either. Last month, Turkey's economic situation changed drastically after Turkey was placed on the Financial Action Task Force's GREY list for lack of efforts to combat money laundering and terrorism financing. This is despite the fact that in recent months, due to the successive depreciation of the lira, the Turkish economy has experienced difficult days.
Currency tensions pose a serious threat to sovereignty, especially in countries with high foreign debt. Thus, the Central Bank of Turkey recently announced in a report that by the end of December 2020 "the amount of gross foreign debt in Turkey was estimated at about 437 billion dollars, of which 247.6 billion dollars was the share of public debt."
Official statistics recorded on the website of the Turkey Statistics Center show that in September 2021, about 1,323 residential properties, including houses and apartments, were purchased by Iranians in this country. This purchase in the Turkish housing market by Iranians is unprecedented both in terms of "high volume" and "a large share" and even based on the average monthly purchase of Iranians over the past 5 years.
For those investing in real estate in Turkey, the main goal is "investing for a positive return" and they often move in this direction by "looking at the past trend of the real estate market" and "following the behavior of others without analyzing the outcome of their actions." However, a study of the current situation in the country shows the unfavorable conditions of the Turkish economy for foreign investment, especially since the outlook for the economic situation in this country is not reported positively due to the "policy model, which constantly seeks to reduce interest rates." A recent poll found that more than 60 percent of those polled did not expect the economy to improve any time soon.
Given these events, most economists do not see a favorable future for investing in Turkey. Meanwhile, the investors have not lost their desire to invest in this country yet and are keep buying properties and investing in Turkey.
An examination of the political situation in Dominica shows that the island has an optimal and balanced political situation and excellent diplomatic relations with most of the world, especially the superpowers such as the United States, Russia, China, and the United Kingdom. Appropriate political conditions guarantee economic stability and business planning. That is why many foreign investors have not only obtained a Dominica passport but also established or expanded their business in the Caribbean. Many Iranian companies operate in Dominica. Some of these companies operate in the field of food and their turnover seen in this field is very high.
Quick Comparison of Dominica and Turkish Passports
| | | |
| --- | --- | --- |
| Comparison | Dominica | Turkey |
| Minimum investment | From $110,000 | From $250,000 |
| Time to get Passport | 4 to 6 months | 4 to 6 months |
| Visa-free countries | 146 countries | 111 countries |
| Passport rank | 32 | 53 |
| Political stability rank (2020) | 1.35 | -1.15 |
| Economic stability rank (2021) | 53 | 64 |
| Obligatory residence | No need to reside | 11 months in 5 years |
| Family members allowed to in the application | All family members | Spouse and children |
Overall, Dominica passport is far superior to the Turkish passport in terms of cost-effectiveness, visa-free countries, passport rank, tax conditions, length of stay, and the number of family members that can be added to the main applicant's file, and the country is economically stable and has better political conditions than Turkey. On the other hand, Turkey is superior to Dominica in terms of geographical proximity, cultural similarities, and access to Europe, but it seems that as the trend of political mistakes in the Turkish economy continues, it is necessary for Turkish real estate investors to "look ahead" and particularly "Analyze the past", before making any financial decisions.
What is certain is that as an investor, you should consider your specific needs and circumstances and choose the investment option with obsession, vision, great care, your and your family's demands, and consult with professional and experienced professionals.
Read the first part of this article here.
For more detailed information on the requirements for obtaining Dominica or Turkey Citizenship by Investment, please contact one of our advisers in the UAE, Denmark, or Canada, we will accompany you and your family until you obtain your Second Passport.
If you have any questions or comments about Dominica or Turkey Citizenship by Investment, you can share them with us in the comments section.