Fast-track Route to Acquire EU Residency through Investment in Spain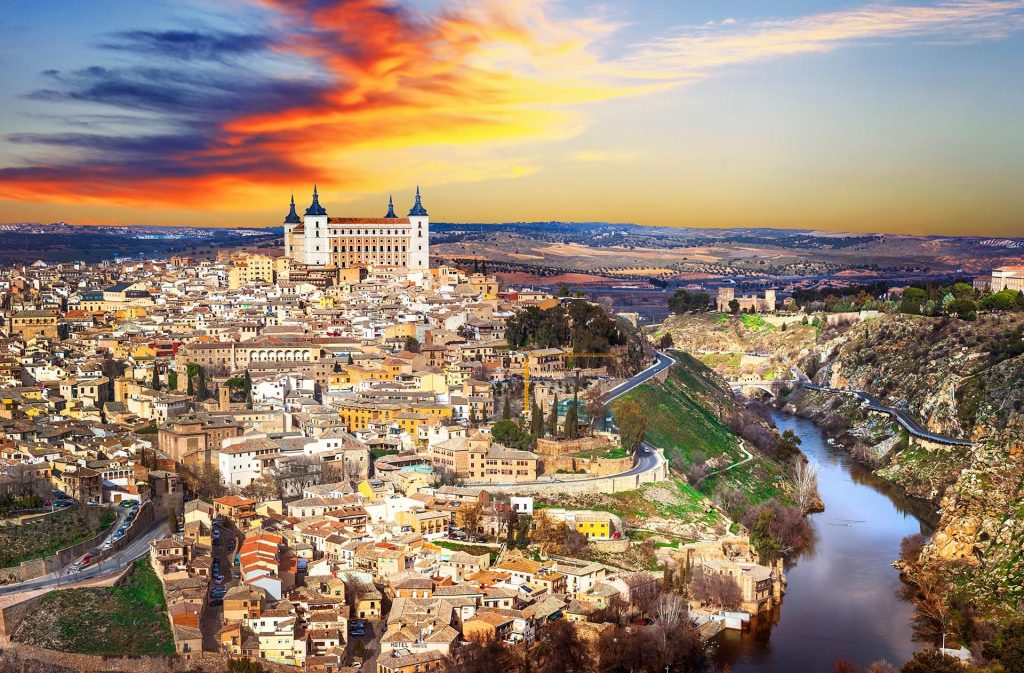 As an investor, you will surely wish to provide your family with a High-quality life. Europe, certainly, is one of the best locations to profit from high living standards, safety and welfare.
You can bring your global visions to life with Spanish residence card obtained in just 60 days. The Spain Golden Visa Program is a true gateway to Europe and visa-free travel in the Schengen area.
Program Benefits
The Spain Golden Visa Program offers the investors outside the EU to choose one of the types of investment in Spain. Under this program, investors and their families are eligible to acquire temporary residency within a few months. The residence card is the first step of the investor towards permanent residency and citizenship acquisition. If they want to retain and renew the residency visa permit, it is not mandatory to live in Spain.
The program benefits follow:
Fast processing time: EU residency is achievable within 60 days from application submission
Member of the EU: You can enjoy EU freedoms to live, work, study or travel anywhere in the Schengen Zone.
Visa-free travel: Within any six-month period, you can travel Visa-free within the Schengen Area including Switzerland, Luxemburg, Italy and Germany for 90 days.
The entire family eligibility: Spouse and partner, children, unwed and dependent adult children of any age, and investor's and their spouse's parents
No obligatory stay: With Golden Visa, the mandatory stay is not required unless the investor apply for permanent residency or citizenship.
Easy renewal process: Temporary residence permit can be renewed without living in the country.
Right to work: All holders of the Spanish Residency are allowed to work in Spain.
No obligation for language certificate: No language test is necessary.
No donation required: The program has only focused on Investment with a range of investment options.
High-quality yet affordable lifestyle: Low cost of living for high standard of goods and services.
Access to EU property market: Achieve the right to buy and invest in property throughout the EU.
Family security: With Golden Visa, family security is guaranteed.
Spanish Golden Visa Investment Options
Spain's Golden Visa Program offers investors a range of investment options. The most popular method is a real estate investment as an alternative residence in the Mediterranean to enjoy with the family. The investment always remains yours and can be released after 5 years.
Types of Spanish Golden Visa Investment for Permanent Residence follow:
Option 1
Acquisition of real estate with a minimum value of € 500,000.
Option 2
Investment in shares of Spanish companies for €1,000,000.
Option 3
Investment into government bonds for €2,000,000.
Option 4
Funds transfer of €1,000,000 into a Spanish bank account.
Spain Residency Acquisition Process
The main target of Cross Border Freedom (CBF) is to provide seamless services. We will guide you and your family at each step with your residency acquisition through Spain Golden Visa process. We will ensure that you submit flawless application and we will follow up the application approval. There are several steps to be taken before acquiring Spanish Residency:
Preparation 3–4 DAYS

Get information: To be well prepared for the process, Cross Border Freedom (CBF) will evaluate your personal circumstances and will help you select the most appropriate investment option. If you choose to purchase a property, our team will arrange a trip to Spain to visit the properties.
 Prepare documents: We will provide you with a detailed checklist. You will be guided through the documents collection process. Experienced advisers will be checking all the documents for compliance with all requirements, including proof of investment documentation.
Submit Residency application: The complete application for a residence permit will be submitted to the Spanish government's Ministry of Economy including all supporting documents confirming your investments.
Processing time 20-45 DAYS
Application Process: Each application is examined and verified by the government through a thorough due diligence check.
Receive approval: Once the application is accepted and approval is granted, a residence permit will be issued and the government will inform us of their decision through a letter.
Receive Spanish residence card: After your biometrics have been submitted to one of the police stations in Spain, you will receive your residence card within one month. It is valid for 2 years, and can be renewed every 5 years. Investors can attain permanent residency, on the condition that they have resided in Spain for more than 4 years and 2 months during 5 years. Citizenship can be applied for after 10 years if required. The residence card has to be collected personally, as a fingerprint check is undertaken during the collection.
Spain is the 13th country as recipient of foreign investments in the world. In Spain there are already over 12,300 foreign companies representing all sectors of the economy: Industrial, Technological, and Services. According to Forbes, 70 of the 100 leading global leaders have investments in Spain. If are looking to invest in a stable and safe place, we will propose.
To get more information, please contact one of our advisors in UAE, Denmark or Canada, and we will do our outmost to guide you through your Spain Golden Visa process.
Do not hesitate to comment below, if you have any questions relating to Spain Residency by Investment.
Suggested Articles
Fast-track Route to Acquire EU Residency through Investment in Spain