Golden Visa is the First Step of Obtaining Greece Citizenship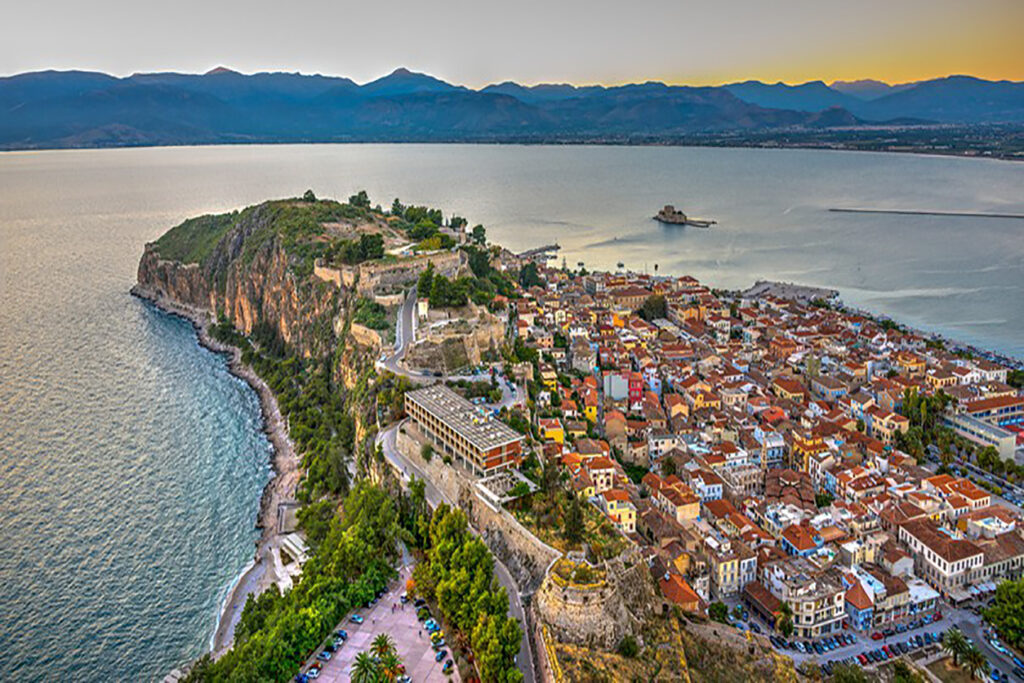 Immigrating to Greece can be an opportunity to obtain Greece citizenship and live in a country with beautiful beaches, unique architecture, delicious local food and a low cost of living compared to other European countries.
It is interesting to know that the first advanced civilization in Europe originated on the shores of the Greece Aegean Sea and its impact on the structure, culture and political development of the West is quite noticeable to this day. Greece is a crossroad of Asia, Europe and Africa and a member of the European Union, NATO, the Organization for Economic Co-operation and Development, and the European Space Agency.
Greece's wonders have made investors not only interested in settling in the country, but also applying for Greece citizenship.
How to invest in obtaining Greece citizenship
At present, the only program offered to investors is the Greece Golden Visa program, known as Greece residency through investment, and the country does not have any direct program to offer Greece passports to investors. Therefore, the only way to obtain Greece citizenship is to participate in a residency program and spend certain amount of time in this country.
At the same time, it is important to note that obtaining a European citizenship is not easy. For obtaining a passport in a country like Greece, you must prove a commitment to that country. Before applying for the Greek passport, some conditions must be met which are holding residency and living in the country for a specific period of time and having knowledge of the Greece language.
Optimistically, if the investor follows the citizenship instructions in compliance with the requirements of the law, it will take about eight years from the time of receiving the Greece Golden Visa to achieve the Greece passport!
As a result, if you are interested in this ancient tourist country, you can first apply for a residence permit in Greece through investment, and the process easily and quickly gives you a golden visa in two months.
The Greece Golden Visa is one of the most popular Golden Visa programs in the world and is the most cost-effective residency program among European countries. By obtaining a residence permit in Greece through investment and seven years of residence in this country, you can apply for Greece citizenship. After receiving Greece citizenship, there are not any obligations to maintain the property anymore and you can transfer it. It is worth noting that you do not need to stay in Greece to renew your permanent residence cards.
Benefits of obtaining Greece residency through investment
Given that the Greece residency is in fact a European residency, investors will have the freedom to travel to all Schengen member states.
This program considers the hectic schedule of investors and the impossibility of traveling several times to the country or having physical presence in Greece. Therefore, it is not necessary to stay in Greece to extend permanent residence cards.
Another benefit of the Greece Golden Visa is the possibility of living in any Schengen country for a period of 3 months in every 6 months.
Investors who think of Greece as their home country, should know that with a Greek golden visa, they can easily obtain the right to reside, invest and do business in Greece.
This visa is not limited to the principal applicant and covers all dependents of the investor, including spouse, children under the age of 21 and the applicant's parents.
It is possible to extend the permanent residence card after 5 years.
General conditions for obtaining Greece residency
The main applicant must be at least 18 years old,
It is possible to add children under 21 who are either financially dependent or studying full time,
The applicant can add his parents to the Greece residency application,
Spouse can include her parents under specific circumstances,
The investor must have worldwide clean criminal record.
Types of investment methods in Greece
Capital contribution to the companies and investment funds worth at least € 400,000,
Capital transfer in the form of a term deposit worth at least € 400,000,
Purchase of bonds and shares worth at least € 400,000 or € 800,000,
And the most popular option: invest in real estate with a minimum value of 250,000 euros.
By obtaining a residence permit in Greece, you will guarantee a successful investment and can live in a country with a pleasant climate, moreover, you can be one-step closer to obtaining citizenship from a European country.
You would probably know that many artists and celebrities are interested in Greece and its beautiful islands, the most famous of whom is Tom Hanks, who owns a beautiful villa on the island of Antiparos and has recently acquired the honorary citizenship of Greece.
If you want to see an example of a beautiful Greece real estate project, visit Investment Opportunities in Greece or talk to our consultants about the specifications of the property you are searching for. We will provide you with the details of the latest and most luxurious projects in this country.
If you are interested in getting more information on Greece residency or Greece citizenship, you can contact one of our consultants in the UAE, Denmark or Canada. We will accompany you to make the best investments and to obtain Greece residency and citizenship for yourself and your family.
If you have any questions or comments  on  residence in Greece through investment, share them with us in the comments section.