Greek Golden Visa, an Exceptional Opportunity to Obtain European Residency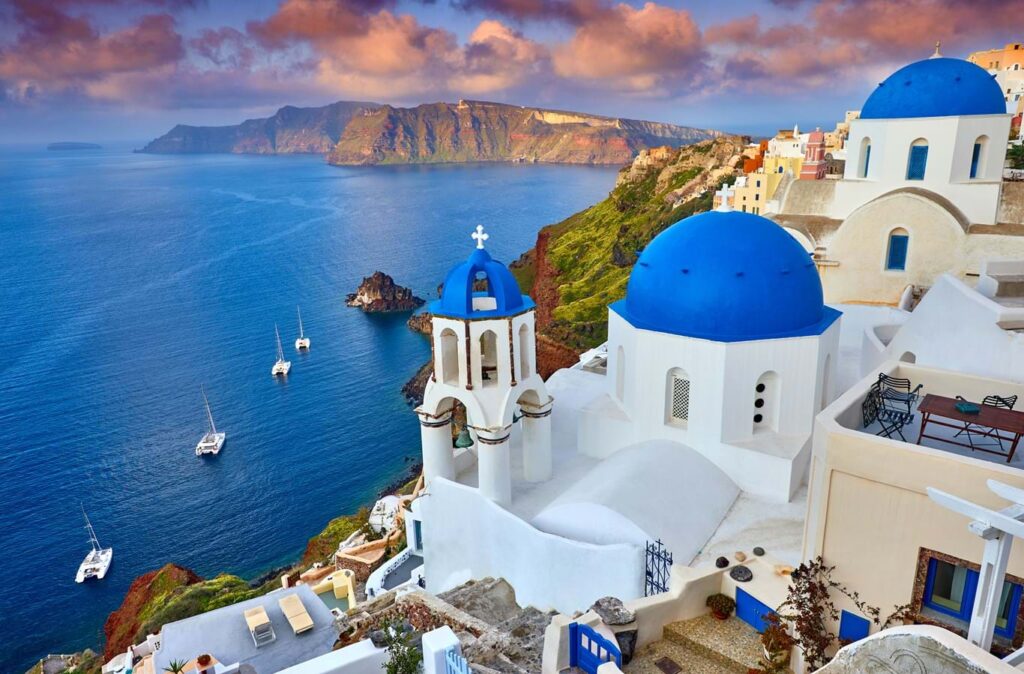 The golden visa program in Greece offers an affordable real estate investment route to permanent residency in Europe. Following the launch of several European investment visa programs, Greece government also introduced Greece residency program in 2013 to encourage making investment in Greece. Golden Visas issued by the EU countries such as Greece are especially coveted, because they may eventually lead to European citizenship. The Greece Golden Visa offers immediate five-year residency to the investors as well as their family members, while providing free access to the Schengen Zone.
Benefits of obtaining Greece residency through investment:
Once granted the Greece residence permit, it allows freedom of travel throughout the Schengen zone.
Greece residency will give you access to the high-standard education at prestigious universities at lower tuition fees.
You can invest or do business in Greece.
You have full access to Greece education and healthcare system.
The Greece Golden Visa allows you and your family to live in Greece without any limitation.
The residence scheme allows you to include your spouse and children under the age of 21 in the program. This means that all these family members can also receive and enjoy all the benefits of a Golden Visa.
Investment options in Greece
Investment options in Greece are among the most affordable alternatives to obtain a second residency. Investors can purchase real estate for a minimum amount of €250,000. Greece offers a fast application processing in just 2 months.
To qualify for a Golden Visa for Greece, you can make one of the following investments:
Purchase a real estate property worth at least €250,000.
Sign a lease agreement with a hotel or tourist establishment for at least 10 years.
Make a capital investment of at least €400,000 in a company registered in Greece.
Make a €400,000 investment in Greece government bonds.
Make a €400,000 investment in bonds or shares of real estate investment companies.
Make a €400,000 deposit in a Greece bank.
Make an €800,000 investment in corporate or government bonds.
In order to qualify for a Golden Visa in Greece, you must meet the following requirements:
Have a clean criminal record.
Be at least 18 years of age.
Have medical insurance for yourself and your family.
Be a non-EU/EEA country citizen.
Unlike most other countries that issue Golden Visa, you do not need to live in Greece at all in order to renew the residence permit. You can keep renewing it every five years, as long as you have still maintained your investment. To renew the residence permit, you have to provide proof that the real estate property is still in your ownership.
The residence permit allows the applicant to live in Greece but not to work. However, the applicant can set up business in Greece.
Some of the main cities to make an investment in Greece
Greece has many fabulous islands and cities for tourism and investment purposes including Attica, Athens and the Peloponnese.
Athens has 3 million urban populations. It is one of the oldest cities in the world.
Athens is one of the largest cities in Greece.
In 2004, Athens was greatly developed in occasion of the Olympic tournament.
Attica is in fact an administrative region which includes Athens.
Peloponnese includes 10% of the population of Greece and is a historic city.
Snowy Mountains and lush valleys of Peloponnese, has a great attraction for tourists.
To see some of the real estate projects in Greece, we offer you to visit the investment opportunities in Greece.
For more detailed information about obtaining a golden visa by investing in Greece, please contact one of our advisers in UAE, Denmark or Canada, we will accompany you and your family until you obtain a residence permit in Greece.
If you have any questions or comments on how to get Greece golden visa or Greece citizenship by investment, you can share them with us in the comments section.