Greek Government Attracts Foreign Investors through Tax Incentives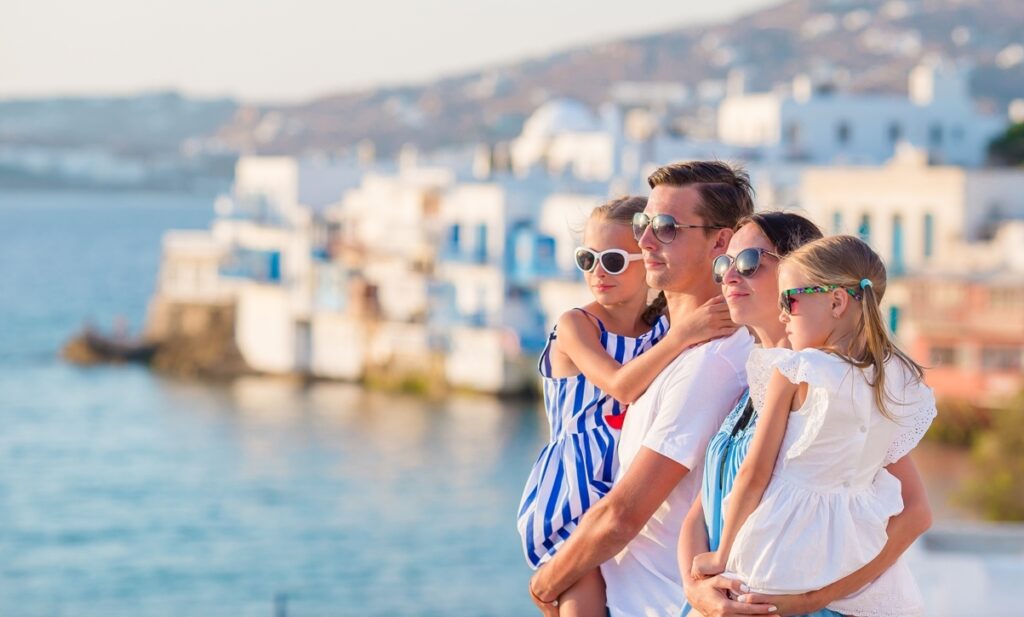 Greece is the host of one of the most successful Golden Visa programs specially in Europe, and always presents incentives to promote foreign investment.
In 2013, as Greece emerged from the global economic crisis, the country launched the Golden Visa to improve its economic situation. This visa program gives investors a 5 years residency permits in Greece in return of making an investment in the country.
Greece's strategic location in the gateway of the European Market, Euro currency, and competent workforce are the keys of economic growth of this country.
The most popular method of investing among the other options offered to obtain a residence permit in Greece is investing in real estate. Now is a good time to buy a property in Greece at very attractive prices.
Buying a property in Greece will offer investors various benefits
If you are looking for an affordable and fast track to get second residency along with the right to reside, invest and do business in Greece, Golden visa is a great solution. While obtaining permanent residence in Greece is possible for all dependents, including spouse and children under the age of 21 and parents as well, it is not necessary to stay in Greece to renew permanent residency cards.
The investors can extend the residency every 5 years as long as the property purchased for the initial investment remains as the investor's property. Even it is possible to apply for Citizenship after 7 years of Investment. Furthermore, the applicant will not have to live in Greece after obtaining residency.
Minimum investment requirement to achieve Greek residency through real estate is €250,000.
Greece Prime Minister kept his promise about tax reductions as "his major priority". He announced a rapid 22% decrease in property tax while he has more plans for the years in office. Prior to the new VAT law, the foreign property buyers who did not use the property as their primary residence, were obliged to pay VAT up to 24%.
The new tax cuts will obviously absorb foreign interest especially Greece Golden Visa Investors in Greek real estate.
 Greece's new tax plan; an opportunity for foreign investors
In December 2019, the Greek Ministry of Finance announced several changes in tax payments, including a program called the Non-Domain Tax Regime. This tax program is provided for people who want to settle in Greece but claim their main residence in another country.
According to financial times, Greece will offer tax incentives to wealthy individuals through the "non-dom" program intended to attract ship-owners, successful entrepreneurs and the retired.
Under the new program, ship-owners, entrepreneurs and pensioners will pay a flat tax rate of 100,000 euros per year on worldwide income for a period of 15 years. Considering that the investors under this program reside in another country, they will not have to pay any income tax and capital gains tax, provided that their income does not enter Greece. This special scheme can also be extended to the applicant's family members by paying an extra fee.
The conditions to be eligible for Greece's new tax break
To qualify for this favorable tax regime, the below requirements are to be met by the investor:
The investor was not Greek tax resident for the previous seven years of the 8 years preceding the transfer of their tax residence to Greece; AND
The individual must prove that he has invested at least € 500,000 in Greece, either himself or a close relative (for example, a spouse or children). This investment can take many forms, such as investing in real estate or shares of companies based in Greece.
By paying this fixed tax, there will be neither additional tax on income earned abroad and nor inheritance tax. We expect more details to be published by the Greek Ministry of Finance in near future.
There are several options for investing in Greece however, investing in real estate is the most popular and attractive option due to its potential of return on investment. To get acquainted with the cities of Greece that have the most attractive real estate market, you can read the post five most popular investment areas in Greece.
 For more information, please contact one of our advisors in UAE, Denmark or Canada. We will do our utmost to guide you through your Investment in Greece property market and Greece Residency by Investment(GOLDEN VISA) process.
 If you have any questions or comments on Greece Residency by Investment Program, please leave your comments below.