The Five Most Popular Cities for Investors in Greece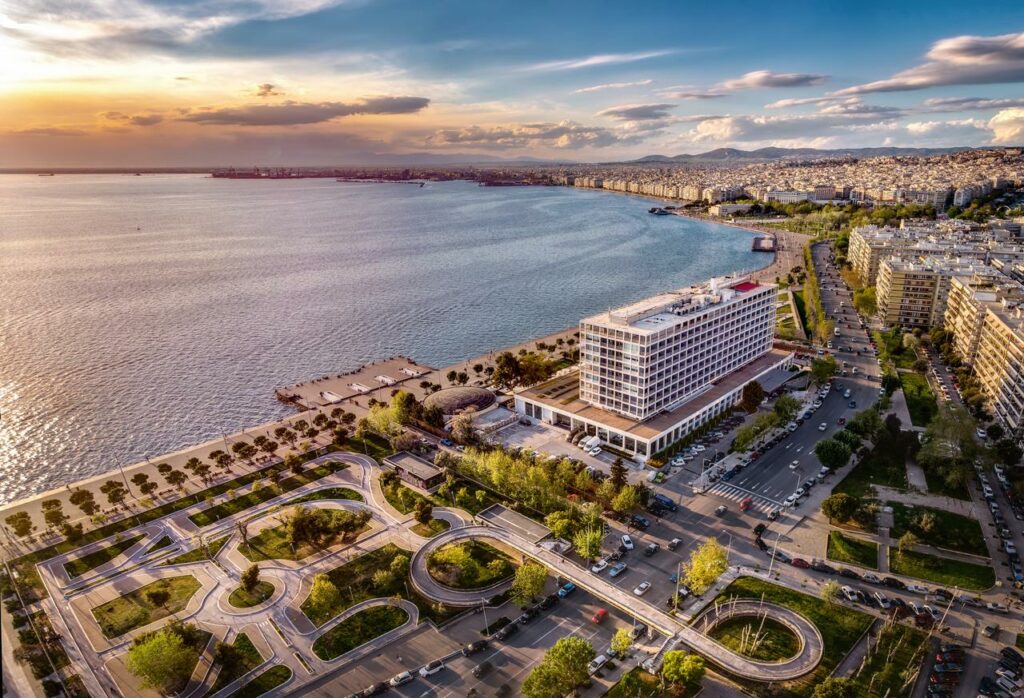 Undoubtedly, the two most popular European programs considered for obtaining a second residency are Greece and Portugal's Golden visas. One of the main reasons for this popularity is the possibility of getting a European residence at a reasonable cost. Portugal residency is achievable in return for a minimum investment of € 280,000. A Greek Golden Visa offers at least € 250,000, enabling the investors to receive permanent residency and travel to the EU easily.
Besides other investing methods in each of these countries, buying property and investing in real estate is still the most popular option for most investors.
Greece has between 1200 and 6000 stunning islands and is a favorite destination for investors 365 days a year. Whether for celebrating a luxury wedding or a honeymoon in lovely hotels and fantastic islands or spending a relaxing retirement day in luxury villas with unparalleled views of the sparkling sea. Join us to get to know the five most popular investor areas in Greece.
Famous Greek Cities for Investment
Considering the moderate climate and ideal geographical location of Greece, most of its islands are attractive and spectacular. But in general, the real estate market in the following cities is more prosperous.
Athens – Undoubtedly, in each country, the capital city has undeniable charms in terms of dynamism and urban growth. Those who like to live in a town dating back to Roman history with a mix of ancient monuments and modern symbols such as restaurants, shops, and luxury hotels, are looking to buy a home in Athens. Invest in Properties in Athens is up to 8 times cheaper than in Paris, a European capital.
Thessaloniki – Is a well-known host of 15 UNESCO registered historic sites and is the second-largest city in Greece. The University of Aristotle, the largest university in Greece, is located in this city. Thessaloniki is generally called the largest student city in the country. In 2016, the New York Times listed the town as one of the world's top 52 cities to visit.
Santorini – Santorini is the blue paradise of Greece! The region is known all over the world for its stunning sunrise and sunset views. Few people have not seen this city's flawless white houses with blue windows and domes, with the extraordinary view of the vast and calm sea! This dream island is the destination of many young couples for celebrating their wedding and engagement.
Khalkidhiki – Is one of the most famous Greek peninsulas and has been welcomed by Europeans since 1970, mainly by tourists from Germany and Austria. The birthplace of Aristotle is located in this region and is therefore historically remarkable.
Crete – Crete is the most populous island in Greece and the 88th largest in the world. The whole island has various historical and tourist sites that can be enough for a several-month tour! Crete also has two international airports.
Greece is probably one of the most diverse of European property markets, with a choice between modern town living, seaside relaxation, and unique old village house. Prices can be highly variable, even within a single destination, so in-depth market research, and choosing the right agent, are golden keys to making a good purchase decision and achieve your Golden Visa.
Why is Greece attractive for investment?
Greece's golden visa program began in 2013 and has attracted non-European investors to this historical country for non-tourism reasons. As we mentioned in previous posts, there are several reasons why Greece is attractive to investors.
Obtaining a valid European residency and the possibility of becoming a European citizen is the first reason of attractiveness‌. Permanent residency means enjoying the conveniences of the European Union.
Another advantage of the Greece Golden Visa program is the ability to invest in several properties simultaneously. The total amount of all properties mentioned in the contract must be equal to the minimum investment amount of 250,000 euros to make you eligible for a golden visa.
Compared to similar programs such as Portugal and Malta, the low property prices in this country's capital and major cities, is another advantage.
Full family residency (Children below 21 and main applicant and spouse's parents),
The process of obtaining Greek residency is fast and affordable. You can receive your permanent residence card in just two months.
The quality of amenities and recreation facilities in Greece is adjusted to the European standards, so it is safe to invest all over the country and benefit from the European ambiance. Each region has its own advantages and attractions. Undoubtedly, there are other attractive areas in Greece to invest in, besides these five cities.
For more information, please contact one of our advisers in UAE, Denmark or Canada, and we will do our utmost to guide you through your Investment and Greece Golden Visa process.
 If you have any questions about Greece investment programs, please feel free to relay your comment below.