Obtain St. Kitts & Nevis Citizenship by Investment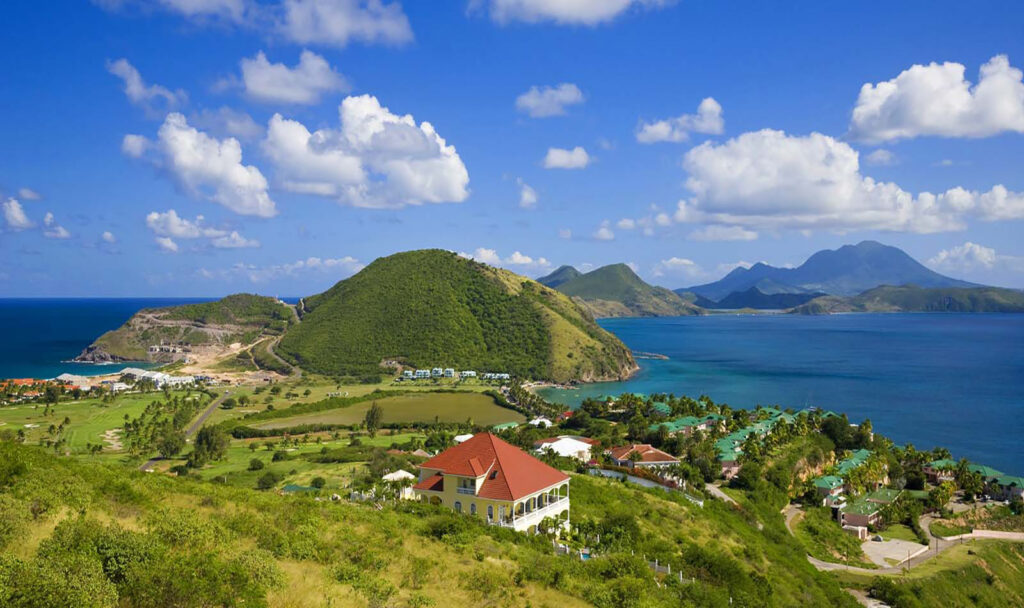 Why do Investors Choose the St. Kitts and Nevis CIP?
Many people around the globe are seeking to obtain a second citizenship for themselves and their families as it brings them freedom to travel internationally and financial benefits as well as peace of mind. Some of the islands in the Caribbean Sea provide such security for applicants looking for citizenship by investment including the twin-island of St Kitts and Nevis.
The rout to the highly-trusted citizenship of St Kitts and Nevis is so easy, cost-effective, and fast that investors can obtain passports in four months. Upon selecting the investment option and an authorized agent, you can prepare all essential documents and then submit them to Citizenship-by-Investment Unit (CBIU). Being approved by CBIU, you then make your investment and obtain citizenship certifications.
Benefits of Obtaining St. Kitts Citizenship
As soon as the applicants receive the citizenship, they can benefit from numerous advantages such as visa-free entry to over 135 countries including the EU, Schengen States, the UK, Hong Kong, and Singapore, return on investment, no visit or residency requirements, and good business opportunities.
On the other hand, the holders of the passport of St Kitts and Nevis are permitted to live, work, and purchase real estates in 8 countries in the OECS (Organization of Eastern Caribbean States) without the need for residency or work permits.
In addition, dual nationality of St Kitts and Nevis provides the investors better tax efficiency without personal income tax.
The Federation of St Kitts and Nevis offers the Citizenship by Investment Program through two options:
buying a real estate on either of the Caribbean Islands of St Kitts or Nevis,
A non-refundable contribution to the Sustainable Growth Funds (SGF).
St Kitts and Nevis Real Estate Types for Investment
On 6 April 2021, the option of investing in real estates under the citizenship by investment program of St Kitts and Nevis has been updated. Accordingly, the investors are allowed to buy residential properties (private homes) in addition to purchase government- approved real estate.
Citizenship by investment program of St Kitts and Nevis offers the applicants various types of real estate from international hotels and high-end resorts to luxury villas and apartments. With minimum amount of 200,000 USD, the qualified applicants will enable to invest in real estate in any place of St Kitts and Nevis. It is worth noting that this option is time-limited and only available until 1st of November 2022 and the property must be kept at least for 5 years.
The property types include condos, villas, five-star resorts and housing projects. The minimum investment requirements follow:
Investment in real estate worth at least 400,000 USD: the investor can use it personally or rented it out, with a 5-year holding period.
Investment in real estate worth at least 200,000 USD: through this option, the investor should keep the property for a 7-year period.
Upon making an investment in real estate, the applicant is allowed to rent the property out by a management company. Moreover, the investor will become a shareholder profiting 2% to 5% returns per year.
Among two available options, most of the applicants prefer to invest in real estate because they can sell the property after 5 years to recoup their investment. The investors must pay additional fees upon approval if they want to choose the real estate option of the CBI Program:
Payment of government fees:
The main applicant 35,050 USD,
Spouse 20.050 USD,
Per additional dependent child 10,050 USD.
Payment of due diligence:
The main applicant 7,500 USD,
Any dependent over 16 years old 4,000 USD.
St. Kitts and Nevis, with a glorious climate and a soul-comforting atmosphere, provides the applicants a wide range of property types. These approved projects are supposed to bring long-term positive profits not only for the St. Kitts and Nevis economy, but also for the investors, too.
Real estate opportunities in St Kitts and Nevis  
To acquire the economic citizenship of St. Kitts and Nevis through investment, investors can choose from a variety of residential properties, including beach villas, residential apartments, luxury homes, combined houses and resorts with partial or full ownership, of the property or land. All of these options are eligible for investment under the St. Kitts and Nevis Citizenship Program, provided if you have at least $ 200,000 to $ 400,000 in capital.
In St Kitts, luxury projects in Frigate Bay and other modern hotel projects, which is partly financed by the government's citizenship-by-investment program, are among the options of investment. The investors who pay 430,000 USD upfront can obtain a limited partnership share in Park Hyatt hotel and get permanent citizenship for himself and his dependents. No residency is required.
In Nevis, as construction activity has been increasing, the applicants can invest in the projects such as  Grand Hotels and Resorts either under construction or in planning stage.
For those looking for a more casual lifestyle, luxurious projects in St Kitts, Four Seasons in Nevis and other spectacular resorts and modern hotels are ideal options. Expensive and luxurious Turtle Bay properties in St. Kitts and Jones, meanwhile, are ideal options for those who want to be a member of an exclusive association.
As stated before, it has not been possible for Iranians to obtain the citizenship of St. Kitts and Nevis in recent years. Currently, only Iranians who have resided in a country other than Iran for two years in the last five years are eligible to take advantage of this unique opportunity.
As reported by the CBI Unit of St Kitts and Nevis, about 75% of the applicants have selected real estate option for investment until April 2020. It is worth noting that through purchasing a share of luxurious hotels and resorts, you don't need to manage the property by yourself. It will be managed by world-famous hotel management groups and you, as the shareholder, can take advantages of the hotel's loyalty program such as early booking, room upgrades, and discounts at all the chain hotels around the world.
If you wish to invest in St. Kitts and Nevis, please contact one of our advisors in UAE, Denmark or Canada, and we will do our utmost to guide you to choose the best Citizenship by Investment program.
Do not hesitate to relay your comments below, if you have any experiences or any questions relating Saint Kitts and Nevis' CIP.