Portugal Golden Visa Only with an Investment of €125,000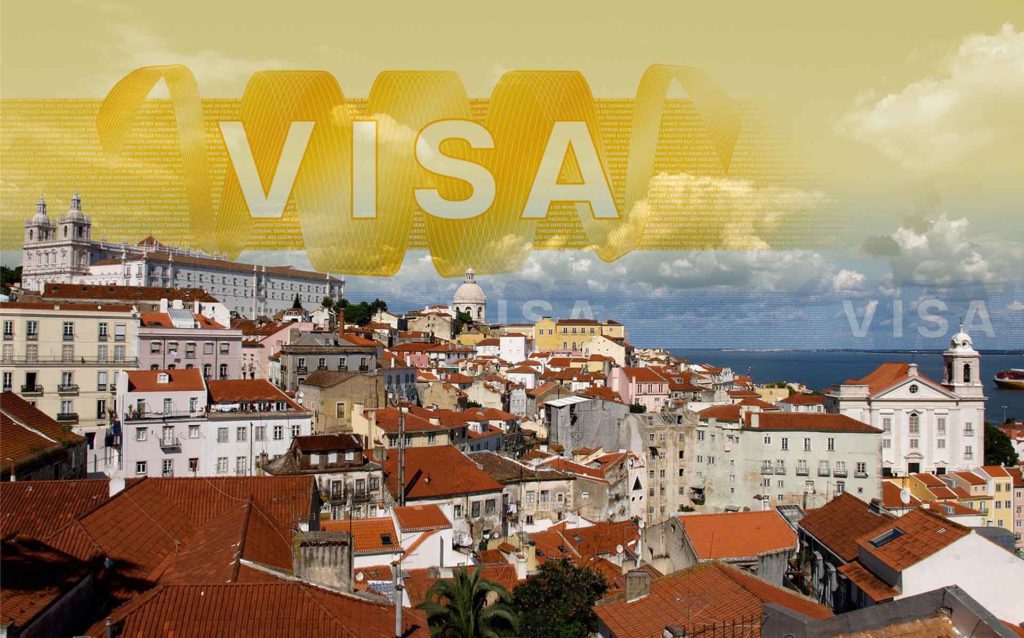 Are you looking for compelling reasons to invest in Portugal? There we go! High standard of living, stable economy, low business-related and labor costs, top infrastructures, access to key markets, member state of EU, … and the powerful Portugal Passport.
These are the reasons why many investors have chosen Portugal Golden Visa program.
Which options do the investors choose to obtain Portugal's Golden Visa?
Since 2012, Portugal Golden Visa has attracted many investors from China, Brazil, Turkey, South Africa and Russia. The chart below shows the investors' preference of investment since the establishment of this program.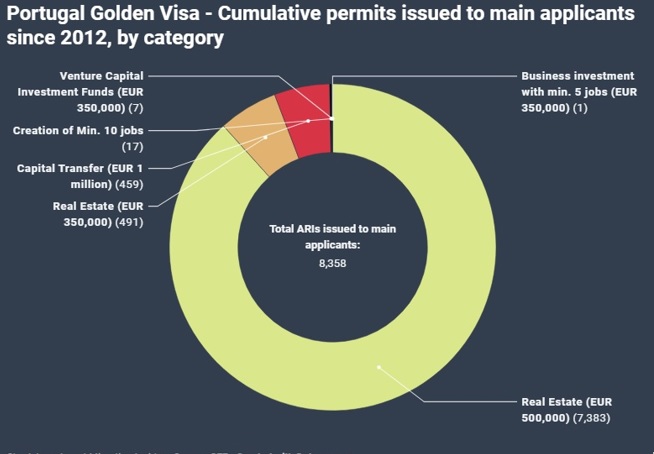 Although Real Estate category has attracted most of the attentions, but this trend has been changed a little bit in 2020. Interest in alternative qualification options continues to rise and stands at 27% for 2020.
During the first two months of year 2020, 151 main applicants and 282 of their family members received approvals of their Portugal Golden Visa, and the program has raised about EUR 92 million.
 Have you heard about Portugal €125,000 Investment option?
If you prefer to invest in more active and dynamic field, and would rather not wait for the government to decide about ending golden visas for real estate hotspots Lisbon and Porto, please consider this opportunity. We will offer you an option of Investment in a Business and "Creation of permanent jobs". What are the requirements?
Visit Portugal or provide our team with the required documents and we will manage the process,
Open a new company, bank account and TAX ID,
Invest in the new company and transfer the funds,
Set up the company,
Prepare your trip to Portugal for biometrics.
The minimum investment threshold is € 125,000.
We can help you find the best business and the short list of competent candidates to work in your company.
After five years, you can achieve your permanent residency and shortly after that, you can obtain Portugal's Citizenship.
There are other investment options as well to obtain Portugal Golden Visa.
Investment opportunities to acquire Portugal Residency
There are three main investment options to achieve Portugal Golden Visa.
Option 1 – Property Investment:
With a minimum value of 280,000 Euro in areas with more than 30 years construction time,
With a minimum value of 350,000 Euro on real estate properties with a construction time more than 30 years,
With a minimum value of 500,000 Euro.
Option 2 – Creation of at least 10 permanent jobs in a new company in Portugal.
Option 3 – Capital Transfer:
Minimum 1,000,000 Euro in a Portuguese bank in Portugal,
Minimum 500,000 Euro in Portugal funds of venture capital,
Donation of 250,000 Euro in arts, Culture or Heritage into a Portuguese National Institution.
If you would like to receive more information and cannot decide about the best option, please contact one of our advisors in UAE, Denmark or Canada, and we will do our utmost to guide you through your Investment and Portugal Golden Visa process.
Please feel free to relay your comment below, if you have any questions about Portugal Residency by investment in property or Portugal Citizenship.