Investors welcomed Turkish citizenship program in 2020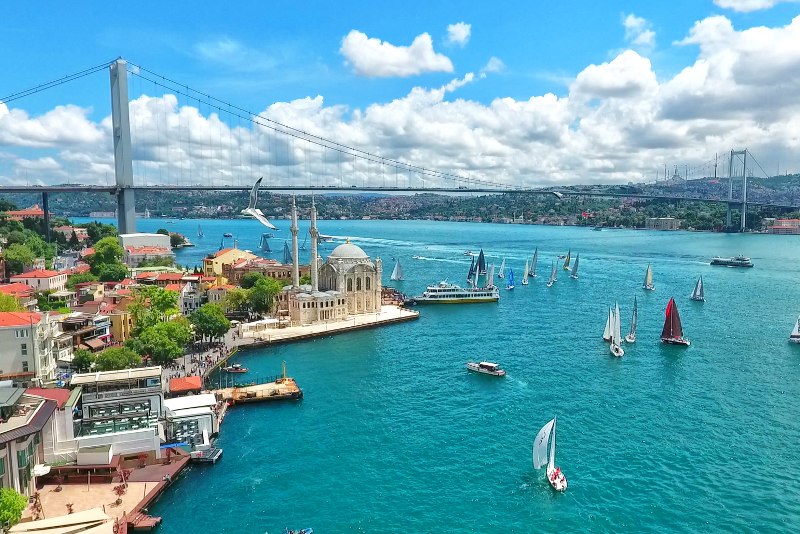 Turkey is one of the most important investment destinations in the world and in recent years has attracted thousands of international investors and businessmen to invest in various economic projects.
Turkey's proximity to Iran, similar economic conditions and culture and customs have made it one of the most popular destinations for Iranians to acquire citizenship through investment.
Turkey's economic progress
According to the World Economic Forum, in March 2020, Turkey ranked 19th in the world in terms of economy and is higher than Switzerland. The country has also risen from 43rd to 33rd in the world based on the ease of doing business index. This attractive and profitable business environment has made Turkey one of the most important investment destinations in the world and the fifth eligible market for residency and citizenship through investment in 2020.
Over the past two years, Turkey has reduced its minimum investment requirement from One million to $ 250,000. This dramatic reduction, along with the ease of obtaining citizenship, enabled the country to bring 35,000 people under its investment system.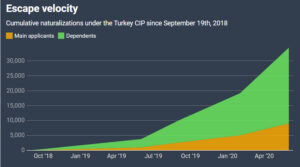 According to the Turkish Interior Ministry, during March, April and May 2020, at the height of the pandemic, the country had an average of more than 1,300 applicants for citizenship each month through investment programs worth estimated $ 17 million a day. These figures are unique in the history of CBI.
How did Turkey get these amazing numbers?
The Turkish government gives special attention to the construction and contracting sector. Turkey ranks third after the United States and China in the field of construction. In recent years, it is attracting foreign investment, encouraging global construction companies and facilitating the process of buying and selling real estate.
The biggest real estate customers of this country are Iranians, because in addition to the guaranteed profit they earn, they also benefit from many advantages of Turkey Citizenship.
Turkey's geographical, cultural and religious proximity to the Middle East, where immigration through investment is most popular, has attracted many investors from this region.
Also, the growth rate of the Turkish economy in the last five years has been an average of 7% per year. According to the International Monetary Fund, this growth trend will continue for the next five years.
Turkey distinguishes itself among the countries that provide citizenship through investment considering its competitive advantages, such as ease of doing business, low property prices compared to European countries and access to global markets. As a result, favorable conditions to establish a business, qualified employees and attractive tax system in Turkey have attracted the attention of investors from all over the world.
Several major international investment specialists in the past five years has entered the market of this country. The trend is expected to continue in the coming years.
The most important investment advantages in Turkey
With its pleasant climate, long history and culture, Turkey is one of the top tourist destinations worldwide, and its passport is one of the top 30 passports in the world, with which you can travel to 110 countries without a visa.
It only takes 3 to 6 months to get a Turkish passport, and dual citizenship is permitted. You also do not need to be permanently present in Turkey to receive citizenship.
The Turkish Investment Program allows you to open an account in an international bank and you do not need to declare your assets or income in other countries to apply for citizenship.
Investment options in Turkey
Investment options vary depending on your purpose and circumstances.
purchase of property for at least $ 250,000, which is the most popular way to invest in this country,
Bank deposit of at least $ 500,000,
Invest in shares or bonds for at least $ 500,000,
Company registration and submission of a business plan approved by the Turkish Ministry of Labor and job creation for at least 50 workers.
Turkey is an appealing destination for prospective investors where they can promote their business by establishing a new company in this growing economy.
For more information about the available investment opportunities in Turkey, please contact one of our advisors in UAE, Denmark or Canada, and we will do our utmost to guide you through your CIP process and achievement of Turkish passport.
Do not hesitate to relay your comments below if you have any experiences or any questions relating to the process of achieving Turkey's Citizenship.