St. Lucia, the Bright Diamond of the Caribbean to Obtain 2nd Passport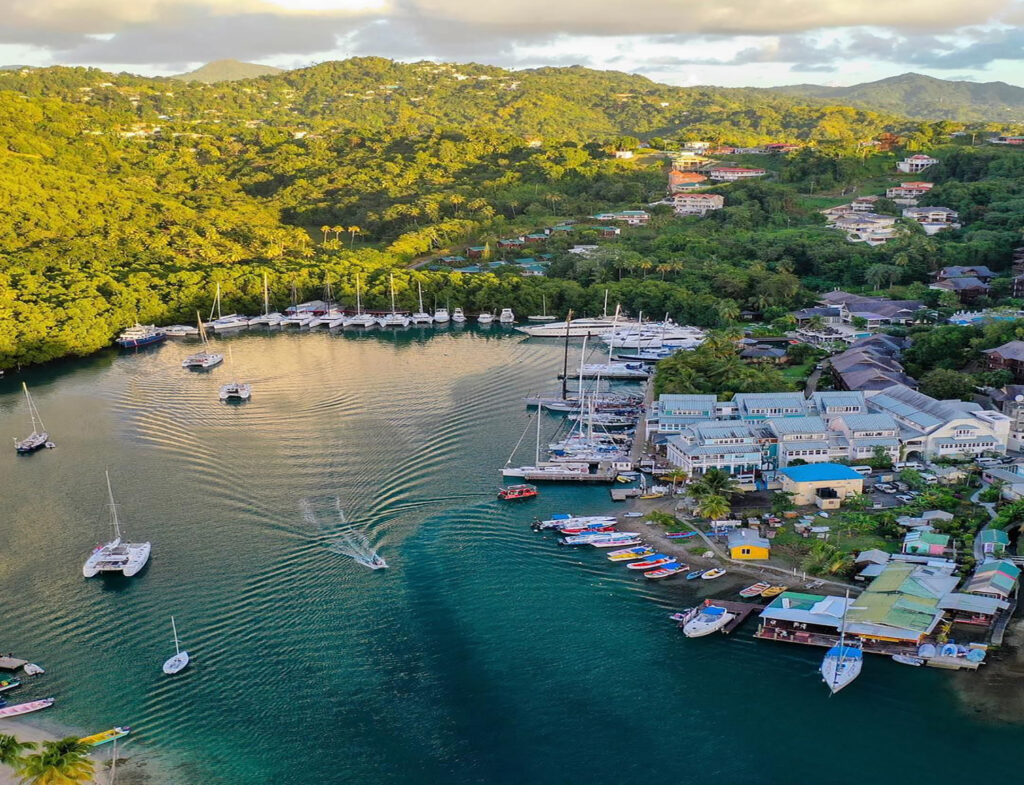 To enhance your great experiences and enjoyment, you'd better to know your destination with more details before getting there. There are so many things Saint Lucia is known for.
Saint Lucia is the only country named after a woman because, according to the history, French sailors were shipwrecked on the island on 13 December, the feast day of St. Lucy, and so named the island in her honor. Saint Lucia is in the Caribbean, an island between the Caribbean Sea and North Atlantic Ocean. The capital city of Saint Lucia is Castries, where about one third of the population lives. Major towns include Gros Islet, Soufrière and Vieux Fort.
A developing country
According to The United Nations categorization, Saint Lucia is a small island developing state where 82.8% of GDP is related to service sections, 14.2% to industries, and 2.9% to agriculture.
Banana is the main crop among others such as coconuts, cacao, spices, and citrus. The most important factories produce and export clothing, cardboard cartons, toys, electric goods, beer, tobacco products, concrete blocks, and coconut products. Fishing and tourism are other principal industries in St. Lucia.
Climate of St. Lucia
The local climate is tropical including a rainy season from 1 June to 30 November and a dry season from 1 December to 31 May.
As St. Lucia is located close to the equator, the temperature does not fluctuate much between winter and summer. Average daytime temperatures are around 30 °C (86.0 °F), and average nighttime temperatures are around 24 °C (75.2 °F).
Religions in St. Lucia
The main religion in St. Lucia is Christianity. 61.5% of the population is Catholic and about 25.5% of people are Protestants. Other religions include Islam, Baha'i Faith, Judaism, and Buddhism.
Languages in St. Lucia
The official language is English. However, 95% of the population speak in Saint Lucian French Creole, which is referred to as Patois.
Currency of St. Lucia
Eastern Caribbean, or EC Dollar is the local currency and is used everywhere on the island. US Dollars can also be accepted but exchange rates may vary from place to place.
Saint Lucia, the Helen of the West
Saint Lucia isn't called the Helen of the West for nothing. This beautiful island is full of great attractions such as beautiful beaches, refreshing waterfalls, majestic Piton Mountains, wonderful hiking trails, drive-in volcano, local street parties and exclusive restaurants and bars.
The Passport of St. Lucia, the most affordable second passport
If you are interested in doubling up your visa-free travelling around the world, you can apply for a second passport. St. Lucia citizenship by investment will bring visa-free access to more than 130 countries and territories worldwide.
Obtaining Saint Lucia's passport through minimum investment of $100,000 makes it one of the most affordable second passport among others.
St. Lucia citizenship by investment
Launched on 1st January 2016, St. Lucia Citizenship by Investment Program lets applicants open doorways to new horizons. This program offers 3 key options for acquiring the citizenship of the island:
Bond investment,
National Economic Fund Contribution,
Real estate investment.
 COVID-19 relief bond
This option is available up to 31st December 2021. This investment starts at USD 250,000. Thereafter, the qualifying investment sum are as follows:
The main applicant (five-year holding bond): 250,000 USD,
Applicant with 1 qualifying dependent (six-year holding bond): 250,000 USD,
Applicant with up to 4 qualifying dependents (seven-year holding bond): 250,000 USD,
Applicant with up to 4 qualifying dependents (five-year holding bond): 300,000 USD,
Each additional qualifying dependent: 15,000 USD.
 National Economic Fund Contribution
The government of St. Lucia provides this option for contributing to various economic sections of the country such as health care, alternative energy, education, and infrastructure. This option consists of a non-repayable contribution to the National Economic Fund.
The main applicant: 100,000 USD,
Applicant with spouse: 140,000 USD,
Family of 4: 150,000 USD.
Real estate investment
The Citizenship Program of Saint Lucia by investing in real estate stands out due to the rental income from 2 to 5% per annum for the investor. It is also so appeal that many applicants prefer to invest in this option under the projects such as luxury hotels and resorts, luxury boutique properties, and any other government-approved projects by paying the following costs:
Minimum investment for the main applicant: 300,000 USD.
Please note that non-refundable administration fees will be charged after submission of the application.
St. Lucia was the first Caribbean country that, due to the pandemic of COVID 19, makes the cost of investing less to support the country's economy. With a quick and straightforward application process and many other benefits of the Citizenship Program by Investment, St. Lucia is a great option for applying a second passport.
For more information, please contact one of our advisors in UAE, Denmark or Canada, and we will do our utmost to guide you through your investment process of obtaining St. Lucia Citizenship.
If you have any questions about St. Lucia Citizenship Process or buying a property in this country, please feel free to relay your comment below.