Top Ten Asked Questions about Dominica Citizenship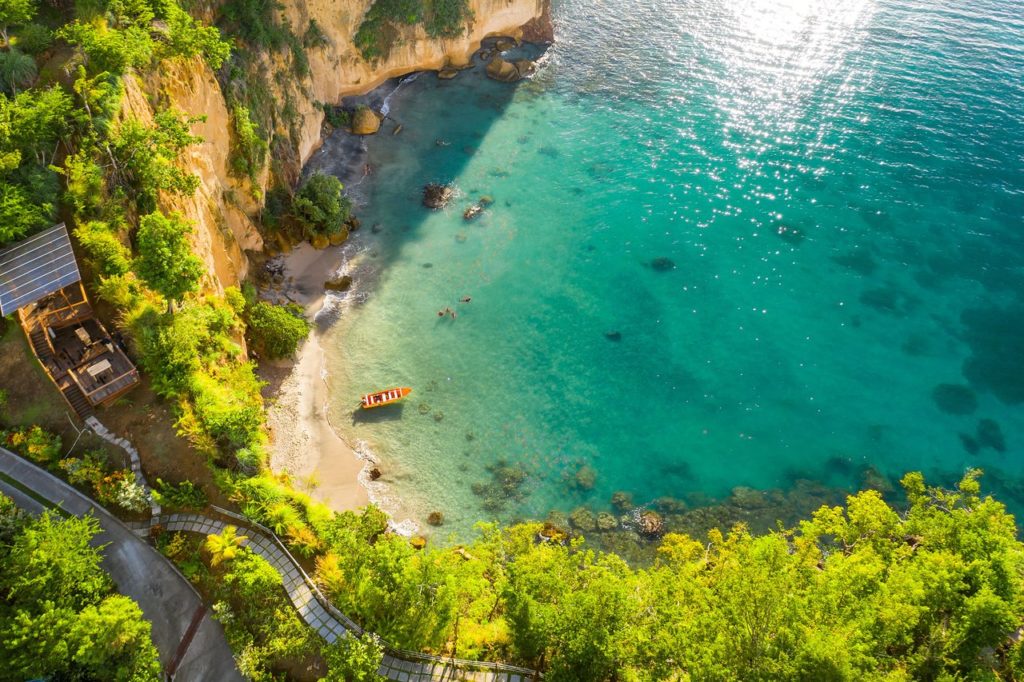 You may have heard the name of Dominica a lot, but you don't know where this little green island is, or why it matters to foreign investors. Many successful investors possess a Dominican passport because it is the key to freedom of travel and beneficial international relations.
In this post, we are going to answer ten of your most frequently asked questions about receiving Dominica citizenship.
1- Where is Dominica ?!Dominica is a Caribbean island. The Caribbean region is located in the southeastern of North America. The Atlantic Ocean lies to the east of Dominica and the Caribbean Sea to the west. Dominica's closest neighbors are the French island of Guadeloupe in the north and Martinique in the south.
2- Is the Dominica Citizenship Program new?
The Dominica Citizenship by Investment Program has a long history. The scheme was approved by Dominican government officials in 1993, per Article 101 of the Law on Immigration and Citizenship. According to the law, those who have the necessary qualifications will be granted a passport.
3- What are the initial conditions to apply for Dominican citizenship?
To apply, the applicant must meet the following requirements:
Have at least 18 years of age for the principal applicant,
• Having maximum age of 30 for dependent children,
• Having at least 55 years for parents,
• worldwide clean criminal record of the main applicant and dependents.
4- Is it possible for all nationalities to obtain a Dominican passport?
In 2020, the country plans to review applicants with Iranian, Sudanese and North Korean nationalities only if they meet the following requirements:
The applicant must have lived abroad for ten years,
• Should not have significant assets in these countries,
• Must not have a business or business activity in those countries.
Of course, you can contact our consultants to check your situation and get more detailed information to guide you on how to proceed.
5- Do I have to stay in Dominica to get a passport?
Many countries require the presence of an investor to obtain citizenship, but Dominica is an exception! There is no need to stay in Dominica to become a citizen of this country.
6- What is the minimum investment amount to receive Dominica citizenship?
It depends on the method of action. There are two ways to obtain Dominica citizenship:
Method 1 – Non-refundable donation to Economic Diversification Fund (EDF) for the amount of 100 thousand US dollars for single applicant,
Method 2 – investing in real estate, in one of the projects approved by the government, for at least 4 years and at least $ 200,000 for a one application.
Dominica is one of the few countries where you can get a passport with only $ 100,000 investment!
7- To which countries can you travel with Dominican Passport without a visa?
Dominica Passport gives you the freedom to travel to more than 120 countries. These countries include Schengen member states, Britain, Russia, Hong Kong, Cyprus, South Korea, Singapore, Malaysia, and so on.
8- Do I need a language certificate to receive a Dominica passport?
No. You do not need a language certificate to become citizen of Dominica. It is worth mentioning that the official language of this beautiful island is English.
9- How long does it take to get a Dominican passport?
The process of obtaining Dominica citizenship is fast and efficient. After signing the contract, the Cross Border Freedom team will immediately provide you with a complete list of required documents and guide you through the preparation of the papers promptly. With the necessary documents provided by you, the file will be processed in the shortest time, between 4 to 6 months, and the Dominica passport will be issued accordingly.
10- How to send documents now?
Given the current state of the world, all documents will be posted online on the Dominica government portal.
If you have any further questions on how to obtain Dominica Citizenship, our consultants are ready to answer your questions over the phone or by video call.
For more information, please contact one of our advisors in UAE, Denmark or Canada, and we will do our utmost to guide you through your Dominica Citizenship by Investment process.
If you have any questions, experiences or comments, please share them with us in the comments section.