Secret Bay Project Continues To Break All Sale Records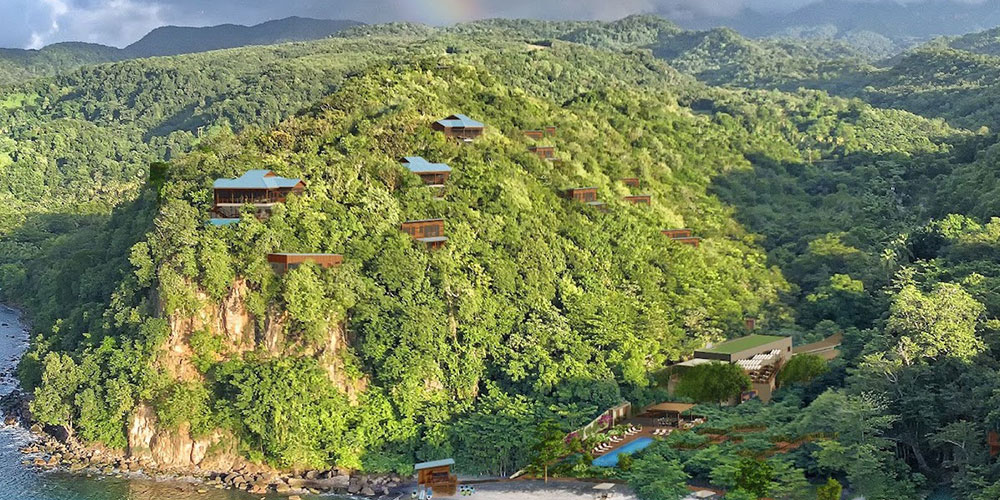 Dominica Citizenship by Investment is still the world's most popular CBI program, breaking all records in terms of the number of applications and revenue. Due to its brilliant track record, efficiency, and transparency of the process, foreign investors are still investing in the Dominica Citizenship Program through investment.
Dominica currently offers two major investment citizenship schemes. The $ 100,000 government non-refundable option has generated billions of dollars for Dominica. Most of this revenue goes to building hospitals, housing, and public infrastructure projects such as schools, and airports, and to repairing storm damage. The second option, investing in a government-approved real estate project, allows foreign investors to obtain Dominica citizenship and passport, sell their property at the end of the fifth year, receive a return on their investment, and keep lifetime citizenship of this country and enjoy its unique advantages. The Secret Bay project is the most popular of all the projects to the extent that all Phase 2 units have been sold.
Dominica Citizenship by Investing In Secret Bay Project
Shared ownership options start at $208,000 per share and whole ownership starts at $2.49 million. Sales of Phase 3 units have also just begun. These new and larger Ti-Fèy + villas on the hillside have been put up for pre-sale after the completion of Phase 2 units.
The Third Phase of the Secret Bay Project
The Secret Bay project, a gold standard for citizenship through investment and Dominica's sole award-winning six-star and all-villa residence, has officially begun construction on three new Hillside Ti-Fèy + villas. The developer of the project has always been faithful to his commitment to new investors in citizenship to buy ready-made villas. This attractive project quickly attracted buyers from North America, the Middle East, Africa, and Asia, who are looking for the luxury of second citizenship and the opportunity to invest in successful and proven real estate.
The design of the new Hillside Ti-Fèy + villas is based on the original Ti-Fèy villas sold in Phase 2, but these units are larger and more spacious. The 260 square meter villas have an extended floor plan, two bedrooms, and three bathrooms. Each villa has the best outdoor and indoor living standards, equipped with gourmet kitchens, private plunge pools, hammocks, and day beds, built to make the most of the scenery and use any modern facilities imaginable. Masterpieces of tropical-modern architecture are made of the sturdy wood of Guinea trees, and their handmade interior furniture is the artwork of local artisans made of Dominican red cedarwood.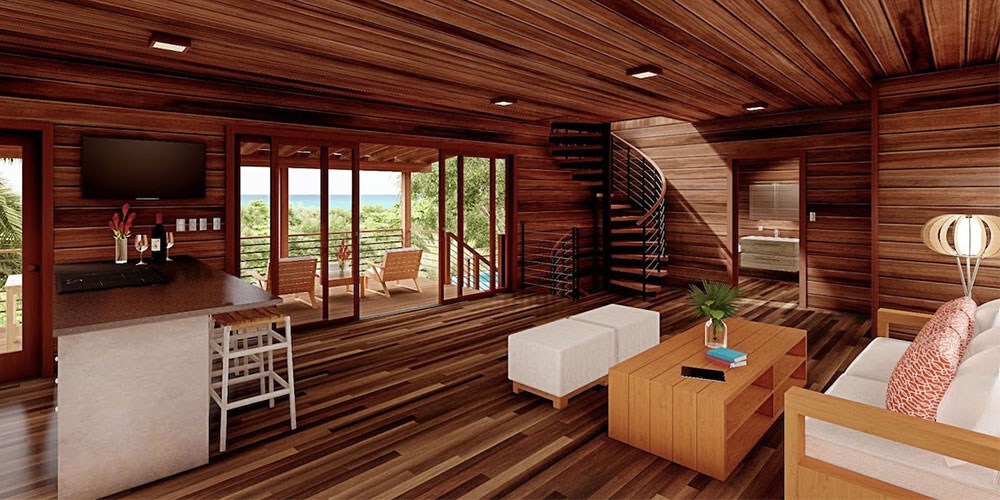 The villas in this project are designed to please the eye, not just to build a real estate complex. The villas are the result of the latest architectural adventures of its owner, Gregor Nassif, to realize his dream of building the first boutique of its kind and experiencing a six-star Caribbean holiday home.
"We are excited about the continued evolution of  Secret Bay," said Gregor Nassif, owner of Secret Bay and CEO of GEMS Holdings Limited. The hugely popular Ti-Fèy villas, ideal for couples and small families, now have a more spacious version to accommodate larger families. "We are witnessing a growing demand for reservations from this segment of the market, which is affecting the financial performance and returns of our investors."
Why is Dominica's citizenship so popular?
The benefits of citizenship in Dominica are enormous. Some of the reasons for the popularity of the island's citizenship program are:
Being the oldest and most winning CBI award for several consecutive years,
Affordable citizenship with an investment opportunity,
The easy application process,
International mobility with the possibility of traveling freely to more than 146 countries,
Transfer of citizenship to future generations,
Second citizenship for the whole family,
Dual citizenship,
The opportunity to study, work and live freely in the Caribbean,
A country without taxes (without taxes on income, wealth, or inheritance),
No need to visit Dominica,
Embassy / Consulate support for overseas citizens,
Offer unique business opportunities.
For more detailed information on the requirements for obtaining Dominica Citizenship by Investment, please contact one of our advisers in the UAE, Denmark, or Canada, we will accompany you and your family until you obtain your Second Passport.
If you have any questions or comments about Dominica Citizenship by Investment, you can share them with us in the comments section.