What Are the Living Expenses in Turkey?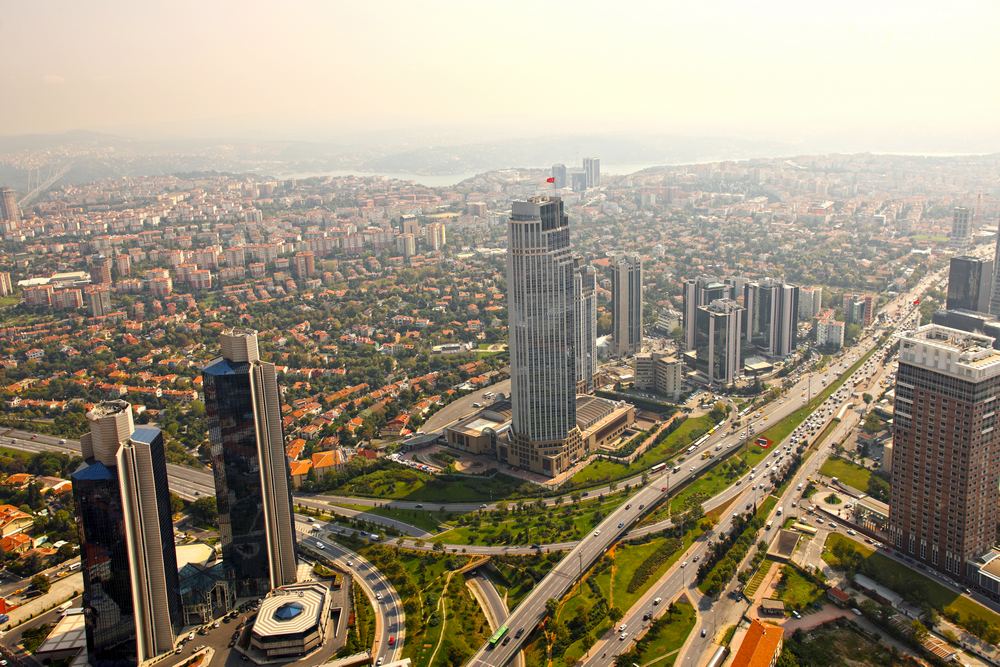 Turkey is one of the countries that has always welcomed investors from around the world, especially from the Middle East. By offering an investment citizenship program, it grants Turkish passports to those interested in investing in one of the region's most prosperous economies.
Many investors think about expanding their business internationally and are planning to start their own business in Turkey and move to this country. To let you know how much life in Turkey will cost, we intend to examine the expenses of living in this country in this post.
The daily costs in Turkey depend on several factors such as lifestyle, family size and the specific region which is chosen to live in. Obviously, if you want to eat out and go shopping several times in a week, or you have a child below 18 and you have to pay tuition fees or education costs and if you choose the biggest cities to live in, you have to expect high expenses. Although, after all, living in this country is by far cheaper than living in European countries or other places.
 What is the biggest expense in Turkey?
Obviously, the most costly expenses are renting and purchasing properties in Turkey. The demand for property in Turkey has significantly increased in the last few years, due to several reasons such as:
Softened property prices, due to the Lira fall against the Dollar.
The reasonable investment amount of Turkish Citizenship Program, which costs $ 250,000.
How much does it cost to purchase a property in Turkey?
Cities with the highest price per square meter, are Muğla, İstanbul, İzmir, Çanakkale and Balıkesir.
Average costs for a 100 sqm property:
The average sales price in Muğla is 634,000 liras.
The average cost in Istanbul is 537,000 liras.
The average cost in Izmir is 405,000 liras.
What about rental prices in Turkey?
In Turkey you can select properties located on the holiday resorts or in the cities where locals and expats are living, working and studying. It means the rental expenses will be quite different. For example, you will find a house to rent very easily in Bodrum in summer, but it's very difficult to do the same in winter. In the cities like Istanbul or Ankara, it's quite the opposite. Neighborhoods around schools and universities show the highest rental demand from students and families with children.
The average rental price for a 100 square meter apartment is:
Istanbul : 2,300 liras.
Izmir : 2,000 liras.
Ankara : 1,200 liras.
Antalya: 1,190 liras.
It is worth mentioning, all prices mentioned above are average prices, and you can find cheaper properties as well as luxurious villas.
Tuition fees in Turkey
The number of international students who choose Turkey as an education destination is rising with the following motivations: the opportunity to gain a relatively inexpensive and good quality education, the opportunity for scholarships that also pay monthly allowance, covering accommodation and tuition fees, health insurance and travel expenses.
Tuition fees at private universities
Private universities set their own fees and there is no surprise that they are more expensive than the public ones, you can still find academic courses with affordable tuition but there are also degrees that cost over 170,000 liras per year.
Tuition fees at public universities
In Turkey, public universities are very affordable, especially compared to similar institutions in Europe or the United States. International students usually pay between 850 liras and 34,000 liras per academic year. Courses like Medicine or Engineering can be more expensive.
Food and Groceries
Your lifestyle has a direct and inseparable effect on your food and groceries budget. You'll end up spending a lot more if you enjoy eating out or ordering food multiple times per week.
Below you can find average prices for food products in Turkey:
1 loaf of bread: 3 liras
1 Liter of milk: 5 liras
12 eggs: 10 liras
1kg of white cheese: 40 liras
Apple (1kg): 6 liras
Tomato (1kg): 5.5 liras
Onion (1kg): 4 liras
Transportation
 There are various options for transportation in Turkey, depending on what city you live in. In Istanbul, for example, traveling by car in the city is not a good choice. It will take you more time and money.
Turkey gasoline price for one liter: the average cost is between 46 and 56 liras,
Taxi fee: 25 liras for a 5 km trip,
Bus/ metro fee: 2 liras and 4 liras per ticket.
As mentioned above, the costs of living in Turkey depend on your lifestyle. The prices are always changing and are average costs in this country to help you make a better decision.
After obtaining the Turkish passport, you can enjoy living and working in this beautiful country.
Our advisers in UAE, Denmark or Canada will provide you with online telephone or video counseling and we will do our utmost to guide you through your Turkish citizenship by investment process.
Do not hesitate to relay your comments below, if you have any experiences or any questions relating to the process of obtaining a Turkish Passport.