Where Is the Best City to Buy a Property in Portugal?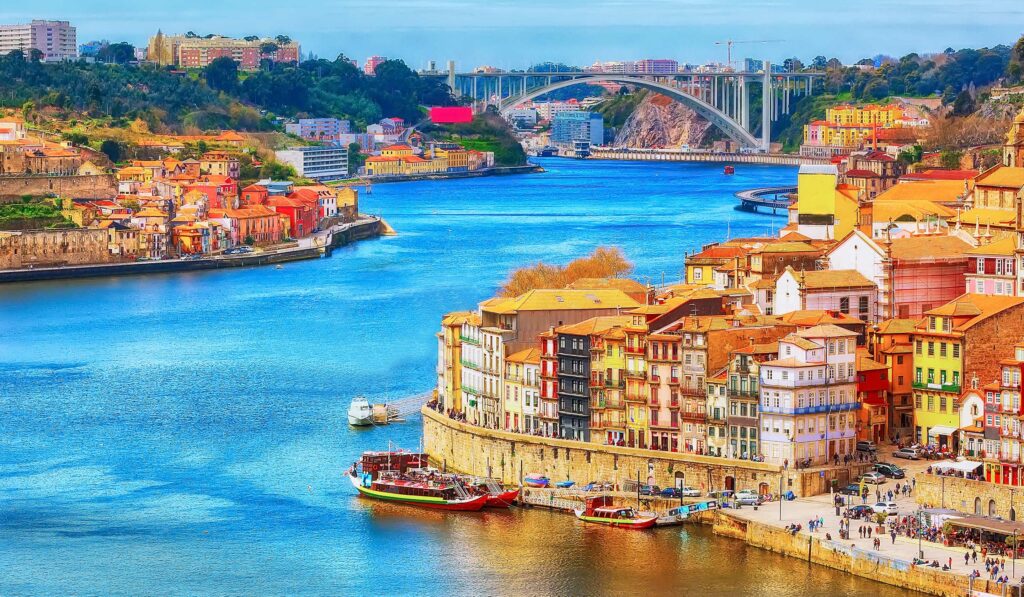 Portugal is a country in Western Europe which has been becoming popular among foreign investors. One of the factors which attracts investors the most to this country, is offering Golden Visa scheme.
By buying a property in Portugal with the value of at least 280,000 Euros, you will be eligible to reside and work in this country, as well as having visa-free access to Schengen countries.
Despite of existing COVID-19 pandemic in 2020, Portugal faced a significant increase in its real estate market.
Advantages of buying a property in Portugal
There are many reasons why Portugal has become a popular investment destination. Here are some of them:
Possibility of achieving Portuguese citizenship by purchasing a property and keeping it for 5 years,
Beautiful and unspoiled nature,
Offering a great healthcare system,
A safe country with political stability,
Visa-free travel within all Schengen countries,
Obtaining residency for all family members including spouse, dependent children and parents.
What are the best cities?
A number of factors are considered when it comes to buying a property. First it must fit within your budget and lifestyle and second it must fulfill the investment purpose. But the location can be as important as the factors mentioned here.
Each city in Portugal is unique and has something special to offer.
Here are some of the best cities in Portugal:
Lisbon is the capital of Portugal and is known as the economic hub of the country. Being the capital, this city has seen a sharp rise in tourism industry.
Real estate market is improving and there has been an increase in property prices in Lisbon.
We offer you to buy a property in Lisbon Apartment Projects which is located in one of the famous areas of Lisbon along the Tagus River, full of churches, beautiful neighborhoods, suitable waterfalls and various shops where the sound of traditional Fado music can be heard from everywhere.
The Algarve is a holiday destination for those who live in Portugal and foreigners. Due to delicious sea food, high class golfing, stunning nature, coastline and sunny beaches, it is an attractive city to buy a property in.
This city is divided in 3 parts:
The Central Algarve
This place is mostly famous for its stunning beaches and countryside. Also, it is known as the most desirable area on this coast.
The Eastern Algarve
In the east you can find a lot of coastal villages with green hills and rugged coasts. Also, this region has the best and mildest climate among all parts of The Algarve.
The Western Algarve
Everything is more traditional in this area comparing to other tourist areas.
Porto is known as the second important city of Portugal. This city has a rich historical and cultural heritage. Locating by the Atlantic Ocean, Porto is a rainy city.
The good point about this city is that you can find a lot of bargains and sales all the time in all of its districts such as Ribeira, Foz do Douro, Vila Nova de Gaia and Vila do Conde.
Locating in the west of Lisbon, Casais is an alternative to this city. Some investors even prefer Cascais because of its more relaxing environment and cheaper property prices comparing to the capital city.
There are a lot of international schools in this city as well, which gives your children the opportunity to study in high-quality schools.
You can find some more investment opportunities in Portugal in different cities in our website.
In conclusion, if you plan to buy a property in Portugal, you would better make this decision faster as prices are becoming more expensive in all parts of Portugal.
Buying a property in this country is a wise and life-changing decision, because it will help you achieve residency and citizenship in one of the most peaceful European countries.
For more information, please contact one of our advisors in UAE, Canada or Denmark, and we will do our utmost to guide you through your investment and Portugal Golden Visa process.
Please feel free to relay your comments below, if you have any questions about Portugal residency and citizenship.