Why Is Malta a Great Investment Destination?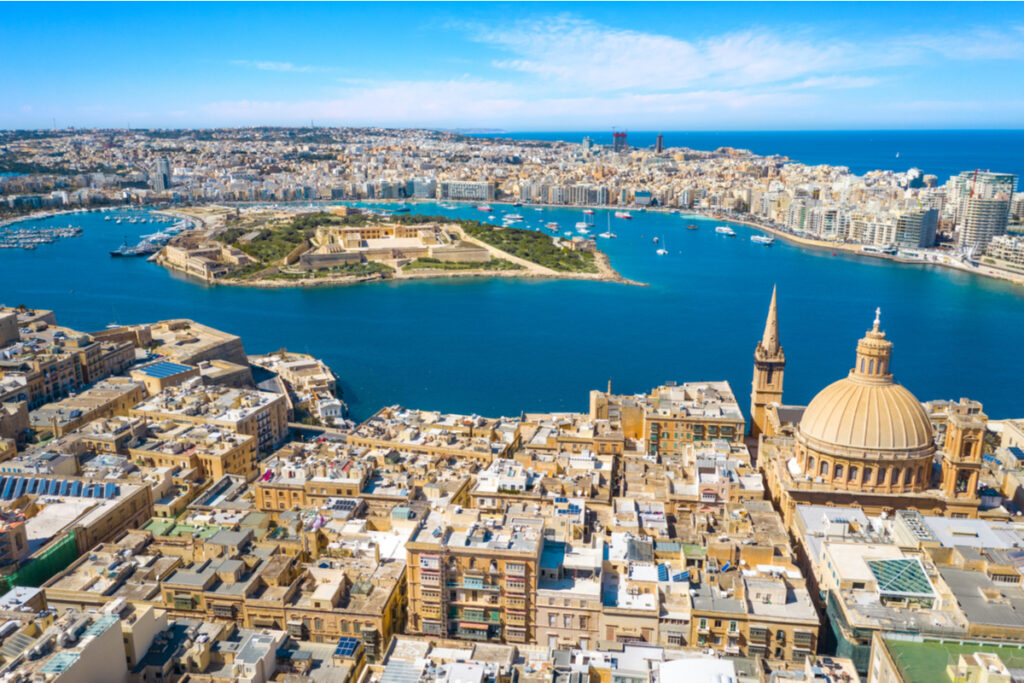 Malta is a very attractive country not only as a tourist attraction but also as a financial hub. Malta's passport is one of the most powerful passports in the world.
When it comes to naming the reasons to invest in Malta, it is difficult to decide what to start with. Despite being one of the smallest countries in the world and Europe, Malta has one of the greatest densities in population due to a great number of foreign citizens have moved there.
Considering the fact that many people have come to this country to whether make an investment or start their own businesses and start-ups, Malta has evolved into a thriving business hub in past few years.
 Main reasons to invest in Malta
Malta has a lot of attributes which encourage investors to choose this country among all other European countries.
These attributes are:
With Malta's geographical location, all trading companies can have an access to the Mediterranean Sea, Africa and the far east. Companies located in Asia or Middle East, can even have a connection to Europe through Malta.
With its location, Malta has quickly become a trading center in Europe.
Malta is rated as one of the Europe's best performing and one of the fastest growing economy in the world. Malta has seen a 5% growth in economy each year steadily.
Despite of being a small island, Malta's economy is surprisingly diverse. Investors and citizens work in different activities such as tourism and maritime.
The global language of business, English, is one of the two official languages, along with Maltese. Everything such as laws and regulations are written in both languages.
Many of Maltese people are fluent in English. You can even find some Italian or German in some regions of the country.
The profit of a company will be taxed at a flat rate of 35%. The most attractive thing to mention about Maltese tax system is that Malta has more than 70 double taxation agreements with most of the countries which are developed and have fast-growing economies.
A company cannot achieve success unless it has educated and ambitious workforce. The labor force in Malta is very productive, well-educated and extremely flexible with an excellent work ethic. As a matter of fact, you can find a wide range of specialists in most of the professional jobs.
It is always important for a business hub to be connected to the rest of the world. Malta's infrastructure allows all the islands in this country to link each other and finally link to the rest of the world.
Malta's EU membership provides companies to have the opportunity to have a connection to more than 500 million people living in Europe and start trading with them.
The good point is with its strategic location, investors can go beyond that and even have a connection with Africa and Middle East.
Malta International Airport is rated as one of the best small airports which offers connections to almost every major city in Europe and to key destinations in North Africa and the Middle East, including direct flights to major finance and business centers such as London, Frankfurt, Paris, Dubai, Istanbul, Amsterdam and Madrid.
Comparing to countries such as the UK and France, the cost of living in Malta is relatively low and offers families and individuals a friendly and welcoming atmosphere.
You can choose your lifestyle yourself from Mediterranean rural to urban.
Malta's passport offers global travel access to 163 countries, including the Schengen zone, the UK, USA and others.
The passport offers investors and their children the freedom to live, work and study anywhere in the EU.
Reasons mentioned above are the most important motivations which have encouraged people to choose Malta and invest their money in this country.
For more information, please contact one of our advisors in UAE, Denmark or Canada, and we will do our outmost to guide you through your Malta Citizenship by Investment process.
Do not hesitate to comment below, if you have any questions relating to investing in Malta.