Canada's Borders Re-opened to International Students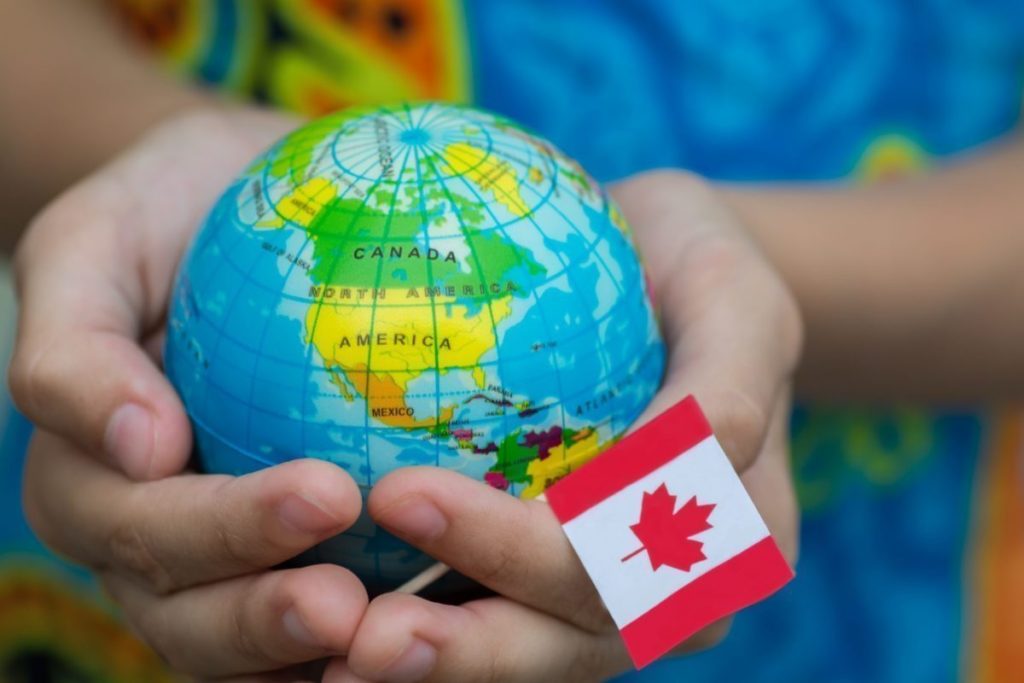 Pack your bags! You can travel to Canada soon to continue your studies!
If you are one of the many students who have dropped out of college due to borders closure and had to defer your admission from a Canadian university, you can now plan to attend your classes in Canada in January 2021.
Canada is home to the world's top universities and one of the most prosperous and diverse labor markets. The international students with Canadian degrees and work experience may apply for permanent residency without having to leave Canada after graduation.
What are the conditions to enter Canada as an international student during Corona Pandemic?
According to a statement from Immigration, Refugees and Citizenship Canada (IRCC) issued on October 21, 2020, Canadian educational institutions that have approved COVID-19 readiness plans can accept international students from October 20. And with the following conditions, international students can travel to Canada.
The foreign students must have a valid study permit or a letter of introduction that shows they were approved for a study permit.
They must be attending a designated learning institution (DLI) with a COVID-19 readiness plan accepted by its province or territory.
The travel to Canada must be considered essential.
The travel to Canada won't be considered essential if the study program has been cancelled or suspended, or the student is entering Canada for any reason other than to study.
In any case, the students still need to stay in quarantine for 14 days once they arrive in Canada.
Despite all the barriers to foreign travel, 642,000 international students were studying in Canada in 2019, making Canada the third-largest country accepting international students. The United States has topped the list, and Australia ranks second.
Which post-secondary schools are approved to accept foreign students?
 There are 39 post-secondary schools open in Alberta, and British Columbia; 10 in Manitoba, 13 in New Brunswick, three in Newfoundland, 14 schools in Ontario, 5 in Prince Edward Island, 7 in Saskatchewan, and one in the Yukon.
The IRCC webpage will update the list of accepted DLIs and hopefully the number of approved universities will increase.
Why are the number of foreign students in Canada increasing each year? Actually, the Benefits of Studying in Canada are undeniable! Experience high quality educational system, live and study in a safe and friendly environment, enjoy beautiful nature, vast sightseeing and outdoor activities, interact with international students and experience various cultures, have job opportunities while studying, possibility to get Permanent Residency and Citizenship of the country after graduation.
 Are there other ways to apply for a Canadian visa?
There are several other options to apply for a Canadian Visa, especially if you are in the fourth decade of your life and have immigration purposes. Canada has one of the best entrepreneur visa programs suitable for creative, motivated, and hardworking professionals and managers.
The eligibility criteria for the Canadian Start-up Visa Program:
Have a qualifying business,
Get a letter of support from a designated organization,
Meet the language requirements,
Bring enough money to settle in Canada with the family.
This developed country offers various citizenship programs and different types of visas and has proven to be a true supporter of its citizens.
If you wish to acquire Canadian Residency or you plan to study in Canada, please contact one of our advisors in UAE, Denmark or Canada, and we will do our utmost to guide you through your Canadian Student Visa process.
Please feel free to relay your comments if you have any questions about Canada Student Visa or Permanent Residency.