Canada Start-up Visa for Innovative Entrepreneurs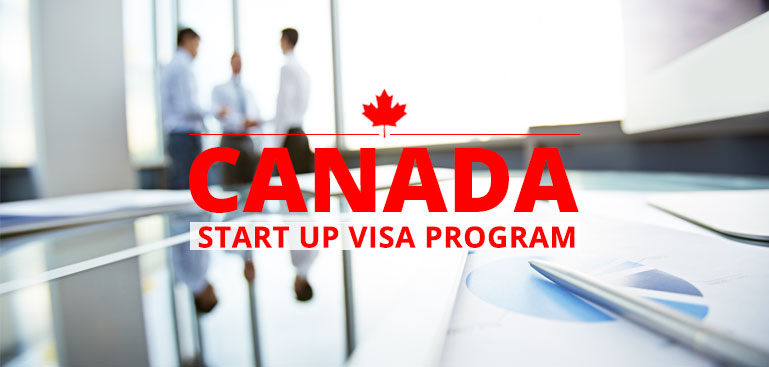 Would you like to go to Canada and start a business as an entrepreneur?
Canada's Start-up Visa is the way to do it!
According to the IRCC, the purpose of the Start-up Visa Program is to absorb entrepreneurs who have the skills and potential to start an innovative business that can create jobs and compete on a global scale.
SUV was created following the cancellation of federal Entrepreneur Program. Under Entrepreneur Program, an entrepreneur could remain in Canada only if his or her business met the program's conditions, such as demonstrating that at least one full-time job had been created.
In fact, it discouraged immigrants from establishing innovative and risky businesses. The immigrants generally started small businesses such as real estate and retail and wholesale trade.
SUV provides unconditional permanent residence to encourage immigrant entrepreneurs to accept risks and innovate without fear of losing their immigration status if their business does not work. Moreover, SUV does not have a net worth requirement, which can be an obstacle for young entrepreneurs fascinated by Canada.
Between April 2013 and October 2018, 465 immigrants received permanent residence under SUV (including main applicants, spouses and dependents). They have launched over 100 companies in Canada. Ontario and British Columbia have welcomed 87 per cent of all SUV arrivals.
The program was a real success since it managed to absorb 3.75 million in funding from designated entities and attract talented entrepreneurs from all over the world. The recent federal budget allocated 4.5 million to keep the program running for the next five years.
The eligibility criteria for the Start-up Visa Program follow:
Have a qualifying business

Get a letter of support from a designated organization

Meet the language requirements

Bring enough money to settle
How to start?
First, you must prepare a detailed business plan. You should describe your venture, and how you plan to make it successful. You should then send the business plan to more than 50 designated Canadian entities, including venture capital funds, angel investor groups and Canadian business incubator programs.
To be eligible for Canadian PR under this program, you should also secure at least $75,000 from angel investors or $200,000 from venture capital funds. If your start-up is supported by a business incubator program, there is no minimum funding requirement.
After you have achieved the support of designated entities, they are obliged to issue a letter of support to you and submit a commitment letter to the authorities. You must submit this letter to IRCC.
At the final stage, IRCC will evaluate your application. Please kindly note that you must have the language certificate and show the proof of money to be eligible for SUV.
The language requirements
If you want to be successful in your business in Canada, you must be able to communicate and work in English, French or both languages. You must take a language test from a certified agency and include the results with your application.
You must meet the minimum level of the Canadian Language Benchmark (CLB) 5 in either English or French in all the four skills (speaking, reading, listening, and writing). If you don't meet the minimum language skills, your application will be refused.
Bring enough money to settle
The Government of Canada does not financially support the immigrants of start-up visa. When you apply, you should provide the proof of money to support yourself and your dependents after you arrive in Canada. You should not borrow this money from another person.
The amount you should provide depends on your family. These amounts are updated annually.
Number of




family members

Funds required




(in Canadian dollars)

1

$12,669

2

$15,772

3

$19,390

4

$23,542

5

$26,701

6

$30,114

7

$33,528

For each additional family member

$3,414
If you wish to acquire Canadian start-up visa and establish your business in Canada as an entrepreneur, we would respectfully suggest you to contact one of our advisors in UAE, Denmark or Canada, and we will do our outmost to guide you through your Canadian start-up visa process.
Suggested Articles
Saskatchewan Provincial Nominee Program
Quebec Immigrant Investor Program, Suspended Till Summer 2020
Alberta PNP, targets Agribusiness Managers
Canada, a Wise Choice to Expand Business and Live
Canada Start-up Visa for Innovative Entrepreneurs
What are the best Canadian cities to study?