Saskatchewan Provincial Nominee Program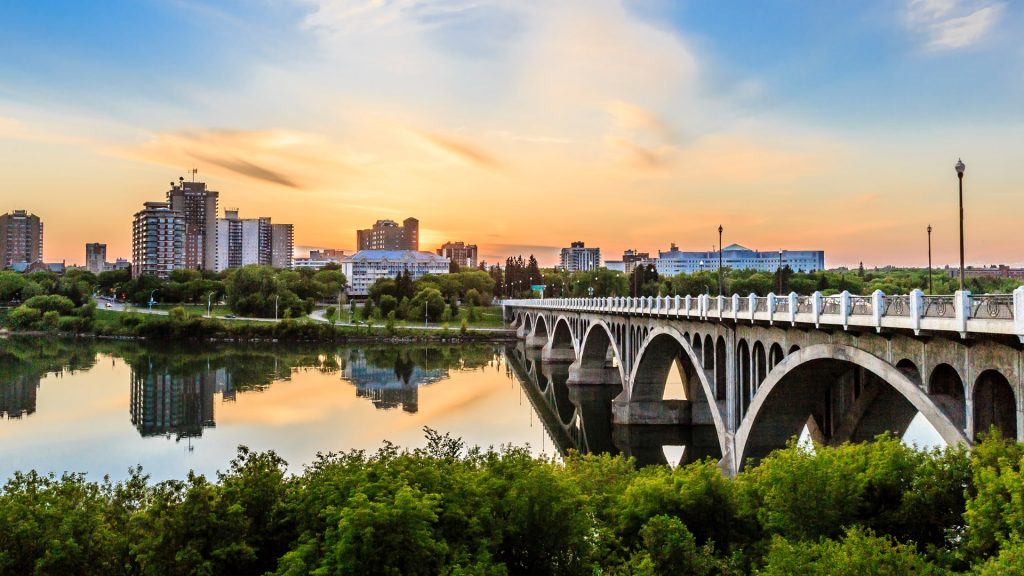 Canada has strong business branches including automotive, aerospace, biomedical, digital media, and agri-food.
It is the best location for confident, creative and entrepreneurial people. Canada is the land of investment opportunities and business expansion.
Saskatchewan is one of Canada's provinces that is covered in lakes, forests and fields and is a world leader in biotechnology and life sciences.
Saskatchewan
Among other Canadian provinces, Saskatchewan has the highest amount of sunlight and warm summers of 38 degrees. Its capital is Regina and its largest city is Saskatoon.
According to the 2011 census, approximately 28% of Saskatchewan population are German, 25% English, 19% Scottish, 19% Canadian, and the rest are Ukrainian, French, Norwegian.
Its economy is based on natural resources, consisting different categories:
Agriculture: including forestry, fishing, and hunting. It produces the most cereals, including wheat, canola, flax, rye, barley, peas, lentils, canary seeds and barley.
Mining: Its mines consist of the largest volume of potash and uranium in the world.
Energy: such as oil and natural gas. The oil production in this province, after Alberta, is the highest share in Canada.
Saskatchewan Entrepreneur Category
Under Saskatchewan entrepreneurship category four basic criteria must be met:
The applicant's minimum net business and personal assets is CAD 500,000.
The applicant's net assets are legal and verifiable.
Have at least 3 years of entrepreneurship or management experience in related fields gained in the past ten years.
Intend to stay and invest a minimum of $300,000 (CAD) in Regina and Saskatoon or a minimum of $200,000 (CAD) in all other Saskatchewan
And there are four steps to be taken during nomination process:
Submission of expression of interest (EOI) to the SINP,
EOI approval and Invitation to submit an application:

Candidates' EOIs are selected based on their points score,
Applications are processed in the order that they are received.

Business establishment,
Saskatchewan is mix of economic diversity, low business costs and high quality of life.
If you want to be a part of this economic leader, please contact one of our advisors in UAE, Denmark or Canada, and we will do our outmost to guide you through your Investment and Saskatchewan Immigration by investment process.
Don't hesitate to comment if you have any questions relating to Saskatchewan's Entrepreneurship Program.
Suggested Articles
Saskatchewan Provincial Nominee Program
Quebec Immigrant Investor Program, Suspended Till Summer 2020
Alberta PNP, targets Agribusiness Managers
Canada, a Wise Choice to Expand Business and Live
Canada Start-up Visa for Innovative Entrepreneurs
What are the best Canadian cities to study?